GODEMICHE Apex Butt Plug Review
By Pleasure Panel reviewer Louise Lace
Earlier this year the lovely folk over at GODEMICHE held a competition to name their newly designed butt plug. While I wasn't successful in having my suggestion of 'Addison' chosen to be the name of the new product in their range, I was lucky to be chosen as a runner up. My runner up prize was my very own GODEMICHE Apex Butt Plug. Congratulations to the winner of the competition.
There was much humming and hah-ing over what colour choice to choose for my Apex. GODEMICHE have soooo many colour combinations to choose from, it took me 3 days to decide. I eventually settled on the rose gold option.
I am so glad I took my time over the colour choice and I am very happy with my selection.
This butt plug is a thing of beauty. Despite several attempts, in many different lights, my photographs do not do the colours and sparkles justice. It truly is amazing! The silicone is flawless; there are no blemishes, bubbles or seams, and it is finished off beautifully with a 'G' branding.
My GODEMICHE Apex Butt Plug did take a few days to arrive but as it was hand-made to my specifications I cant complain. It arrived in a bog standard brown box with no hint of the delights contained within.
The GODEMICHE Apex Butt Plug was in a plastic branded package with some branding and product information on the reverse. To the front the plastic was clear so the Apex was clearly visible. The packaging is self sealing so could be used to store, but I felt the GODEMICHE Apex Butt Plug is too beautiful to be stored in plastic so I keep it in a satin drawstring bag when it is not in use.
The GODEMICHE Apex Butt Plug is manufactured with body-safe silicone which means that there is no 'nasties' which could cause you side effects or reactions etc, and makes cleaning a doddle. Just wash it in soapy water, boil in hot water or even chuck it in the top shelf of the dishwasher!
There are 2 beads moulded within the silicone to give the GODEMICHE Apex Butt Plug its double bubble appearance. These beads don't move around inside the product, nor are they visible through the silicone. The GODEMICHE Apex Butt Plug is a nice size, I would say that this is an intermediate anal toy and not really for beginners.
At 13cm long, of which 11.5cm are insertable, it is a substantial plug. Each of the beaded sections are 3.5cm wide and it tapers to a small point at the tip. Though the same size as the one nearest the base, the one nearest the tip feels larger due to the design of silicone covering. The base is rectangular and more than substantial enough to ensure that there is no possibility of the GODEMICHE Apex Butt Plug disappearing up into the body when in use, which is always a good thing. No-one wants a trip to A&E to have a lost toy removed from their cavities.
The silicone is firm enough to allow for easy insertion but not too firm that it is uncomfortable when in position. Getting it into position is super easy thanks to its narrow tapered tip. A slick of water-based silicone and it easily makes its way into the body. The beaded sections make for an interesting sensation as they pop in place. I confess to making a little meow noise as it entered me the first time.
When in place whether for short term play or long term wear, the GODEMICHE Apex Butt Plug is super comfortable and the rectangular base sits comfortably between the cheeks. I find circular bases can be a little uncomfortable but I had no issues with the Apex at all. While I don't wear my butt plugs all day, I was able to wear the GODEMICHE Apex Butt Plug for a few hours without any issues. I did the weekly food shop while wearing it and even with all the bending and stretching it stayed firmly in place. You have to liven up the mundane chores somehow 😉
My hubby is also a fan of the GODEMICHE Apex Butt Plug and we quite often fight over who gets to wear it during our play sessions.
All in all, we both enjoyed the GODEMICHE Apex Butt Plug, and would recommend it to those who enjoy anal play. I would rate the GODEMICHE Apex Butt Plug 8/10.
A long term storage bag would be a nice addition to the product. The GODEMICHE Apex Butt Plug is available in a range of colours or even as a custom made colour combination from the GODEMICHE website with prices starting from just £20. At that price I may have to invest in another one so hubby and I don't have to fight over who gets to wear it.
I received this item free of charge from GODEMICHE as a runner up prize for taking part in their naming competition. This in no way affected my views and opinions of the product in this review. I was not asked to write a review as a condition of entering the competition, I just wanted to share my experience and views on the product with you.
Louise x
---
Where To Buy
Thanks to Pleasure Panel reviewer Louise Lace for this contributed review of the GODEMICHE Apex Butt Plug. You can buy yours here at the GODEMICHE website.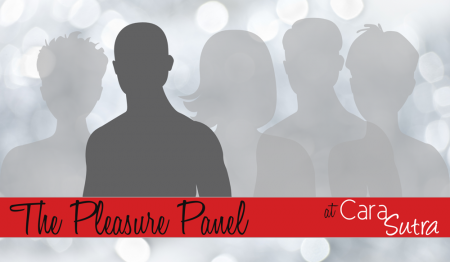 Unaffiliated review