Give Lube Super Thick Aqua Lube Review
By Pleasure Panel reviewer Livvy Libertine
The first thing I really noticed about this Give Lube Super Thick Aqua Lube is just how thick it really is. It stays put wonderfully, which means by the time I'm doing having sex I'm not a lubricant covered mess. I love this.
The consistency is that of a very heavy gel (almost like Vaseline) and only the slightest bit tacky as it dries. It does have a slight chemical odor, but it isn't overpowering and I only noticed because I was deliberately smelling the lubricant, for science purposes, you know. I did not however make the greater sacrifice of tasting it.
Another thing I like about this Give Lube Super Thick Aqua Lube is that it is marketed as a medial grade lubricant and according to the ingredient list on the bottle does not contain parabens, but it does have vitamin E, which is good for your skin and leaves it feeling nice and soft. Give Lube Super Thick Aqua Lube is also latex friendly and safe to use with sex toys.
Two issues that were noted with the packaging is that the pump can be difficult to operate one handed and that it doesn't have a travel lock on it, so even with the snap on plastic lid, there could be a chance of getting lube everywhere if you travel with it. But beyond that the packaging is well put together and well labelled regarding ingredients and uses. And the text on the bottle is large enough to be readable which is something that isn't always the case with some other lubricants and is something that I find frustrating when I want to double check ingredients or other information.
Because this Give Lube Super Thick Aqua Lube stays put so well I feel like it is very good for rougher or heavier play like fisting; I feel like it should be good for anal sex as well and doesn't need to reapplied as frequently whereas I can't say the same for some of the other lubes that I've tried. And stopping to reapply lube in the middle of sex can be frustrating to say the least, especially because, as I mentioned, this particular bottle can be difficult to operate one handed. A possible solution to this, if you are using your hands or fingers, is to put an extra dollop of lube on the back of one of your hands (let's pretend you're only using one hand here) and you can then just swipe a bit of lube off your hand and keep going. That's how well this stuff stays in place.
Overall, I'm a big fan of the Give Lube Super Thick Aqua Lube and would be curious to try some of their other products. If you are interested in trying it and live in the U.S. you'll have to be prepared to order from the U.K. Lovehoney.co.uk carries it for £12.99 or roughly $17.00 plus any shipping or customs costs. If you like your play rough or just want a good lubricant that stays in place where you put it, I can't recommend this one enough.
9/10

– Livvy Libertine
---
Where To Buy
Thanks to Pleasure Panel reviewer Livvy Libertine for this review of the Give Lube Super Thick Aqua Lube.
This lube was sent free of charge, in exchange for a fair and honest review by the Pleasure Panel, by Give Pleasure Products. Thank you! 🙂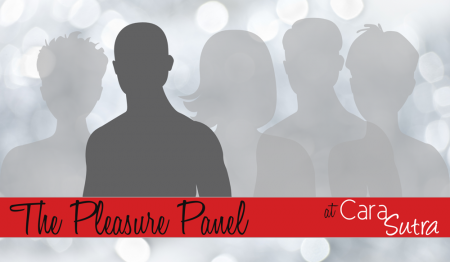 This review contains affiliate links.