Give Lube #Selfie Pleasure Gel Review
By Pleasure Panel reviewer Livvy Libertine
Give Lube #Selfie Pleasure Gel lubricant is a water based lubricant that is one of the newer products in the Give Lube line. It is super thick and very slick feeling. It definitely will stay put wherever you choose to use it.
I did discover however that if you're having a drier day or if you use this as an external lubricant that the lack of moisture on your skin tends to dry it out very quickly and it becomes sticky and tacky. I wouldn't suggest this for anal play for that reason. However, if you're good and wet and just want some extra slickness, this is a definite go to; it stood up to a good fucking with little trouble at all.
The Give Lube #Selfie Pleasure Gel comes in a 250ml container and I feel like that should last me for some time because I don't need a lot of it to get that slippery feeling I'm going for. It is safe to use with toys and condoms which can often be a plus for many people, myself included. In fact, when I did try it with a (silicone) toy I found that the toy didn't seem to "eat" the lubricant like some toys can do and cause dryness or stickiness. Again that seems like it could be a combination of the lubricant and my own wetness, but a plus is a plus.
However, even though the Give Lube #Selfie Pleasure Gel stays nice and wet and is incredibly pleasant to use given it's overall properties plus the lack of taste to it, it doesn't want to clean up very well. With most lubes I can grab a baby wipe and call it good. With this one it takes more than one and sometimes I just have to go grab a quick shower which is not something I liked about #Selfie. I usually masturbate before bed and getting back up just scrub lube off myself feels like effort. By that time I just want to roll over and go to sleep.
So there's the good and bad about the Give Lube #Selfie Pleasure Gel, but what about the ingredients you ask? #Selfie consists of of Aqua, Glycerin, Hydroxyethylcellulose, Sodium Benzoate, Potassium Sorbate, and Citric Acid. It is a short a relatively simple list of ingredients (yay!) and seems as though it would be unlikely to cause adverse effects, however some people may find that they are sensitive to the glycerin in the lubricant. Always try an allergy test before using any lube.
All in all the Give Lube #Selfie Pleasure Gel is an excellent lubricant that had more good properties than bad for me and it is one that I am definitely going to get some good mileage out of. This lubricant is made in The Netherlands for their parent company Give Pleasure Products Limited and most of the shops listed on the Give Pleasure website are UK based. Therefore if you want to try it and are outside the UK you might have to deal with customs and shipping, but it also seems worth it for a nice good wank. According to the website the suggested price is £12.99 or roughly $15.00.
I'd give this particular lube an 8/10.
– Livvy Libertine
---
Where To Buy
Thanks to Pleasure Panel reviewer Livvy Libertine for this review of the Give Lube #Selfie Pleasure Gel.


The Give Lube #Selfie Pleasure Gel was sent free of charge, in exchange for a fair and honest review by the Pleasure Panel, by Give Pleasure Products. Thank you! 🙂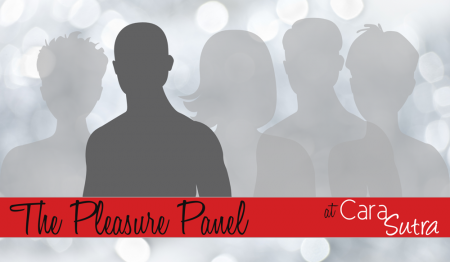 This review contains affiliate links.