Give Lube #Selfie Pleasure Gel Review
Give Lube #Selfie Pleasure Gel review by Pillow Princess Reviews
I own a ton of water-based lubes. I use silicone toys a lot, so they're pretty much essential. But one of my biggest issues with water-based lubes is that most of them are so very runny. I'm notoriously clumsy, and lubing up a toy always ends with my hands all sticky and a small puddle of lube on the bed-sheets. Consequently, I always seek out the thicker lubes: they make so much less of a mess.
Enter the Give Lube #Selfie Pleasure Gel. Ostensibly, it's a masturbation lube for people with penises (hence the name), but it's obviously suitable for other activities. It's very thick and goopy, which I love. It doesn't run off your fingers or drip off your toy. It just stays put. It's the first lube I own that comes in a jar, which is super handy: you can easily measure exactly the amount of lube you need, and you can scoop it up with the pads of two fingers and not get lube all over your hands. The lube is very cushiony, which is lovely and makes for a very comfortable experience during penetration.
Waterbased lubes are notorious for drying out quickly, but the Give Lube #Selfie Pleasure Gel seems to dry out less fast than most other lubes I own – definitely less fast than the thinner lubes. I have noticed that it seems to dry out quicker on skin than on silicone. If I masturbate with my fingers, the lube gets tacky a lot faster than if I use it on a dildo. That is not really an issue for me, however, since I rarely use lube when only using my fingers.
Another advantage of the Give Lube #Selfie Pleasure Gel is that it genuinely has no taste or smell. Lots of lubes are advertised as such, but I find that's rarely true. But Give Lube has made good on its promise, which is really cool if you're sensitive to fragrances or if you want to use this lube during oral sex.
I also really like the packaging of the Give Lube #Selfie Pleasure Gel. It's sober and classy, yet simultaneously utilitarian. A relatively innocuous black plastic jar with silver accents with a lid that simply screws off: subtle and handy! It's also a really big jar: it contains 250ml of lube, which should see you through for a long time! At a recommended price of about 10 pounds/12 euros/15 dollars, you're getting quite some bang for your buck.
The one disadvantage of the Give Lube #Selfie Pleasure Gel, to me, is its ingredients list.
It contains Aqua (water), Glycerin, Hydroxyethylcellulose, Sodium Benzoate, Potassium Sorbate, and Citric Acid.
The two ingredients I take issue with are glycerin and citric acid. They have been known to fragilise mucous membranes and cause infections. I know the Give Lube #Selfie Pleasure Gel was originally formulated as a purely external lubricant for people with penises, but even externally, glycerine might still dry out your skin.
It entirely depends on how sensitive you are to lubricant ingredients, though. I never seem to have a problem with glycerin or citric acid; others get immediate yeast infections. If you know you often react badly to lubricants, I'd maybe stay clear of this one. It really is a pity, because if it weren't for the ingredients, the Give Lube #Selfie Pleasure Gel would be my new favourite lubricant.
8/10
– Pillow Princess Reviews
---
Where To Buy
Thanks to Pleasure Panel reviewer Pillow Princess Reviews for this review of the Give Lube #Selfie Pleasure Gel.


The Give Lube #Selfie Pleasure Gel was sent free of charge, in exchange for a fair and honest review by the Pleasure Panel, by Give Pleasure Products. Thank you! 🙂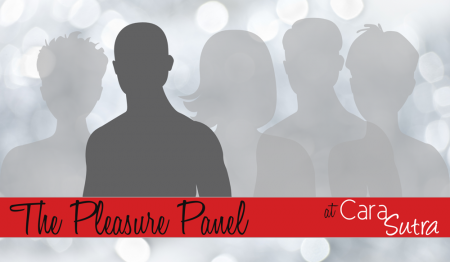 This review contains affiliate links.