Give Lube #Selfie Masturbation Cream Review
By Pleasure Panel reviewer NatandTom
After masturbating for years with ineffective water-based lubes, lotions that could be found around the home and occasionally no lubrication at all, my partner finally discovered the wonders of masturbation creams several months ago.
Since then he has tried a handful of different options and all have made such a difference to his solo sessions that I thought I'd get him another to try. We received the Give Lube #Selfie Masturbation Cream to review as part of October's Pleasure Panel round so thanks Cara and Give Lube!
The Give Lube #Selfie Masturbation Cream comes in a plain black tub with silver text and the #Selfie branding. The back of the tub lists the ingredients, directions for use and a short product description. It contains 250ml of product and should be used within twelve months of opening. The lid unscrews to reveal a foil lid covering the cream for sanitary purposes and assurance that it hasn't been tampered with prior to arrival and this comes off easily. You can then apply the product by simply dipping your fingers in the tub and getting the amount that you need.
As my partner has sensitive skin he made sure to do a patch test before use. We would recommend that everybody does this, regardless of how sensitive they are, just to be sure that there's no occurring reaction or irritation before its placed on an intimate area. He placed a small amount of the product on his inner elbow and waited for several moments before concluding that it was fine to go ahead and use it on his penis.
The Give Lube #Selfie Masturbation Cream does not contain any parabens, which is great news as the last cream he tried did and we personally prefer not to use them, but it does contain propylene glycol so if this is known to cause you problems, proceed with caution. If silicone (dimethicone) is an issue for you then I would recommend avoiding this completely as it's a hybrid cream which means it's based on both water and silicone.
Initial impressions were good. The Give Lube #Selfie Masturbation Cream is bright white out of the tub, resembling some sort of moisturizer or hand cream, and has a definite creamy feel to it. It's much thicker than the majority of water-based lubricants and has a fantastic consistency. It stays on the initial area of application until it has been massaged or rubbed into the skin rather than running or dribbling all over the place, which is never a bad thing, and doesn't thin out much when it begins to absorb. The colour does disappear as it becomes clear when it soaks into the skin but the texture barely changes.
It's more than thick enough to provide a level of comfort and glide that wouldn't be possible with water-based options and could be a game changer for penis owners who've never tried a hybrid mix before. Without being too graphic or oversharing, my partner's penis has not been altered since birth which means he still has fully intact foreskin. Other uncut folk may know that back and forth movements of the skin can be uncomfortable without adequate lubrication but the Give Lube #Selfie Masturbation Cream reduces any possible discomfort that he may otherwise encounter. It luckily doesn't reduce the sensation of his hands motions at all so he can still use his tried and tested techniques to get himself off.
Hybrid lubricants and creams tend to be longer lasting due to the dimethicone included and this one was no exception. My partner can easily get done what he needs to do with just one application and hasn't needed to reapply at all. Unless it's a particularly long edging session, I don't think the cream drying up would be an issue for anyone. He has used the Give Lube #Selfie Masturbation Cream for manual stimulation with his hand and also with his one-time use strokers like his Tenga eggs. It has worked wonderfully for both types of masturbation so far and as a result of that he'd absolutely use this product again.
Overall, this odourless masturbation cream is fit for purpose, leaves no greasy/sticky/tacky residues on the skin once applied and can be removed fairly easily with soapy water. It leaves the skin feeling soft and hydrated after use and it's long-lasting nature makes this product ideal for those who edge or just like to take their time whilst masturbating.
The only thing that isn't amazing about it is the taste so I would avoid giving a partner oral sex after they've used the Give Lube #Selfie Masturbation Cream and wait until it's been rinsed off before going down on them.
9/10
– NatandTom
---
Where To Buy
Thanks to Pleasure Panel reviewer NatandTom for this review of the Give Lube #Selfie Masturbation Cream.


The Give Lube #Selfie Masturbation Cream was sent free of charge, in exchange for a fair and honest review by the Pleasure Panel, by Give Pleasure Products. Thank you! 🙂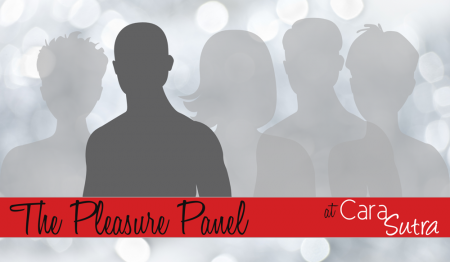 This review contains affiliate links.