Fiore Impulso Whale Net Suspender Tights Review
By Pleasure Panel reviewer Crimescene
Cara selected me to review the Fiore Impulso Whale Net Suspender Tights for the Pleasure Panel. I was looking forward to reviewing these tights as it had been a long time since I'd purchased any hosiery and these looked 'right up my street'.
Packaging
As always they arrived quickly and discreetly, packaged safely. There was only one size available to review and that was medium. These days I tend to opt for a medium/large as I have pretty chunky legs so part of me was already expecting a tight fit.
The Fiore Impulso Whale Net Suspender Tights come in a flat cardboard packet with a pair of slender legs displayed on the front. They are wearing the Fishnet Suspender Tights and look absolutely perfect. It certainly made me feel a bit self-conscious before even trying them on! If like me, you lack confidence, just remember that hardly anyone looks like the model on the packet anyway!
The word 'Sensual' is emblazoned in gold along the bottom of the packet and in the top corner there is a sticker informing you of the size and colour of the Fiore Impulso Whale Net Suspender Tights. The packaging is actually quite simple but it is tastefully done, providing all necessary information.
Product Info
The back of the packet has various translations of the item name, foot length, leg length and size which is actually very useful. It also confirms to me that this is a quality item. I have never been provided this information on a cheap packet of hosiery before. Washing and care information is also displayed in easy to read icon form.
Lastly, you are informed that the tights are made in the EU and given websites of the companies involved with the product.
The Fit
On wearing the Fiore Impulso Whale Net Suspender Tights I was pleasantly surprised. I expected them to be quite tight on me, especially around the thigh area but they weren't at all! That being said, they were very fiddly to put on due to the large fishnet material allowing your fingers to slip through the holes.
The quality was definitely apparent at this point as I became aware of how strong the material was (81% Polyamide and 19% Elastane). Even on standard fishnet tights snagging is inevitable and easily done so this was reassuring.
The Fiore Impulso Whale Net Suspender Tights appear to be very long-lasting and durable if you take care of them correctly. The toes have slight reinforcement but not enough to make your feet uncomfortable. The material is soft and the pattern is sexy, including the striking red frill on the 'suspender belt' part of the tights.
Issues
The only problems I had were: they were extremely hard to put on. You must take your time with them and be careful. The waist band was considerably tighter than the rest of the tights so it was a bit of a squeeze to fit over my hips. It was easy enough to do though, and fit around my stomach comfortably. Sadly, I did not look like the model on the packaging, mostly because: a) I am a lot bigger, and b) the material doesn't rest the way it should. The tights twist very easily and don't fit snug where they should. This resulted in bunching up on my thighs and suspender area which was a real shame.
Conclusion
I actually really love the Fiore Impulso Whale Net Suspender Tights. They give me plenty of 'leg room' (see what I did there?), are beautiful to look at and are clearly well-made. Unfortunately I have to deduct a few marks because of the bunching, tight waistband and fiddliness.
7/10
– Crimescene
---
Where To Buy
Thanks to Pleasure Panel reviewer Crimescene for this review of the Fiore Impulso Whale Net Suspender Tights.


The Fiore Impulso Whale Net Suspender Tights was sent free of charge, in exchange for a fair and honest review by the Pleasure Panel, by thetightspot.com. Thank you! 🙂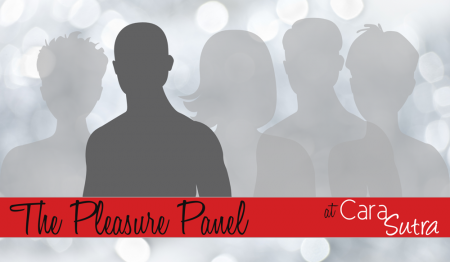 Unaffiliated review