Fevered Longings by Jane Burrelli Erotic Book Review (Bride of Fire Book 3)
By Pleasure Panel reviewer Kikka_jennie
I have previously reviewed part one and part two of Jane Burrelli's erotic books about a Fire Princess and an Ice Lord (Hidden Embers by Jane Burrelli Bride of Fire Book 1 & Playing With Fire by Jane Burrelli Bride of Fire Book 2). I was extremely delighted to receive Fevered Longings by Jane Burrelli, (Bride of Fire Book 3) to review for Cara Sutra's Pleasure Panel.
Since Fevered Longings by Jane Burrelli is a further continuation you get to understand the characters more as the basics are set up, so we know the Fire Princess lives with her emotions being clearly visible and since losing her flame, in book two, she struggles so much more with the Ice Lord and his discipline of spanking, but yet you also are starting to see her enjoy such discipline and closeness from him as well as the love story progressing.
In book 3, Fevered Longings by Jane Burrelli, you learn about the Fire Princess' home the Fireland a bit more considering most of the books seem to be from Ice Lords kingdom of the Iceari people, who's main element is ice in which Zorren has a good control over in which you see him use skilfully in battle.
Mira (the Firelands Princess) is a very strong character and more of this book is about her while she is learning to integrate more into the Iceari lands and its traditions in which Zorren (the Ice Lord) is unable to help out with, why you ask, well you need to read this book to find out!
I really enjoyed the growth of Mira, she is extremely approachable and relatable in a manner for many ages as I believe we have all had issues fitting in. I still feel this a younger over 18 fantasy book or those who would like a light read. She becomes a very strong character in which you are always routing for whether she is in the wrong (as you can see Zorren's side in another paragraph) and she is a good role model to change the old patriarchal society of the Iceari, even if she does like the occasional spanking after her tantrums.
My favourite phrasings from the first book again was used in book three. The saying is used in place of "oh dear" or "damn", a general swearing word towards the deity – and it's "Khatri's tits". It still makes me smile and I love how it builds the world in which the Firelands Princess lives and shows her as a person whom is accessible.
Fevered Longings by Jane Burrelli was building all the more and although I took a bit longer to absorb and read this one, it's a book that is hard to put down and without realising it another chapter turns into you have read a good chunk of the book.
I cant think of many negatives about Fevered Longings by Jane Burrelli, it is a wonderful love story with a bit of kink thrown in which grows every book. The language is a light read and still approachable for later teens, due to the sex content which is getting hotter every book, and a wonderful fantasy based book. The only negative comment is the shortness of the story as I am really getting into the relationships building in the story. I really hope there is more to come!
This continuation I would give a 9 out of 10
– Kikka_jennie
---
Where To Buy
Thanks to Pleasure Panel reviewer Kikka_jennie for this review of the book, Fevered Longings by Jane Burrelli (Bride of Fire Book 3).
Fevered Longings by Jane Burrelli (Bride of Fire Book 3) was provided free of charge, in exchange for a fair and honest review by the Pleasure Panel, by the author. Thank you!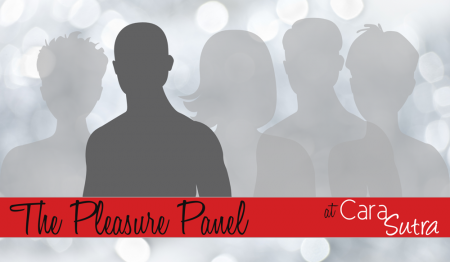 Contains affiliate links.