Fetish Fantasy Gold Wartenberg Wheel Review
By Pleasure Panel reviewer Luv Bunny
Fetish Fantasy Gold Wartenberg Wheel review: The box for the Fetish Fantasy Gold pinwheel (let's face it, Wartenburg is a mouthful) is quite attractive. Black and grey with 'mock croc' textured side panels, and a black and white tonal image of a hand, drawing the wheel across someone's skin.
The image of the wheel itself is glossy black for the handle and sparkling gold for the wheel and frame in which it sits. Pipedream's logo is emblazoned in gold on the side panels, front and rear of the box.
In The Box
On opening the Fetish Fantasy Gold Wartenberg Wheel box, the contents present themselves to the owner. The pin wheel whilst alright in appearance does not have the 'wow' factor of the one in the image.
Included in the box is a black blindfold. It is a polyester type affair with elastic band. Functional, but not luxurious in any way. Though it is a surprise addition, as I was not aware it was included when I placed my order.
First Impressions
The Fetish Fantasy Gold Wartenberg Wheel came in a plastic wrapper. The black handle is ABS plastic and the wheel is metal. How descriptive! I'm reassured by the box that it is lead-free, nickel-free and cadmium-free. That's a relief! In terms of the wheel's aesthetic, it is gold coloured, but over time the 'gold' has tarnished slightly. At least it isn't as tarnished as Pipedream's reputation as a moral and ethical company. They don't know the meaning of those two words. But I'm not reviewing them, I'm assessing this pinwheel.
During Use
Said pinwheel is a single 'cog' type affair. The teeth of the Fetish Fantasy Gold Wartenberg Wheel have next to no bite, and the wheel emits a slight squeak as it is drawn across surfaces. Do I add WD40? As I said the wheel does not inflict so much sensation, mainly a light tickle when run across the skin. Dragged with more pressure exerted, the teeth will leave little indentations. They don't last long though.
Final Thoughts
The Fetish Fantasy Gold Wartenberg Wheel is the first ever pinwheel I've tried. I'm by no means a pain-slut, but I do wish for a bit more 'torture' than the tickling this wheel elicits. I'll be looking to upgrade to a better quality and more effective model.
5/10
– Luv Bunny
---
Where To Buy
Thanks to Pleasure Panel reviewer Luv Bunny for this contributed review of the Fetish Fantasy Gold Wartenberg Wheel. This pinwheel has Pipedream Toys product code PD3994-27.
Buy yours here in the UK from Nice 'n Naughty.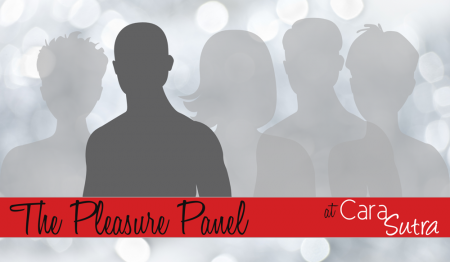 This review contains affiliate links.