Feelztoys Jena Geisha Balls Set Review
By Pleasure Panel reviewer Married2Sexy
Mr. Sexy loves my pelvic muscles. I have been working them out with and without tools.  Weighted balls have been used in the past, along with e-stim devices.  I think the use of weighted balls is a sexy idea.  The constant reminder of my vagina and its awesomeness, turns me on and reminds me of its power.  The Feelztoys Jena Geisha Balls Set was provided to me by Cara Sutra's Pleasure Panel in exchange for an honest review.
The elegant box the Feelztoys Jena Geisha Balls Set came in looks to be straight of out Tiffany's.  Soft pink with diagonal pin stripes.  A sleek black circle with reflective gold lettering makes up their logo.  Below that is a simple expression, "double the pleasure…" and a gold heart.  Stunning.
Turning the box over, breaks this design, but in a good way.  The white back with black text, gives a complete description of what is inside, along with a small image of the contents.  We will be keeping this for future storage and though it is oversized, you can place it on your shelf next to books, without much suspicion.  Pulling off the cover the sides of the bottom half is covered with gold hearts.  I don't know why I am getting excited about this packaging.  Maybe it is that they put thought in to it and carry the idea of celebrating my vagina.
Inside the Feelztoys Jena Geisha Balls Set box is an instruction manual and two figure-eight geisha ball trainers snuggled into a custom foam pad. Both trainers are 6.5 inches long (holder and cord) and 1.4 inches in diameter.  Each of the two pink/white balls weighs 1.2 ounces (35gm) for a total of 2.5 ounces or 70gm.  While each of the two purple/white balls weighs 1.8 ounces (50gm) for a total of 3.5 ounces or 100gm.
Both strings provided plenty of length for easy removal. The cords are different providing me with an option of preference. One of these tails is a loop, while the other is a solid string with a knob at the end. The flexible silicone white holder takes lubrication well for easy insertion. Pulling on this casing allowed me to remove and combine the different weighted balls for 5 different weight configurations. This will be very useful to provide me with the perfect weight combination.
As mentioned before, I have been working on my pelvic muscles for over 2 years, admittedly off and on.  Because of this there was not a learning curve on how to use the Feelztoys Jena Geisha Balls Set.  Selecting a combination, totalling 3 ounces (85gm), I inserted a pink ball on the bottom and the heavier purple ball on top.  I prefer the solid string.  The loop seems it could pinch my labia.
The instructions provides headers for specifications, user instructions (insertion instructions), for pleasure, for strengthening your pelvic floor muscles, lubricant, cleaning, storage, safety, removal information, and disclaimer.  Lying on my back and applying lube to the device, I slowly inserted the heavier ball followed by the lighter pink ball.  The white silicone tail peeked out of my labia.
Clenching my PC muscles, I stood up.  The tail did not cause discomfort after I pulled up my underwear.  Skimming the "for strengthening your pelvic floor muscles" section, I was surprised they call out using the geisha balls for a maximum of 30 minutes for the first 12 weeks, while such "warning" is not indicated under the "for pleasure" section.  In fact, they indicate you can wear them for enjoying a night on the town with your partner.  Sure Mr. Sexy would love me to do this, but I am thinking this section is inspired by the second 50 shades scene.  Admittedly it would be fun teasing him with this information.
Walking around the house, going up and down steps, bending over, and squatting, I never found discomfort from using the Feelztoys Jena Geisha Balls Set.  I enjoyed the wiggling of the ball inside the plastic case whenever I moved.  It reminded me to squeeze and it pulled my focus to the area.  Twice I did become worried it would slip out, but a quick trip to the bathroom to push it back up solved the problem.  I did notice that may vulva and vagina was rather self-lubricated.
After 60 minutes of use around the house, I hoisted my leg on the edge of the tube, slid my underwear to the slide, and relaxed my PC muscle.  The weight slid out with ease and some pleasure due to this increase in self-lubrication.
Washing the toy off went well, except I forgot to remove the balls at this time to rinse them off.  This was discovered the next day when I wanted to see how heavy the two purple balls would be and I removed the pink ball from the silicone pocket.  Dry vaginal juices greeted my eyes.  I am very glad I discovered this prior to insertion.  I am not sure I would want this buildup to be inside me.
Once I cleaned each ball and the silicone holder again, I inserted the heftier device and though the increased weight was noticeable, it was not unbearable for me to use.  Sixty minutes later I removed the device and this time gave it a complete cleaning.
The Feelztoys Jena Geisha Balls Set deliver a comfortable, flexible, customizable experience for beginners and experts.  Overall, I prefer the e-stim method for the time:result ratio.  Soon I will try these out as foreplay.  I know Mr. Sexy will love knowing they are there and the lubrication and vaginal focus that the workout created can only add to my pleasure.  Just remember to really clean them.
9/10
– Married2Sexy
---
Buy Your Feelztoys Jena Geisha Balls Set
Thanks to Pleasure Panel reviewer Married2Sexy for this review of the Feelztoys Jena Geisha Balls Set.


The Feelztoys Jena Geisha Balls Set was sent free of charge, in exchange for a fair and honest review by the Pleasure Panel.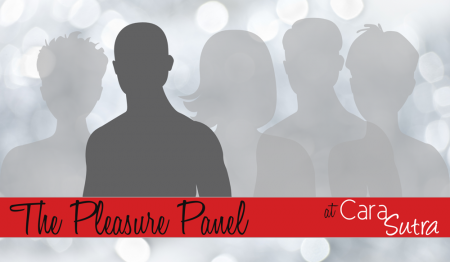 Contains affiliate links.