EXSENS Warming Strawberry Flavour Gourmet Massage Oil Review (50ml)
By Pleasure Panel reviewer Duke of Monroth
The EXSENS Warming Strawberry Flavour Gourmet Massage Oil brought back great memories of an earlier time for me and the Duchess. Back when we were in college and really just fumbling around as two inexperienced lovers we frequently bought cheap massage oils from the seedy adult bookstore in our college town. The idea of warming, scented massage oil had us both giggling before we even began.
As we've aged we have become much more concerned with what we put on and in our bodies. Many massage oils are of suspect quality and strange combinations of chemicals to do what they do. The EXSENS Warming Strawberry Flavour Gourmet Massage Oil has less than a handful of ingredients (Glycerin, Propylene Glycol, Aroma (Flavor), Sodium Saccharin).
The massage oil is silky smooth, not sticky, with no bitter aftertaste, and sugar free. It feels great on the skin with a fresh natural smell of strawberries. Neither the Duchess or I really noticed the "warming" sensation.
The design of the pump bottle was a nice added touch. Often, massage oil comes with an awkward cap that is difficult to manage with slippery hands. EXSENS design is perfect! Each pump of the bottle releases a small portion of massage oil to easily apply more as you work the soft soothing oil into the skin.
We noticed no problems with the oil on the bed sheets after the massage (there also might have been some sex involved as well, but I'm not telling). In the past we've had massage oils that left a weird residue and stains on our sheets but after a wash the sheets were fine.
I look forward to trying some of the other "flavors" that EXSENS offers. The EXSENS Warming Strawberry Flavour Gourmet Massage Oil brought me back to my younger days but with a superior product that I deserve now.
It made us both very happy.
10/10
– Duke of Monroth
---
Where To Buy
Thanks to Pleasure Panel reviewer Duke of Monroth for this strawberry massage oil review.


This massage oil was sent free of charge, in exchange for a fair and honest review by the Pleasure Panel, by exsens-usa.com. Thank you! 🙂 
Click to read and enjoy all our EXSENS sex essentials reviews.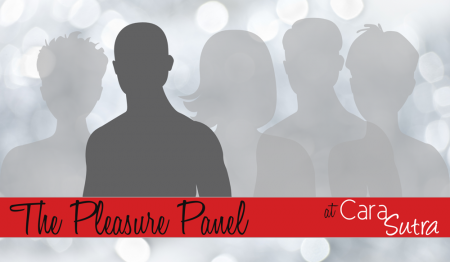 Unaffiliated