EXSENS Crystal Amethyst Sweet Almond Massage Oil Review (100ml)
By Pleasure Panel reviewer Married2Sexy
I love giving Mrs. Sexy massages.  In fact, I have invested in a massage table and experimented with making my own massage oils.  This month, Cara Sutra's Pleasure Panel provided us with EXSENS Crystal Amethyst Sweet Almond Massage Oil from EXSENS for an unbiased review.
EXSENS Crystal Amethyst Sweet Almond Massage Oil is a product of Neo Cosmetique, a French based company.
The outer packaging that the EXSENS Crystal Amethyst Sweet Almond Massage Oil comes in was a thin cardboard box without function.  The main face of this box has a small cut out to show off what seems to be crystals inserted into the oil.
The most useful feature of the packaging is that the multi-language text is readable, providing me with the ingredients of the oil (sunflower seed oil, sesame seed oil, orbignya oleifera seed oil, sweet almond oil, fragrance, and tocopherol).  They also indicate that these ingredients are from a 100% natural origin, from which 92% are from organic farming.
Removing the cylindrical plastic container holding the massage oil, I twisted off the cap.  Topping the opening to the oil, was a single holed dispenser, similarly found on soy sauce bottles.  This is useful to prevent spillage if the bottle is ever knocked over.
The scent is delightfully sweet and fruity.  Knowing my mouth will be kissing her massaged skin, I tasted a drop.  It's unpleasantly bitter and my mouth filled with the scent of the oil.  Dabbing some of the oil on my skin and rubbing it in, the taste is still bitter, but not as off putting.  As mentioned before, there are purple crystals located at the bottom.  I assume that these are amethyst crystals.  Showing Mrs. Sexy the product, she became delighted that a massage was in her near future.
Inviting her to unclothe and lay on the massage table, I covered her, except for her back, with a blanket.  Uncapping and inverting the EXSENS Crystal Amethyst Sweet Almond Massage Oil to a 90 degree angle, I dispensed a single drop into my hand.
What am I supposed to do with that?  Shaking the bottle once, I received a few more drops.
I have used sweet almond oil before for massages, so even though this product did not feel oily, maybe it provided more glide per drop then I expected.  Adding two more shakes I started to slide the oil onto Mrs. Sexy's back.  This was disappointing.
The few drops supplied is such good quality her skin sucked it up.  Going back to the bottle, I inverted it again, but this time, shook it like crazy.  I swear she probably thought I was jerking off.  After about twenty shakes, I had enough to start working on her back.
The scent filled the air with a pleasant bouquet of flowering fruit.  Now I knew the amount needed, I was able to provide her with a massage, covering every inch of her skin with the oil.  The oil provided a perfect amount of lubrication, great heat transfer, and most of all left her skin soft but not tacky.  Neo Cosmetique got the oil proportions for their EXSENS Crystal Amethyst Sweet Almond Massage Oil spot on.
EXSENS Crystal Amethyst Sweet Almond Massage Oil is a great massage oil.  Your skin will be left feeling healthy and hydrated.  The scent of this formulation is wonderful for anyone, though it definitely is more feminine compared with the EXSENS Crystal Garnet Argan Massage Oil from the same line.
My only gripe is the dispenser and even that is a catch 22.  I would have preferred a pump dispenser or a flip top over this, but it does prevent spillage if you leave the cap off and knock it over.
Ultimately if you are looking for a high-end massage oil, consider the EXSENS product line.  These are as good as homemade and provides your lover with a wondrous night of pampering.
9/10
– Married2Sexy
---
Where To Buy
Thanks to Pleasure Panel reviewer Married2Sexy for this review of the EXSENS Crystal Amethyst Sweet Almond Massage Oil.


The EXSENS Crystal Amethyst Sweet Almond Massage Oil was sent free of charge, in exchange for a fair and honest review by the Pleasure Panel, by exsens-usa.com. Thank you! 🙂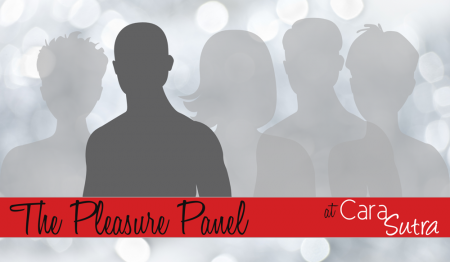 Unaffiliated