EXSENS Aloe Vera Water Based Lube Review (70ml)
By Pleasure Panel reviewer Mr & Mrs BarginHunta
Lube, lube, lube, you can never have enough! We've experienced a number of water based lubricants, and are fans of Aloe Vera for skin care, but have never combined the two… Would the EXSENS Aloe Vera Water Based Lube bridge the gap and be the perfect combination of the two?
Packaging
The EXSENS Aloe Vera Water Based Lube is in a typical squeezy tube with a flip top lid. The lid is wrapped with a plastic shrink-wrap to ensure the tube is hygienically sealed when you receive it:
Ignore the "TesteR" written on the tube; EXSENS had written this on the review item.
Initial Thoughts
The tube design plays well to the Aloe Vera theme, taking a white and green based approach to the tube design. The tube is soft and suitably squeezable so getting the lubricant out of it should be no problem at all. There is what I believe to be an expiry date stamped on the end of the tube, and this shows 01/2020, so that means that the tube is good for at least a year.
The EXSENS Aloe Vera Water Based Lube seems like it would be suitable for everyone as it is suitable for vegans, contains no parabens, phenoxyethanol, and of course is good for sensitive skin due to the Aloe Vera content; but how much is really in there?
Well the ingredients list is as follows:
Glycerin, Aqua (Water), Aloe Barbadensis (Aloe Vera) Leaf Juice*, Propylene Glycol, Aroma (Flavor), Hydroxyethylcellulose, Sodium Benzoate, Potassium Sorbate, Sodium Saccharin, Citric Acid
It's refreshing to see the Aloe Barbadensis as the third item in the ingredient list, so hopefully that means that there should be a reasonable content in there.
How It Feels
The EXSENS Aloe Vera Water Based Lube is incredibly transparent, and has a medium consistency. It is not watery, but it certainly flows; this is not gel, but equally won't just run straight off:
Rubbing it between fingertips you instantly get a sensation of just how super smooth and lubricating it feels; even pinching finger and thumb together quite hard there is still a smooth slick coating between them.
Mrs Barginhunta found the EXSENS Aloe Vera Water Based Lube super smooth and slippery, and it lasts! A little bit of this lubricant goes a long way, and it just keeps on going as long as you need it to. Afterwards she experienced no irritation from the lube at all, in fact she found her skin felt smooth and moisturised; top marks!
Using it on Mr Barginhunta gave very similar results; a super smooth, silky lubricant, that stays slippery and just keeps going. Adding a little water can rejuvenate it if you need it, but this lube really does last!
Together we find it great, no need to reapply, just grab a bit of this lube during foreplay and 'forget' it, it just keeps on giving!
Clean Up
You might be concerned that with such a slippery lube clean-up would be a problem, but it's totally not. Just some water, and it will all wash off, leaving nothing behind but wonderfully soft and moisturised skin.
Summary
We really loved this EXSENS Aloe Vera Water Based Lube, so much so that we looked to order some more to make sure we don't run out!
Unfortunately, being UK based, this is where the problems started for us.
It seems it is only available in the US (and on the US website).
Priced at $12 (US) that currently works out at approximately £9 for us in the UK, which would be ok, but the cheapest shipping option is "UPS Worldwide Expedited" at $59.53…
A total of $71.53 (£53.71) is a tad on the expensive side for 70ml of lubricant!
Bottom line; if you are in the US then this is a highly recommended lubricant and you should get it; if you are a UK based company and you are looking to stock this (at a similar price to the US store), then great!
Otherwise, if you are UK based the chances are you'll end up giving this one a miss, which honestly is a shame.
Overall rating 10/10
– BarginHunta
---
Where To Buy
Thanks to Pleasure Panel reviewer BarginHunta for this review of the EXSENS Aloe Vera Water Based Lube.


The EXSENS Aloe Vera Water Based Lube was sent free of charge, in exchange for a fair and honest review by the Pleasure Panel, by exsens-usa.com. Thank you! 🙂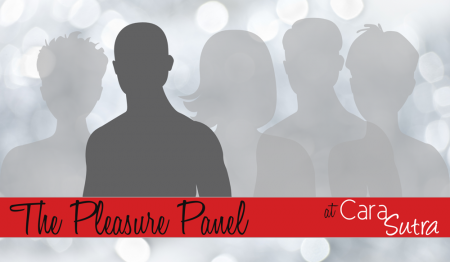 Unaffiliated