Dirty Girl Collection by Ellen Stagg, Erotic Art Book Review
By Pleasure Panel reviewer JM88
I was so ecstatic to be chosen to review the erotic art book Dirty Girl Collection by Ellen Stagg (published by Goliath Books). Thank you Cara!
I have never reviewed a book before (to be honest I don't really own many books!) but hopefully I can do the Dirty Girl Collection by Ellen Stagg justice!
The book itself is hardback and extremely high quality, with glossy pages that show off the photographs flawlessly. As you can clearly see from the cover and spine of the book, it contains very explicit photographs so definitely not a book you can sneak to work or leave lying around when the in laws visit.
Inside the book is a statement to make it clear that all models featured are over 18 and happy to have their photos published. Although this may seem obvious it is great that you know that this, as this is often one of the dangers with searching for similar images for free online. A brief introduction explains a bit about the photographer and her enthusiasm for erotic photography over many other forms and how she became a trusted photographer amongst the erotic community.
Click if you'd like to reveal two photos of pages within the book which contain explicit images:
NSFW (Not Safe For Work): Show
There are over 300 pages of absolutely stunning models in a range of positions and locations. The majority of the images are of models alone, although there are a few of women interacting together, guaranteed to set pulses raising! The models' names are on each page so if there's one you take a liking to you can find their other work online.
The models featured are all very attractive and there is so much variety. From blondes to brunettes, tattooed to natural skin, barely clothed to fully naked and everything in between! Sadly, the only thing you won't find in this book are any plus sized models.
Click if you'd like to reveal two photos of pages within the book which contain explicit images:
NSFW (Not Safe For Work): Show
One of the main pluses for this book is purely the amount of inspiration for budding photographers/models! Around a year ago my husband and I experimented taking erotic photographs of each other and after the initial enthusiasm we soon ran out of ideas for poses and locations! This book is like the holy grail of erotic ideas and I know we will have lots of fun recreating some of the photos!
I enjoyed this book (as a bisexual woman i guessed i would!) as did my husband, so it's an all round win here, and a definite 10/10. I'm even tempted to buy some of the other books in the range (especially tattoo super models and dirty rendezvous)
– JM88
---
Where To Buy
Thanks to Pleasure Panel reviewer JM88 for this review of this erotic art book, Dirty Girl Collection by Ellen Stagg. You can buy this book from Goliath Books for £24.99.
This product was sent free of charge, in exchange for a fair and honest review by the Pleasure Panel, by Goliath Books. Thank you! 🙂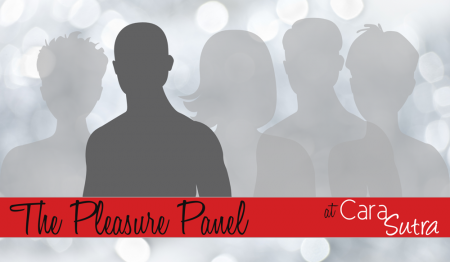 This review does not contain any affiliate links.