Cumming With Amy by BSM Stoneking Review
Cumming With Amy by BSM Stoneking – Book Review by FesureMaybe
"When Amy left the house for a night on the town, it was not her goal to hook up with a complete stranger in the women's bathroom. The moment the sexy blonde pushed her up against the wall, she wanted to tell her to stop. After all, she is a married woman and her husband was waiting for her just outside the bathroom"
Reading the blurb for Cumming With Amy by BSM Stoneking made me get super wet alone! I am a massive fan of reading erotica and it definitely takes the right story for me to be able to get off on this and this was definitely an amazing story.
Amy is the main character and as from the blurb swings both ways.
The idea of her relationship between her and her husband especially as he has numerous times kissed women when they have been out is pretty hot! The implication that he is good at sharing her with other women and I found it slightly nail biting when in the story it progresses to her going further then she usually would.
She comes out of the situation worrying that she is going to lose her husband but actually her husband ends up suggesting taking the women home for them both to enjoy.
Cumming With Amy by BSM Stoneking encompasses a lot of bisexual nature and also masturbation and watching others which appeals to me as it covers more than one base. I also loved the fact they used proper words in the story rather then things like "oh he played with my butterfly" Its down to the nitty gritty and in some of the story extremely dirty which made it so particularly easy to get myself off too!
The way Cumming With Amy by BSM Stoneking is written is good too and a wide range of ideas that are explained in detail down to the colour of underwear and how wet someone is getting, which I loved as it made my imagination run crazier when I was imaging myself in the situation.
Being a ebook edition, this made Cumming With Amy by BSM Stoneking easier to read because you don't have to worry about turning the pages and meant I could tap the screen with one hand and use my other one for… well, other things! I won't mention anymore as I don't want to ruin the story with the in-depth details that it gives you.
Overall I think Cumming With Amy by BSM Stoneking is a good starter read for anyone as it covers a lot of bases that might get people reading further into other things and with the length of the story I found it just right for me to use!
10/10
– FesureMaybe
---
Where To Buy
Thanks to Pleasure Panel reviewer FesureMaybe for this review of the erotic book: Cumming With Amy by BSM Stoneking.

This erotic book was provided free of charge, in exchange for a fair and honest review by the Pleasure Panel, by the author. Thank you! 🙂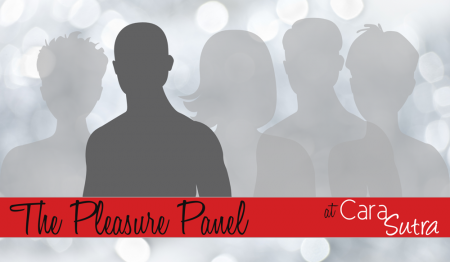 This review contains affiliate links.