Cockolat White Chocolate Willies (Box of 8) Review
By Pleasure Panel reviewer fesuremaybe
I wasn't sure what I was expecting with the Cockolat White Chocolate Willies. In a way I was expecting cheap and nasty chocolate that looks ridiculous and was designed for hen dos or anything that has a group of giggling drunk women. I have to admit I was pleasantly surprised with every aspect of the product.
Packaging
Let's talk about the packaging. Well that was a shock on its own. The Cockolat White Chocolate Willies is a cute little box that opens up like a real box of chocolates. It has a very luxurious font on the front and looks quite expensive in a way. Considering the price on this product, it looks a lot more expensive than it is. You open the lid to reveal a black piece of paper and underneath is 8 delicate looking chocolate willies. They are anatomically correct with the girth, tip and balls, I think this made them even more exciting to eat in 2 possibly 3 if you have smaller bites.
Ingredients
Allergy-wise I feel I need to state that the Cockolat White Chocolate Willies have dairy content as they have whole milk powder in them. They warn that they may contain nuts also so nut allergy people need to be careful of these. There is a rundown of the nutrition information which is great in a way but I cannot imagine people are going to care when they buy these if they're for a hen do etc.
Box Info
The information at the back made me giggle, it talks about how these are handmade (lovely) and that they are ideal as a novelty gift which I assumed they were or a treat. Who actually buys these Cockolat White Chocolate Willies as a treat? I cant imagine someone being like Oh I fancy some chocolate today, lets have some chocolate willies…! So I do think that bit on the description of the product could have had a lot more thought put into it.
How They Taste
So on to the Cockolat White Chocolate Willies themselves. These are quite thick in size so you get a decent amount. On the box, it says 120g of chocolate which considering they are quite luxurious isn't bad for the price. The chocolate themselves are quite creamy and taste similar to a milky bar in my opinion. My partner didn't agree with me and said they tasted more like the penny sweets you get in the shape of the mice. Overall they were pretty tasty and I can easily see my self scoffing the whole box to myself (like a treat maybe!)
Final Thoughts
I can see these being a massive hit at a hen do or as a novelty gift to someone because of how cool they are and especially tasty they are. I would definitely recommend these to anyone as a gift as they look great box wise and chocolate wise, also they taste pretty good which I wasn't expecting.
10/10
– Fesure Maybe
---
Where To Buy
Thanks to Pleasure Panel reviewer Fesure Maybe for this review of the Cockolat White Chocolate Willies (Box of 8). The Cockolat Willy Chocolates cost £6.99 a box from Clonezone.
These chocolates were sent free of charge, in exchange for a fair and honest review by the Pleasure Panel, by Clonezone. Thank you! 🙂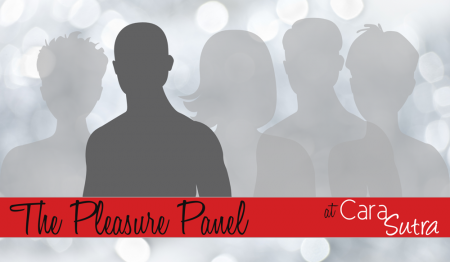 Contains affiliate links.