Cockolat White Chocolate Willies Box of 8 Review
Review of the Cockolat White Chocolate Willies by Pleasure Panel reviewer Just Jess
Luxury chocolate cocks, huge oxymoron, a little mouthful but balls loads of fun!
I volunteered to review the Cockolat White Chocolate Willies on behalf of the Pleasure Panel and the Clonezone. The reason I went for these is because I was hosting a hen party and thought they'd get a giggle. Also I could get a few people's opinions of the luxury phalluses. Unfortunately they didn't arrive in time so I had to eat all eight myself… it's tough being a reviewer!
Presentation
The pale yellow box could easily pass as a luxury box of Belgian chocolates. The classy packaging belying the perverted contents. Even the name is concealed by the packaging, as it's not what you'd expect to read given the box's appearance.
Taste
I'm not normally the biggest white chocolate fan – the other Pleasure Panel reviewers had faster fingers than me – but the Cockolat White Chocolate Willies surprised me. Smooth, creamy and not sickly, I loved the taste of the white chocolate cocks. Think milky bar without the overly sweet after taste – delicious.
My biggest qualm with Cockolat is why? Is there any need for a luxury box of chocolate cocks? If you were buying them as a gag gift do you need the discretion?
They're silly and fun; the Cockolat White Chocolate Willies would definitely have gone down *snigger* well at the hen do but chocolate penises don't really scream luxury. When buying gag gifts for the weekend, Belgian chocolates hadn't even crossed my mind.
Conclusion
At £7 a box I think the Cockolat White Chocolate Willies would have raised a smirk if I'd seen them in a shop but I wouldn't have bought them. All three types of Cockolat are currently on offer on the Clonezone website for £2 a box. For chocolate of this quality this is a bargain and definitely worth throwing in your online basket.
It's the first time I've had more than one cock in my mouth at once but the Cockolat White Chocolate Willies brought out the greedy girl in me!
8/10
– Just Jess
---
Where To Buy
Thanks to Pleasure Panel reviewer Just Jess for this review of the Cockolat White Chocolate Willies Box of 8. The Cockolat Willy Chocolates cost £6.99 a box from Clonezone.
The Cockolat White Chocolate Willies were sent free of charge, in exchange for a fair and honest review by the Pleasure Panel, by Clonezone. Thank you! 🙂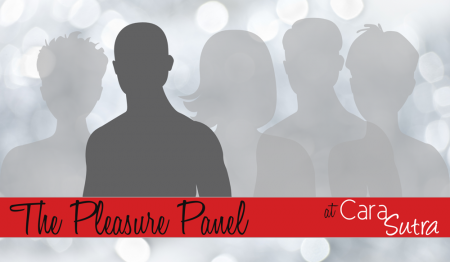 Contains affiliate links.