Cockolat Milk Chocolate Willies Box of 8 Review
By Pleasure Panel reviewer kittycat102
Generally, I'm not a huge fan of novelty items. However, when I saw the Cockolat Milk Chocolate Willies up for grabs in a Pleasure Panel round, I decided that if I was ever going to try out a novelty item for myself, it would have to be something I could eat. So the Cockolat Milk Chocolate Willies seemed like the perfect choice.
Appearance
Another reason why I wasn't all that hesitant to put my name down for the Cockolat Milk Chocolate Willies is that judging from the image of them, the packaging looked quite fancy, which surprised me given that they're a novelty item and only cost £7. The blue and cream box is really attractive and I don't think it would be obvious as to what kind of chocolates lay hidden inside.
There are eight milk chocolate willies, made in Belgium but if you're considering purchasing them, be aware that they may contain nuts. I expected the Cockolat Milk Chocolate Willies to look more phallic, but they don't. There isn't much attention to detail, just some little lines along the 'shaft'. This doesn't put me off, but it might be something to take into consideration depending on your reason for purchasing the Cockolat Milk Chocolate Willies.
Taste
I wasn't expecting much from the Cockolat Milk Chocolate Willies, but I was really quite surprised by how good they taste. I thought they would be thinner and flat, kind of like the chocolate you can find in an advent calendar. But they weren't at all. They taste quite milky, and not too sweet.
The chocolate is also fairly solid and I'm not left with a strange aftertaste like you so often get with inexpensive chocolate. I definitely gobbled them all down within a few minutes, they're quite moreish. I wish there had been more than eight in the box!
Summary
As far as novelty items go, the Cockolat Milk Chocolate Willies were pretty great. I thought they were delicious, the packaging is nice and the Willies themselves lean more towards the 'cute' side in appearance, which I love and I'm sure a lot of other people would love too. They were a definite hit with me and I think they would go down well as a silly gift, as well as at a party.
Rating
9/10
– kittycat102
---
Where To Buy
Thanks to Pleasure Panel reviewer kittycat102 for this review of the Cockolat Milk Chocolate Willies Box of 8. The Cockolat Willy Chocolates cost £6.99 a box from Clonezone.
This product was sent free of charge, in exchange for a fair and honest review by the Pleasure Panel, by Clonezone Direct. Thank you! 🙂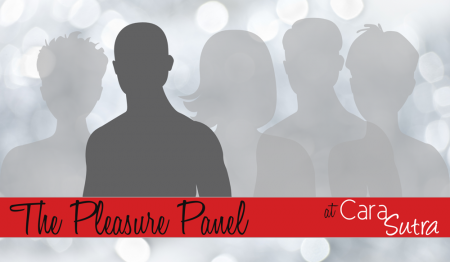 Contains affiliate links.