Cockolat Milk Chocolate Willies Box of 8 Review
By Pleasure Panel reviewer DivaFoof
I received the Cockolat Milk Chocolate Willies from Clonezone to test on behalf of Cara Sutra's Pleasure Panel in exchange for my open and honest review.
I have mixed messages about this product; it screams luxury chocolate from the outside but I can't quite figure out what would be luxury about having chocolate dicks to eat but then also, I find any Belgian chocolate as a high end product because of the quality – and this was no let down.
Packaging & Presentation
The chocolate itself – if you remove the fact they are cartoon wangers with balls (no less but you'll be glad to know, has no indication of hair), the product is 8 x solid milk Belgian milk chocolate per pack. The box they arrive in is nicely sealed and the attention to luxury is detailed inc. tissue paper and with the clear ingredients on the back of the box and a classy logo…overall the packaging gives an air of luxury.
Ingredients
The Cockolat Milk Chocolate Willies do not state whether they are vegetarian or not, but they are definitely not vegan.  The ingredients is clear on the back and state milk powder and also E322 which can be derived from egg yolk.  If you were to find these in your house, you could easy glaze over the fact the chocolate says 'cockalat' because you can read what you think it should be and the box doesn't have any picture of the product to say any different, that said… on opening, it's obvious what shape they are and even when chomping down on one,  you better deep throat it or you may get some funny looks.
Choccy Fun
I had much fun messing around with the Cockolat Milk Chocolate Willies including using a chart to guess what color they match up skin tone wise…The shameless selfie queen came out to play, and no, I don't leave bite marks in actual cocks – I'm the masochist here!
Size
The Cockolat Milk Chocolate Willies are 2 inch in length and the balls end is an inch – the bellend is approx. 0.5inch.  You'd think that wouldn't satisfy a woman but you don't need many of these chocolates to satisfy your sweet craving and well if you combined it with icing sugar – heh… you might end up being a tad sick (in the head).
Summary
So, as I started with, luxury knob chocolate? I'm not sure what you'd buy the Cockolat Milk Chocolate Willies for because normally if you're gonna add an element of cheese to a hen night, then luxury need not apply.  Is it something to slip into someone's Christmas stocking for a laugh when they open it? Possibly. If Milk Chocolate doesn't float your boat, they are available in Dark and White too.
The product is cool, it tastes good, the balls aren't hairy and I can't really say anything bad about the Cockolat Milk Chocolate Willies except the price is a little high at £6.99, Either way it brightened up my Sunday afternoon.
9/10
– DivaFoof
---
Thanks to Pleasure Panel reviewer DivaFoof for this review of the Cockolat Milk Chocolate Willies Box of 8. The Cockolat Willy Chocolates cost £6.99 a box from Clonezone.
These chocolates were sent free of charge, in exchange for a fair and honest review by the Pleasure Panel, by Clonezone. Thank you! 🙂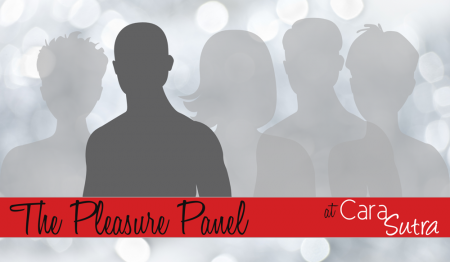 Contains affiliate links.