Cockolat Dark Chocolate Willies Box of 8 Review
By Pleasure Panel reviewer CaptainMeow
If you want to know really quickly if I like these Cockolat Dark Chocolate Willies, I do. I'm eating one as I write this review, if that's any indication. Thanks Cara and Clonezone for sending this on for a review!
I had seen the milk chocolate versions on this at an online retailer before, but I prefer dark chocolate over milk. And frankly, a part of me has always thought that novelty items are just that – novelty. But when I saw that there were dark chocolate versions, I thought I'd put my name down for trying it and seeing if it tickled my fancy.
Packaging
The Cockolat Dark Chocolate Willies packaging is similar to what you might expect from any other luxury brand of chocolates, except it says Cockolat in cursive right on the top. It's not immediately obvious to the casual observer that the chocolates inside might be a little naughty, but if you take a closer look you would also see that the side panels clearly say "Dark Chocolate Willies". I have to say, I do like that the packaging isn't cheesy or obviously something people buy as a gag gift. It's quite classy and understated.
Ingredients
The back of the Cockolat Dark Chocolate Willies box also lists the ingredients, nutrition information, and the expiry date. Here the products is also listed as handmade Belgian chocolate. While it doesn't say if it is vegetarian-safe, the only ingredients listed are cocoa mass, sugar, cocoa butter, and natural vanilla for flavouring. I was slightly disappointed to see that it only contains 51.5% cocoa as I like my darks quite a bit stronger than that. But I only saw this information after tasting it, and it served more to confirm what I tasted.
First Impressions
Once you open the packaging, there really is no doubt what it is. My little cockolats were a little worse for wear presumably from being bumped around during transit to me, but they were otherwise intact and very amusing! Each little penis even has lines down the shaft and a little bulbous head, I can't stop grinning looking at them.
Taste
But the most important thing to me about chocolates is eating them, and this one surprised me. I now realise that novelty items can be just as good as regular ones. Each piece had a nice snap to it and tasted better than I expected it to! Granted, I didn't have very high expectations, but this was really good. It is not very bitter, almost hovering between the dark chocolates I normally eat and milk chocolate.
Summary
I have to say I do quite enjoy these little willies and am trying very hard not to make silly puns about them now. I don't really have anything negative to say about them and I would likely purchase them just to add a little element of humour to my nights in.  Something I do quite like is that it manages to be somewhat classy (at least in packaging!) and actually tastes good. Perhaps £7 for 8 pieces of chocolate is a little steep, but a little naughty treat once in a while is not something I'd mind.
Cockolat Dark Chocolate Willies: 9/10
– CaptainMeow
---
Buy Links
Thanks to Pleasure Panel reviewer CaptainMeow for this review of the Cockolat Dark Chocolate Willies Box of 8. The Cockolat Willy Chocolates cost £6.99 a box from Clonezone.
The Cockolat Dark Chocolate Willies were sent free of charge, in exchange for a fair and honest review by the Pleasure Panel, by Clonezone. Thank you! 🙂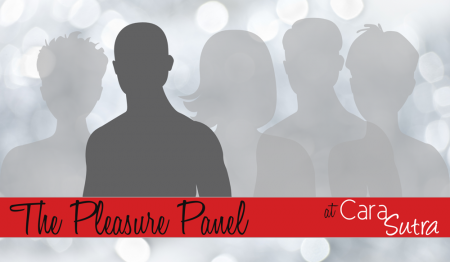 Contains affiliate links.