Cockolat 8 Inch Dildo Chocolate Cock Review
By Pleasure Panel reviewer DivaFoof
After the fun I had with the 8x small Milk Cockalot Chocolates that were sent me for review from the Pleasure Panel and my subsequent fan art that left Cara Sutra squealing in delight, Clonezone UK sent me one of their Cockolat 8 Inch Dildo Chocolate Cock to see what my imagination could come up with. No pressure eh?!
This 8 inches of glory has been something that I'd been eyeing up as a joke to send as an alternative Easter egg present for a friend. Come to think about it, even though Easter has now passed I might send him one for his Birthday.  It's glorious and I can just imagine the selfies he will take with it.
First Impressions
Due to illness this review is slightly delayed because I really wanted to make sure my imagination had enough ruminating, however, this Cockolat 8 Inch Dildo Chocolate Cock is so realistic. It's sat in the corner of my bedroom looking very intimidating.  If I hadn't known any better, it reminded me of an ex's… so I had to cover it up.
Moreover, the design is of a erect cock – the foreskin is pulled back to expose the glans and basically is ready to go folks, with bulging veins and textured skin. We have lift off! Except for one thing: the balls have wrinkles! What the actual f!  Now I'm sure this is just meant to give the indication of the less smoother part of the male anatomy but all I can keep thinking is: WRINKLY BOLLLOOOOCCCKKS.   Cough.  Okay.
Insertion?
Once I'd got over my childish inner self, there's something arousing about the smell of the chocolate and the fact the Cockolat 8 Inch Dildo Chocolate Cock is such a realistic dick. However I wouldn't suggest you insert it inside you (although YKINMK – if that is indeed your kind of kink you need to read Cara Sutra's story. It's a hot one; be prepared). Insertion is an entirely possible thing to do as the chocolate is hard enough, but beware of it melting straight away.
The Cockolat 8 Inch Dildo Chocolate Cock, however, is hollow – so I'm not sure how long it would retain its shape when subject to such sexiness.
Size
The Cockolat 8 Inch Dildo Chocolate Cock packaging declares that it is 8 inches of luxury milk chocolate and whilst that is true, on measurement, the shaft is only 7 inches. Unless you were literally balls deep, you might have to forgive the last inch. Its circumference is 6 inches so it's a chunky piece of chocolate to get your mouth around. But I reckon those who buy this are up for the challenge! And in any case, you've got the opportunity to have a tasty deep throating sesh.
Ingredients
Packaging of the Cockolat 8 Inch Dildo Chocolate Cock does not state whether it is vegetarian or not, but it is definitely not vegan.  The ingredients are clear on the back and state milk powder and also E322 which can be derived from egg yolk.
If someone was to trip across this in your house, there is no mistaking what it is – so make sure you've got a good excuse – someone bought you it as a present, right?
Price
The Cockolat 8 Inch Dildo Chocolate Cock comes in at £14.99. In fairness, I've paid the same for decent Easter eggs and novelty chocolate which such detail, so it's not completely overpriced. Clonezone also do offers at times for this chunk of milkyness. However, they do not come in different types of chocolate. Only milk chocolate.
Video
A short video clip displaying the Cockolat 8 Inch Dildo Chocolate Cock
In Conclusion
The quality of the chocolate and the taste is simply no let down. The Cockolat 8 Inch Dildo Chocolate Cock is very tasty but I couldn't take it all in one sitting (fnar!).
I'd rate the Cockolat 8 Inch Dildo Chocolate Cock 9/10 – mainly because the balls are far too wrinkly for my liking!
– DivaFoof
---
Where To Buy
Thanks to Pleasure Panel reviewer DivaFoof for this contributed review of the Cockolat 8 Inch Dildo Chocolate Cock. Buy yours from Clonezone UK for £14.99.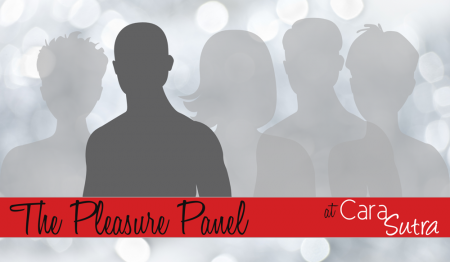 Contains affiliate links