Cockolat 8 Inch Chocolate Cock Review
So today I am reviewing a Chocolate Cock (not the chicken type) an actual Chocolate dick! I put myself forward to review this unusual Easter treat because I thought the Cockolat 8 Inch Chocolate Cock would be fun to review, I mean who wouldn't want to eat a chocolate cock?
The Cockolat 8 Inch Chocolate Cock is made from milk Belgian chocolate that is 33% cocoa. It is also moulded from an actual real life penis! According to the CloneZone website this is to make sure it has "ultra-realistic details" that's fine with me. All I know is I am going to be eating a chocolate that is in the shape of a strangers dick and I am totally fine with that, it looks super realistic so they have done a very good job!
The Cockolat 8 Inch Chocolate Cock is 8 inches of hollow chocolate. I think this is perfect! I mean chocolate and cocks are two of my most favourite things and I have been known when given the choice to choose the latter. The Cockolat cock is not only a cock but also a very nice set of testicles too! It has a lovely very pronounced coronal ridge and has vein detailing and skin wrinkle detailing all along the shaft and testicles. It truly is a stunning "Easter Egg"!
Ingredients:
Sugar
Cocoa butter
Whole milk powder
Cocoa mass
Emulsifier: soy lecithin (E322)
Flavouring: Natural vanilla.
The ingredients must be considered in case of any allergies, it also says it isn't suitable for vegetarians and that it may contain milk and/or nuts. It also suggests to store in a cool dry place however I found the fridge kept it in a nice solid state. I was worried it may turn into a flaccid melted mess with this hot weather we have had.
Just so you can grasp the size of this beast it is 2 inches in width, 8.10inches in full length  with an insertable Length of 7.30 inches it really is a huge chunk of chocolate. Although it does say insertable length I would avoid inserting it vaginally as sugar and vaginas do not mix well and you may end up with a nasty yeast infection. That said there is no stopping using it for a little foreplay (a sexy chocolate cock blow job to entice your partner into bed) or melt it down for an edible body paint. Chocolate is also considered an aphrodisiac so I think CloneZone are onto something here!
The Cockolat 8 Inch Chocolate Cock was great fun to review. I was able to get in a little chocolate blow job practice the chocolate was very creamy and tasted delicious. I was able to feel the texture of the Dick during my sucking action. However I did go a little too much tongue on the tip and ended up with a chocolate moustache once I was finished.
I also thought it would be great to stick back in the fridge to cool down before dunking it into a nice hot cuppa and biting off the end whilst I caught up on some soaps. I did have to save the balls for another sitting as they I just couldn't possibly finish all 8 inches in one go.
Of course I would recommend the Cockolat 8 Inch Chocolate Cock to anyone who is willing to put aside the traditional egg for a Chocolate Dick this easter! I think it makes a fun novelty gift and I would be very happy if the Easter Bunny replaced all my eggs with a cock this year. I have had so much fun writing this review, it has been a nice change from sex toy writing to a more novelty chocolate cock.
The Cockolat 8 Inch Chocolate Cock gets a 10/10 from me! It was delicious and the most stunning Easter chocolate I have seen.
– KinkyKittenKim
---
Thanks to Pleasure Panel reviewer KinkyKittenKim for this review of the Cockolat 8 Inch Chocolate Cock. You can buy it here for £14.99.
The Cockolat 8 Inch Chocolate Cock was sent free of charge, in exchange for a fair and honest review by the Pleasure Panel, by Clonezone. Thank you 🙂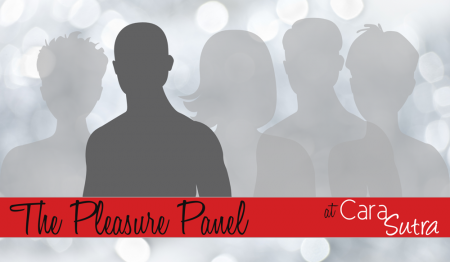 Contains affiliate links.