Boners Liquid Silicone Wide Cock Ring Set Review
By Pleasure Panel reviewer BarginHunta
Already having a variety of shapes, sizes and styles of cock rings I really wanted to see what the Boners Liquid Silicone Wide Cock Ring Set from Bondara would bring to the game.
Packaging
The packaging for the Boners Liquid Silicone Wide Cock Ring Set instantly appears different. Rather than your conventional box, plastic shell, or "bag" the Boners Wide Cock Ring Set is presented in a tubular style packaging with an image of the three cock rings displayed on the front.
The rear of the "tube" gives some information about the rings, primarily stating that they are made of phthalate free silicone, and each ring is 17mm (0.66″) thick.
There are three rings in the set, providing three choices of diameter:
32mm (1.25″)
38mm (1.49″)
45mm (1.77″)
Unboxing
The tube comes shrink-wrapped in plastic, so you know that no-one has tampered with the contents when you receive it. This is removed easily by hand, which is really refreshing compared to the usual plastic wraps that you have to hack at with scissors to free the toy within.
Once the plastic is off, the tube slides apart, to reveal the contents inside. As packaging goes the tube is actually really nice, and of course perfectly suited to packaging circular items! The two sections of tube are a relatively tight fit together, which means that even without the plastic the tube won't fall apart.
Inside the tube the Boners Wide Cock Ring Set is enclosed inside a plastic bag, adding yet another layer of "security" to the package.
Initial Thoughts
The rings themselves are really well made with no obvious joins or moulding marks on them. The surface of the Boners Liquid Silicone Wide Cock Ring Set is a satin finish, so they feel very smooth and soft, without having the 'grabby' sensation that gloss finished silicone can sometimes have.
Each ring has roman numerals embossed on one side of them, and the diameter in mm embossed on the other. The inside surface is super smooth, and the outer surface has a bevelled edge, meaning that once they are on they do not feel too chunky, despite their width and size.
The only downside of the Boners Wide Cock Ring Set is that, due to the width and thickness of the silicone, they are not as stretchy as some of the other thinner silicone cock rings on the market.
How It Feels
The rings themselves feel very smooth and comfortable, but can be a little tricky to put on due to their limited stretch. It is ok if you put them on before you are fully hard, but putting them on when you already have an erection is trickier!
I did find that once on they were very comfortable to wear, and did not interfere at all. Unusually I did find that for a set of three cock rings the Boners Liquid Silicone Wide Cock Ring Set is somewhat limited in that I can really only use one of the sizes.
Primarily this is again down to the fact that they simply do not stretch very much. With thinner cock rings you might be able to loop the large one around your testicles and cock, and wear the rings in a variety of ways, making the most of the set.
However with these there is no way that you can have that flexibility, I found that you have to find the one that fits your cock comfortably and just stick with that one.
Summary
The Boners Liquid Silicone Wide Cock Ring Set is a really well made set of cock rings with a great finish and very comfortable to wear due to their wide band size.
However I personally found that that same wide band size mean that the rings did not stretch as significantly above their "resting size" as narrower rings tend to, which meant that rather than having a set of three usable rings, I've really only got one to use.
A good set to find which one suits you if you are not sure what size you need, but don't expect to be able to use them all.
Overall rating 7/10
– BarginHunta
---
Where To Buy
Thanks to Pleasure Panel reviewer BarginHunta for this review of the Boners Liquid Silicone Wide Cock Ring Set.


The Boners Liquid Silicone Wide Cock Ring Set was sent free of charge, in exchange for a fair and honest review by the Pleasure Panel, by Bondara. Thank you! 🙂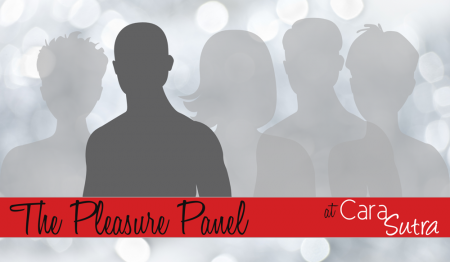 Contains affiliate links