Boners Liquid Silicone Open Cock Sling Review
Boners Liquid Silicone Open Cock Sling review by BarginHunta
Since I discovered cock slings I've grown particularly fond of them.
Whether it is one you can comfortably wear all day, or one that you can only wear for a limited period I find them all intriguing. Presenting better than a cock ring alone, and providing a more secure fit; what's not to like?
So where would the Boners Open Cock Sling fall in the spectrum?
Packaging
The Boners Open Cock Sling is packaged in an innovative cylindrical cardboard tube that certainly differentiates it from the usual rectangular boxes and makes it stand out.
The tube has the product name on the front along with an image of the Boners Open Cock Sling, and has an overall design using simple grey/black with white and blue highlights:
The tube gives some sales blurb, as well as specifying the material colour as "Dark Grey" and stating it is phthalates-free.
Interestingly the material is described as "Liquid Silicone"… this would seem to be a strange thing for a cock sling to be made from, as as far as I'm concerned liquid silicone would tend to be… well… liquid!
The tube itself is quite well fitting, and the two halves fit firmly together, meaning that the Boners Open Cock Sling can be stored in the tube when not in use.
Initial Thoughts
Inside the tube the Boners Open Cock Sling is packaged inside a sealed plastic bag, which reassures you that the entire pack is hygienically sealed when you receive it.
The Boners Open Cock Sling itself is (thankfully!) not liquid silicone, but is certainly a very soft squishy silicone. When I initially unpacked it, it really did smell and was incredibly sticky; to the extent that I really didn't want to put it anywhere near me, holding it in my hand was bad enough!
It also sticks to, and picks up, EVERY little piece of dust and dirt it can find.
Just from unpacking I found lots of fibres stuck to it that I can only think came from the cardboard of the tube.
One of the first things that I did with the Boners Open Cock Sling therefore was to give it damn good wash!
After a thorough wash I am pleased to say that most of the smell had gone, and the silicone was no longer sticky – it does make me wonder why Boners would supply it so sticky if a simple wash can stop it being so; I can only think that it perhaps removes a process and therefore some cost from the manufacturing.
Closer inspection of the Boners Open Cock Sling also reveals a very shabby surface finish. There are very obvious moulding marks, joins, over-spills, and silicone burrs on the product:
Although these don't adversely affect the Boners Open Cock Sling in any way, and you certainly wouldn't notice them when wearing it, they certainly do cheapen the look of it.
How It Feels
If you are not familiar with cock slings, then I would imagine that it could be quite a confusing item! This is particularly so as the Boners Open Cock Sling does not come with any instruction, or indication, as to how to wear it, and even the diagram on the side of the tube that gives the measurements is confusing.
As you may notice, only two of the sides of the "triangle" side view of the sling have measurements against them, 35mm (1.37″) diameter, and 40mm (1.57″) diameter.
Every cock sling I've used tend to have TWO sides of the "triangle" the same size and one larger, and the Boners Open Cock Sling is no different in this respect itself; but as far as the image on the packaging goes it looks like the measurements are against the wrong sides.
I wore the Boners Open Cock Sling the same as I have worn others (which thankfully came with instructions, so either I've worn them all wrong, or all right!).
I start with the triangle positioned with one of the smaller openings at the bottom, and therefore a larger and the other smaller opening on the upper diagonal faces.
You can then insert your penis in through the larger opening and out through the opposite smaller opening. Your balls too then go through the larger opening, but then down through the bottom facing smaller opening.
Although perhaps a little fiddly to put on the first time the Boners Open Cock Sling is incredibly stretchy and therefore once you are familiar with "what goes where" it is very easy to put on.
Equally the 'bands' of the Boners Open Cock Sling are wide as well as being this incredibly soft silicone material, so I found it very comfortable to wear, even for longer periods.
Wearing during sex is no problem either; although the bands are wide the whole Boners Open Cock Sling sits far enough down your penis that there really is no chance of it interfering. Condoms will sit comfortably either against, or under the ring that is around the shaft of your penis, whichever is your preference.
Summary
Overall the Boners Open Cock Sling is a really comfortable, well fitting, and easy to put on cock sling, it really does have a lot going for it.
Unfortunately it is really let down by what seems like overall quality control and corner cutting. From the excessively smelly and sticky state it arrives in, to the bad surface finish and seam lines on it, they all serve to cheapen the look and feel of the Boners Open Cock Sling.
Unfortunately I've also noticed that after only wearing the sling a few times it has started to split & separate around the circular moulding mark on the image below (the image is before it started to split!).
Based on this I don't think I will get much use from it, which is a shame as otherwise it is a cock sling I would certainly choose to wear again in future, despite the surface issues.
In my opinion certainly not up to the standard that I would expect for £18.99, nor to the quality that other Boners items seem to have set as a precedent; a real shame.
Overall rating 5/10
– BarginHunta
---
Where To Buy
Thanks to Pleasure Panel reviewer BarginHunta for this review of the Boners Liquid Silicone Open Cock Sling.


The Boners Liquid Silicone Open Cock Sling was sent free of charge, in exchange for a fair and honest review by the Pleasure Panel, by Bondara. Thank you! 🙂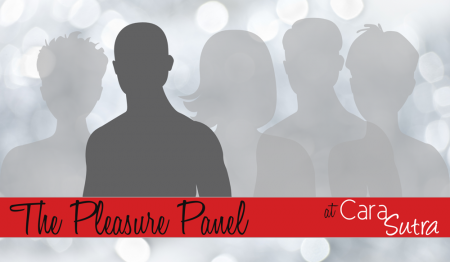 Contains affiliate links