Bondara Black Collar and Leash Review
By Pleasure Panel reviewer Bondagegod1
Are you looking to bring some bondage play into your sex life? Not sure where to begin? The Bondara Black Collar and Leash would be a suitable place to begin this adventure. As the collar and leash does have a beginners feel to the item, that doesn't allow you to feel overwhelmed at the thought of using the item, while still having a dominant edge to the product.
Packaging
The packaging is a simple clear plastic bag which is all that is required. We have disposed of the bag and stored the Bondara Black Collar and Leash with our other bondage items.
Collar Measurements
The collar is made of a strong black fabric which has a 2" width and is a total of 18" in length. Positioned through the centre of the fabric is a smooth PVC strip which does give a smart appearance to the collar.
To secure the collar in position there is a velcro strip which is easy to secure but equally easy to realise if you needed a quick escape out of the collar. In the centre of the collar is a central D ring, to which the fabric leash is attached via a metal clip. The leash is a total of 44″ in length; the wrist loop is a suitable length at 6″ long. This allows you to have the choice to let your submissive walk/crawl play.
There is the possibility to only wear the collar by itself as the leash is removable.
The Look & Feel
My wife and I do own a several bondage items; this is our first collar and leash. I wasn't sure what to expect from wearing the collar. Surprisingly the collar felt really natural to wear and it did feel like we had been using a collar and leash for years.
I believe this is for multiple reasons including the quick & secure fastening the Velcro allows. The impressive feel of the inner material as it feels smooth on your neck without and rough parts digging in.
The collar does immediately create a dominated look to the appearance of the wearer, while allowing you to feel restricted around your neck. There is a tight fit to the collar, but you remain safe as it fits around your neck without being dangerously tight.
During Use
During our uses with this fabulous bondage item our favourite act is for myself to be in the crawl position as this creates a rewarding session for both of us. As my wife enjoys the control that it brings during play, if there is any disobedience from myself then all it takes is one quick pull of the leash to get me back under control. The position for me personally did fulfil some of my kinks. This is because I am then in the right position for some humiliating games to take place and in particular I was left exposed to receive a suitable spanking.
I genuinely do love the feel the Bondara Black Collar and Leash has brought to our bondage session. It's sexy; it's kinky and is an ideal bondage item for beginners, with its non-intimidating feel to the collar. It will allow you to relax and enjoy adding bondage play to your bedroom fun.
In Conclusion
Thank you to the Pleasure Panel for selecting me to test the item in exchange for an honest review. This in no way influences my opinions, which are my own. The Bondara Black Collar and Leash is available from Bondara for a sale price of £9.99.
I can't fault the Bondara Black Collar and Leash in any manner and will give it a 10/10. It is a wonderful item and has become a vital part of our bondage collection already. The set will easily be used regularly in our bedroom. It is a perfect beginner's item that will put you at ease bringing bondage into your bedroom
– Bondagegod1
---
Where To Buy
Thanks to Pleasure Panel reviewer Bondagegod1 for this review of the Bondara Black Collar and Leash. You can buy it here at Bondara for £9.99.
This product was sent free of charge, in exchange for a fair and honest review by the Pleasure Panel, by Bondara. Thank you! 🙂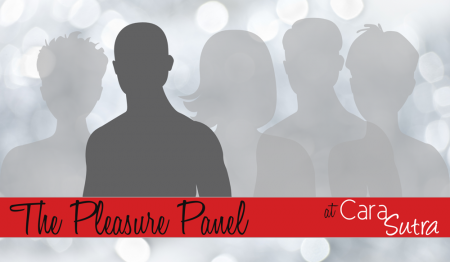 This review contains affiliate links.