Body Adventure Erotic Dice Game for Couples Review
I'm always open to trying new things in the bedroom, and one of the things I have been very interested in trying, is playing more games. So not only do they help create a new element of fun, but also you get to learn more about your partner and hell, they make for one heck of a foreplay session! Sadly, these Body Adventure Erotic Dice Game for Couples (available here online) didn't quite live up to everything I was hoping for – but there is still something good to be said about them – so don't give up on me just yet.
The Body Adventure Erotic Dice Game for Couples arrives in very simple packaging, which is easy to get into. You get 6 dice in total – 2 blue body part dice, 2 red 'action' dice and 2 green 'location' dice. The simple idea is that each person has 1 of each colour. You simply roll the dice (either individually or together, your choice) and then you must do what it says, where it says. On paper, this does sound like a really fun idea. In practice, it's not always the case.
The dice from the Body Adventure Erotic Dice Game for Couples contain various actions, such as 'kiss', 'lick', and 'suck' etc. – the usual suspects. Body parts are fairly 'varied' again, with the usual erogenous zones, as well as the blatant 'cock' and 'pussy' (which in a male/male couple raises nothing but giggles and slight frustration that couples games are still so heavily focused on a particular ideal of what a couple is). The locations were what caused the most hilarity. 'Carpet', 'Pantry', 'Laundry'. Laundry? Is this something I missing? Is a Laundry room now a common room in every house? Or does it want us to get nasty on top of a pile of dirty clothes?
For the most part, the combinations of actions and body parts was fairly arousing, with the occasional 'funny' action being rolled (like 'Suck Belly' or 'Flick Armpit' etc.). It's just; well the location dice is just annoying. Each turn, having to get up and go to a different part of the house – and when there are 2 flights of stairs involved… Also, traipsing through a cold wet garden to get to the garage is also not my idea of fun. Also, I don't have a pantry, and I'm afraid my larder is just not big enough to accommodate any sort of hanky-panky. Sadly.
If you want to enjoy the Body Adventure Erotic Dice Game for Couples, I would 'amend' the 'rules' slightly, so that perhaps each couple takes a single red and blue dice, and then you roll a green dice to decide on a singular location – then go play the game there. Then perhaps each time you play, again, roll the dice and go for a different place each time. Having to move around every time you roll is just silly and actually takes away the romance/sexy factor. At least it did, here.
Personally, I think the Body Adventure Erotic Dice Game for Couples would benefit from without the location dice, however for a fiver, you can still have a lot of fun – but you may just need to get creative with some of the suggestions.
Score: 5 out of 10
– The Big Gay Review
---
Thanks to Pleasure Panel reviewer The Big Gay Review for this review of the Body Adventure Erotic Dice Game for Couples (currently priced at £5.99)
This sex game was sent free of charge, in exchange for a fair and honest review by the Pleasure Panel.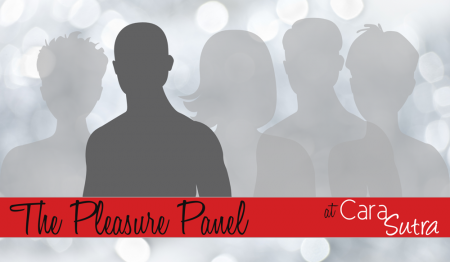 Contains affiliate links