Barenaturals Paradise Island Candle Review
By Pleasure Panel reviewer Crimescene
I have to admit I was a little bit flummoxed as to why this item popped up for review on the Pleasure Panel. At first I thought the Barenaturals Paradise Island Candle must be a massage candle but I saw nothing on the website saying so and evidently, it was not. Regardless, I was happy to volunteer to review it as I am known for my love of candles and incense.
As always, Cara packaged the item discreetly and in this instance, safely. It arrived wrapped in some hardcore bubble wrap which was much appreciated.
First Impressions
The Barenaturals Paradise Island Candle is contained within a glass jar with a screw top metal lid. Similar to a jam jar, just a different shape. There is a sticker on the lid with the brand's logo and the same on the front of the jar, along with the candle name 'Paradise Island'. The bottom of the jar contains the usual safety information.
On unscrewing the lid of the Barenaturals Paradise Island Candle I was a bit confused. The metal disc had either come unattached to the threaded metal part, or it was never soldered together. I didn't even know metal screw top lids were made in two parts!
Scent
It was a bit fiddly but I eventually managed to prise off the metal disc that had stuck itself to the top of the jar. Immediately I was hit with a scent of 'Paradise Island'. It was exactly what I had imagined and despite pondering for some time over this, I still cannot explain the scent. It was very unique and I almost got a hint of coconut or shea butter.
A quick look on the website tells me I'm not far off. The website says, 'and let this candle escape you to a place where sea breezes are infused with bergamot, bright orange and rich ambers, exotic coconut & many other wondrous fruits of nature.' I can definitely see why Barenaturals chose the name 'Paradise Island'. It's spot on.
Material & Burn Time
The Barenaturals Paradise Island Candle is completely vegan and made with natural plant wax (exactly why I chose it!). It claims to have 'feel good factor+++', be 'world friendly' and every time you purchase a candle, the company plant a tree in a place of need.
The candle wax is GMO-free soy wax and large candles have a burn time of 90-120 hours. Small/medium candles (I'm not sure which sizes they do out of these two as the website refers to both as the same) have a burn time of 40-60 hours. I have the small/medium size which is more than enough for me. It's recommended you don't burn the candle for longer than three hours yet burn it for two hours on the first light. This is so the wax melts evenly. You should also trim the wick between uses or when it is longer than 5mm.
Barenaturals are clearly a very ethical company who are trying to tackle deforestation. Their candles are vegan and I wholeheartedly agree with their principles (why wouldn't you?).
Value For Money
I would never normally pay so much for a candle. Large candles are £23.99 and small/medium are £18.99. It's a lot of money but it makes sense when you realise they plant a tree per purchase and are actively trying to better the world for animals and humans alike. Still, I would be disappointed if I had paid so much for mine and the lid had arrived like it did. It doesn't affect the candle's use but it's a lot of money to pay for such a simple item that isn't up to standard.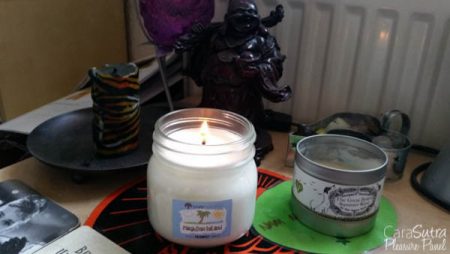 That being said, I give the Barenaturals Paradise Island Candle 8/10.
– Crimescene
---
Where To Buy
Thanks to Pleasure Panel reviewer Crimescene for this review of the Barenaturals Paradise Island Candle. You can buy yours here.
The Barenaturals Paradise Island Candle was sent free of charge, in exchange for a fair and honest review by the Pleasure Panel, by Barenaturals. Thank you! 🙂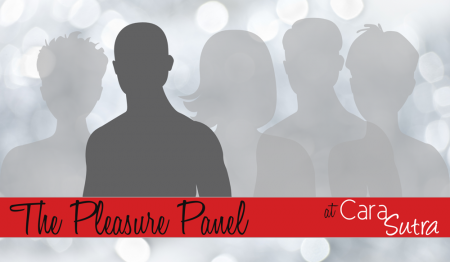 This review contains affiliate links.