BareDerma Supervagina Kit Intimate Care Products Review
By Pleasure Panel reviewer Rattigan
I was excited when I saw Cara post about acquiring her own BareDerma Supervagina Kit of Intimate Care Products. Having not shaved for six months, I thought a pussy pamper was definitely on the cards. My luck was in when the BareDerma Supervagina Kit came up on the Pleasure Panel and I was selected to review it. I was looking forward to discovering whether this would give me some relief from ingrown hairs and shaving rash.
The BareDerma Supervagina Kit arrived promptly and safely. It was discreetly packaged and initially I pondered whether this was a product I felt confident leaving on the side of the bathtub. Deciding to go for it, two of the products have been sat out on display for several days now and no-one else in the house has said a word.
This intimate care products kit comes in a plastic waterproof bag which can be zipped open and closed. A cardboard sleeve provides all the necessary information about the various products inside.
The products included in the BareDerma Supervagina Kit are: a Natural Purifying Cleanser, a Bump Free Scrub (although there is a misprint, so it says 'bumb' which amused me greatly), a Perfect Calming Mask and a Resurfacing Lightening Cream. Pretty much all your vagina could want! BareDerma claims the entire kit to be pH balanced and safe to use during pregnancy. It contains no artificial colours or fragrance and only natural, nutrient rich formulas. It is ideal for use after or before waxing or shaving the bikini area. Most importantly for me, BareDerma are against animal testing and state this on the bottom of the packaging.
The BareDerma Supervagina Kit claims its products:
Maximise hydration and reduce hyper pigmentation.
Enrich ageing skin tissue with natural clay and essential oils.
Encourage circulation, support cell renewal and elasticity.
Help prevent ingrown hairs and smooth out intimate skin.
But would it really live up to my high expectations?
Natural Purifying Cleanser:
The Natural Purifying Cleanser is a clear, thick liquid that lasts ages. Only a tiny amount is required. It foams up slightly after application (I rub it in gently then rinse). It comes in a 30ml pump bottle that looks very stylish, perhaps resembling a posh facial serum. I haven't noticed any scent but it does contain organic geranium and aloe vera.
Bump Free Scrub:
The Bump Free Scrub is a beautiful orange colour containing poppy seeds and crushed olive stone. That may sound quite abrasive but I can assure it is not. The scrub is contained within a plastic screw-top 50ml jar. It smells absolutely wonderful and is very gentle on the intimate area. You are supposed to rub it in for two-five minutes but who has the patience to do it for that long? Either way, the massage is supposed to encourage blood flow within the area.
Perfecting Calming Mask:
This is my first encounter with a 'facemask' for your vagina. It sounded good but I soon realised how awkward it would be when it was recommended to leave it on for twenty minutes. I ended up sitting on the loo with my legs apart to try and let the mask dry but my thighs still managed to touch the mask and get in a bit of a mess. Unless you are going to lie on your bed with your legs spread for twenty minutes, it is going to be a bit messy.
That said, this isn't your typical drying mask. It's quite hydrating and smells lovely which makes up for the mess. It contains kaolin and bentonite clays but as I have said, the clay is not drying at all. It does, however, provide a lovely smooth texture. The Perfecting Calming Mask comes in a 50ml plastic screw-top jar just like the Bump Free Scrub does.
Resurfacing Lightening Cream:
I was a bit wary about using a lightening cream, especially somewhere so intimate. I decided to take one for the team and just go for it. I have been using it daily and I am pleased to say I have had no awful reaction to it. You are directed to use it morning and night every day. It is a very light cream and smells pleasant, containing white mulberry extract and coconut oils. I haven't noticed any lightening of the skin but I am extremely pale and did not expect to notice any difference because of this. The cream comes in a posh 15ml pump bottle, just like the cleanser.
I have been pretty over the moon with my BareDerma Supervagina Kit. The products smell incredible, are not tested on animals and haven't given me thrush or brought me out in a rash. My vagina has been left feeling nourished and has received the most love it has had since 2018 started. That being said, I will be knocking a point off for the amount of time you are supposed to leave the Perfecting Calming Mask on. Twenty minutes is a long time to leave a mask on down there and it is quite awkward to do so. Therefore I give the BareDerma Supervagina Kit 9/10.
The BareDerma Supervagina Kit is available from the BareDerma website for £29.99.
– Rattigan
---
Where To Buy
Thanks to Pleasure Panel reviewer Rattigan for this review of the BareDerma Supervagina Kit Intimate Care Products.


The BareDerma Supervagina Kit Intimate Care Products was sent free of charge, in exchange for a fair and honest review by the Pleasure Panel, by BareDerma.com. Thank you! 🙂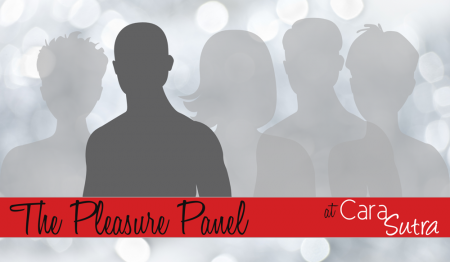 Unaffiliated