Ann Summers Sensations Feel The G-Spot Rampant Rabbit Vibrator Review
By Pleasure Panel reviewer Nat and Tom
When I took a second look through the list of available vibrators in May's bonus round, I noticed the Ann Summers Sensations Feel The G-Spot Rampant Rabbit Vibrator (from annsummers.com). I found myself drawn to its gorgeous blue colouring and the come-hither motion mentioned in its product description sold me. It looked like it could be a potentially good fit for me, so I was very pleased when I was assigned it for review.
The only thing I was a little nervous about was the ears. I generally prefer full clitoral arms rather than split ears, but there have been a couple of exceptions. I hoped this would be one of those exceptions, and to my surprise, it was.
Packaging
The Ann Summers Sensations Feel The G-Spot Rampant Rabbit Vibrator arrived quickly and the presentation was nice enough. It comes in a silvery-grey cardboard sleeve with a glossy product shot on the front. The back reads a basic description and some key information regarding batteries and cleaning. Underneath the sleeve is a blue box which is plain aside from the Ann Summers logo, and this houses the rabbit. It's placed in protecting casing to keep it safe and it stops the included information leaflet from getting lost or falling out of the box.
Material & Size
The Ann Summers Sensations Feel The G-Spot Rampant Rabbit Vibrator is made from hypoallergenic, luxurious feeling silicone that is completely body safe. It feels gorgeous to the touch and has that silky, velvet-like finish that I adore. It's not quite as soft as the Ann Summers Rampant Rabbit The Aqua One that I also reviewed this month, but the drag is still fairly minimal. I would recommend giving the ears and shaft a good coating of slick water-based lubricant before use, although I personally didn't need a whole lot. It has pretty average, manageable measurements so it's perfect for those of us with some sex toy experience. It has roughly 4.75 inches of insertable length and around 4.5 inches of girth at the widest point.
Powering Up
This is a battery operated vibrator, as most of Ann Summers rabbits are, and often these aren't completely waterproof. I'm a little confused as to whether this particular one is or isn't as it says nothing about it on the packaging other than to clean with wipes. The website however, says that this can be used for waterproof play, then contradicts itself by listing it as splash proof. I don't tend to trust splashproof toys around water so I've just been using wipes as directed. If I was going to rinse it I'd stay well away from the battery compartment and ensure it was in place firmly first.
Turn the base to the left and remove, then insert the three AAA's as directed in the information leaflet and place the base back on. It needs to be turned back to the right so that the line down the middle lines up with the arrow. It can be a little stiff at times which is frustrating, but it does seem to be getting looser with regular opening and closing.
Operation
To control the Ann Summers Sensations Feel The G-Spot Rampant Rabbit Vibrator, press the power (bottom) button on the control panel down for a couple of seconds and then start the vibrations on the internal and external arms. The internal arm is controlled via the top button and the external via the central. You just press and tap to cycle through the various functions. To turn off, press and hold the power button again.
Settings
So the clitoral arm has three speeds and four patterns, whilst the internal arm has just the four speeds. The settings on the clitoral arm go from low to high and the internal arm goes from slow and gentle to fast and furious. I usually stick to the constant speeds and this was no different. The patterns aren't really my thing. I liked that the low setting had a bit of a rumble to it but I could have done with the same depth on the higher settings. If this vibrator had been rechargeable then I think that would have been a real possibility and there may have also been chance for a bit of a power increase.
During Use
The Ann Summers Sensations Feel The G-Spot Rampant Rabbit Vibrator has a decent amount of power considering the source, but it takes me longer to orgasm with this than it does with some of my other rabbits. I'd estimate needing around twenty minutes for this to work some magic on me and the outcome isn't the most intense that I've experienced. It feels good, sure, but I have felt better. If it had continued with the rumbles or had the power increase mentioned above then I think I would have felt quite strongly about this rabbit, but as it stands, it's pretty standard and doesn't really leave me begging for more.
Clit Stim
When I inserted the shaft for the first time, I was pleased to see that the clitoral arm was placed in a suitable position in my body. It's well-known that not every rabbit can suit every vulva, but with a little assistance this one works for me. It's not perfect, but I can make the separated ears surround my clitoris if I angle the toy in a certain way. I do have to keep my hand on it for the ears to remain in place and provide the pressure that I need, but it's possible for me to orgasm if I leave them nestling there for a while. The clitoral arm syncs with the internal arm rather well and my orgasms have all been a mix of clit and g-spot stimulation, rather than just one or the other.
The Shaft
One thing that I noticed about the shafts movement is that it can easily be halted. If you're someone who tightens around insertable toys or clenches to get a fuller feeling, you should be aware that you can't do that with this rabbit. The shaft will tighten with you, which pretty much stops all movement and sound that it emits. You have to be as relaxed as possible for this vibrator to work properly. Any signs of clenching can take you from the brink of orgasm back to step one.
It's somewhat frustrating as I like to feel my toys, rather than just acknowledge their existence in my body, but I will admit that the movement feels good. I've always said that the come hither motion was my preferred technique when being fingered and if I could do it with my own I totally would. Thankfully, now I can. It's just with a silicone shaft instead of a finger or two.
Conclusion
I feel that the curved tip grazes against my g-spot beautifully, whilst the movement in the shaft caresses the internal walls and provides maximum stimulation to the most sensitive inner spots. The tip does have a bit of squish to it, but the shaft is rigid enough for me to get the level of pressure I crave. When this come hither motion is combined with the high intensity vibrations of the clitoral arm I can definitely have a good time.
I would prefer slightly longer ears so I don't have to hold them in place during use, but the overall functionality and shape seems to work for me.
The only other downside to the Ann Summers Sensations Feel The G-Spot Rampant Rabbit is the noise. It has a quiet clitoral arm, but the movement in the shaft makes a lot of noise. It's not the loudest that I've ever encountered, but I couldn't recommend it to those who require discretion.
7/10
– Nat and Tom
---
Where To Buy
Thanks to Pleasure Panel reviewer Nat and Tom for this review of the Ann Summers Sensations Feel The G-Spot Rampant Rabbit Vibrator.
You can buy it from Ann Summers for £35.
This Ann Summers sex toy has product code 76386.
This product was sent free of charge, in exchange for a fair and honest review by the Pleasure Panel, by Ann Summers. Thank you! 🙂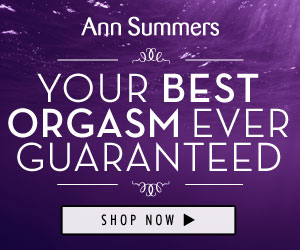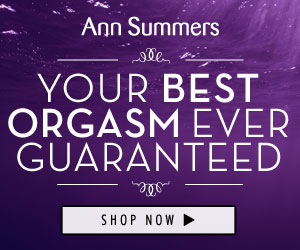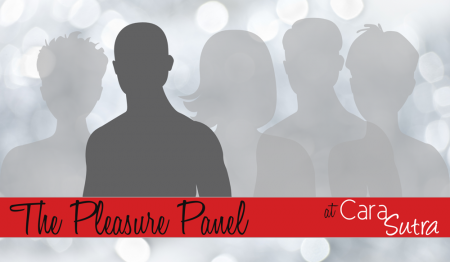 This review contains affiliate links.