Ann Summers Rampant Rabbit The Silicone Neon One Review
By Pleasure Panel reviewer Supercutesecret
I was very kindly sent the Ann Summers Rampant Rabbit The Silicone Neon One to review by Cara for her Pleasure Panel. Ann Summers became famous for their rabbit vibrators, and as such have a whole range of so-called "Rampant Rabbits" on the market. I got to try out this particular offering called the "Silicone Neon One".
Packaging
The packaging the Ann Summers Rampant Rabbit The Silicone Neon One comes in is very minimal, just a black box with a picture of the rabbit vibrator on the front. All that is included inside is the vibrator and a small instruction booklet. Since this is battery-operated, there is no need for any additional charging cables or anything of that sort.
First Impressions
I opened the Ann Summers Rampant Rabbit The Silicone Neon One up and my immediate first thought was "wow that's big". Although this measures in at 5 inches of insertable length, it looks so much bigger in your hand, since the whole toy itself measures about 8 inches. Since this toy was marketed as being for people who want larger-sized sex toys, this totally makes sense.
I took this beast of a rabbit into my hands to have a further scrutinise. It is indeed made of silicone, but of the draggy variety, not the super-smooth type. It is also very flexible, other than the motors inside obviously. As you can see on the photos, this is a super bright neon pink, so if you are averse to this colour, you might wish to avoid this toy!
Powering Up
When I finally got around to use the Ann Summers Rampant Rabbit The Silicone Neon One, I must admit I was being a bit of an idiot. The base has a twist-off plastic cap, which houses the battery compartment inside. It took me a good 10 minutes to twist the cap off. I thought I was doing it wrong and was seriously starting to panic that I wouldn't be able to make this toy work!
Eventually, after much twisting, I finally got it off (after concluding I have the strength of a newborn kitten) and could insert some batteries. Since this first time, I have never had anywhere near as much of a problem unscrewing it, so I guess it might just be stiff the first time. I inserted the three AA batteries it requires (not included) and was good to get started.
Operation
To fire the Ann Summers Rampant Rabbit The Silicone Neon One into action, you just press the ON button on the control pad. This doesn't make the toy actually start vibrating – for that, you have to press the up/down arrows to make the shaft vibrate and rotate, and press the squiggle button to make the rabbit ears vibrate. The buttons press super easily.
During Use
Now we can finally move onto the important bit: how this feels during use! Firstly, I lubed up the shaft before insertion, due to the large size and also the draggy silicone (trying to insert silicone of this type with no lubrication involved… cringe). Straight away this thing felt filling. At first, I couldn't insert the Ann Summers Rampant Rabbit The Silicone Neon One inside me all the way, I had to wait for it to gradually insert further inside me as my body became more turned on and used to it. With this filling me up, I turned on the vibrations.
Rotation
The shaft vibrations started up and the toy started rotating. The issue I find with rotating toys is that if you don't keep hold of it tightly, it won't actually rotate inside you and instead will rotate the part that is outside of your body. This was true in this instance, so I had to hold onto the base with two hands to ensure my inside walls were getting the rotational massage correctly. I will admit, the rotation does feel pretty great inside me. It legitimately stimulates my G-spot and I can feel the blood-flow building up inside of me.
I actually managed to orgasm pretty quickly just with this rotation and with the clitoral ears switched off. I feel like some of this might be to do with the shape of the shaft, since, as you can see on the photos, the head curves up slightly. You can also see that there are some wave-like textures on the shaft's surface, however I couldn't really feel these in use, so are more decorative than functional.
Vibrations
The actual vibrations for both motors are pleasantly surprising! These are powerful from the first setting and actually have a good level of rumble to them, although I do admit on the highest settings it does start getting buzzy. For the shaft, there are three constant speeds and for the ears there are three constant speeds and four patterns. I'm a big fan of the shaft vibrations, they provide the best level of internal stimulation without being irritating – I feel like they are neither uselessly weak, nor overbearingly powerful. If internal stimulation is your thing, these fabulous vibrations combined with the rotation may be just for you!
Clit Stim
The clitoral vibrations I do find buzzier than the shaft ones. The third speed gets numbing and too buzzy very quickly and the patterns do nothing for me, as they also do for most people it seems when it comes to vibrators. I find the rabbit ears to be a bit stabby and pokey and I just feel uncomfortable with them directly sticking up around my clitoris, though this isn't an observation reserved just for this particular toy.
My preferred way of making the ears work (a technique I employ often with rabbit vibrators) is to curl them into my vulva around my clitoris and I find this makes the overall feeling softer and hurt less – the vibrations feel deeper and less buzzy that way to me also.
Climaxing
The first two speeds are what work for me, but even then I can't seem to have endless orgasms with them. Don't get me wrong, this vibrator has indeed made me orgasm without massive effort more than once. But after only one orgasm from the rabbit ears, my clitoris felt a little numb and wasn't registering the vibrations as strongly. I didn't really have this problem with the internal vibrations, but the clitoral vibrations don't take too long before they reach the numbing stage.
Even when I did have orgasms with the Ann Summers Rampant Rabbit The Silicone Neon One, I don't know why, but they just weren't as long and strong and satisfying as orgasms I have with many other toys. I wish I could pinpoint why but I just don't know. I was aware I had an orgasm, it was nice for like 2 seconds, but then it was over almost instantly and I didn't get the same euphoric rush and tight clenching I'm used to after a really good orgasm.
Noise Levels
Major credit I will give to these vibrations though for their sound level. Too many times have I seen a product described as being "quiet" and then it comes and is still rather obviously loud. Ann Summers indeed described it this way, but y'know what, they actually have delivered. Okay, so the highest setting is perhaps a tad loud, but honestly the noise to power ratio here is pretty awesome and I am very pleasantly surprised, since I always ignore the claims of "quiet" right from the get-go.
In Conclusion
So, to round up all my thoughts: this is a good toy. Not amazing, but far from bad. In fact, looking at the individual elements of vibrations, noise, material, this should be very, very good. But I can't ignore my body's response to this toy, since that is the whole point of even owning a sex toy – your own sexual pleasure! The orgasms the Ann Summers Rampant Rabbit The Silicone Neon One gives me are just "okay". And the orgasms I wish to have are not of the "okay" variety.
Whilst this will not become my favourite toy, I do like it and would definitely still recommend it. The Ann Summers Rampant Rabbit The Silicone Neon One would be great for people who are looking for a long and girthy rabbit vibrator to fill them up (large and thick rabbit vibrators are actually surprisingly hard to come by), and especially for those of you who have a particular liking for internal/G-spot stimulation, since the rotating head was my favourite part of this toy.
The Ann Summers Rampant Rabbit The Silicone Neon One is also a solid option if you're looking for an especially quiet rabbit, as the noise to power ratio here is one of the best I've seen in a long while.
Overall Rating: 7/10
– Supercutesecret
---
Where To Buy
Thanks to Pleasure Panel reviewer Supercutesecret for this review of the Ann Summers Rampant Rabbit The Silicone Neon One. You can buy it from Ann Summers at the current sale price of £42.
This Ann Summers sex toy has product code 37204.
This product was sent free of charge, in exchange for a fair and honest review by the Pleasure Panel, by Ann Summers. Thank you! 🙂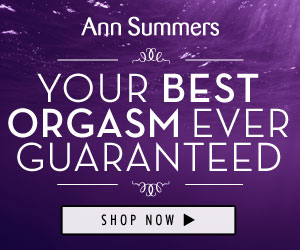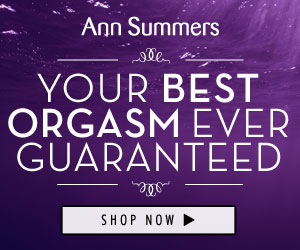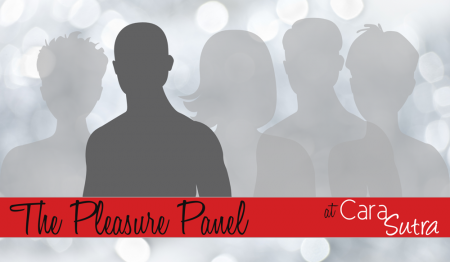 This review contains affiliate links.