Ann Summers Rampant Rabbit The Metal One Review
By Pleasure Panel reviewer Jezebella
Ann Summers Rampant Rabbit The Metal One review: I am a big fan of firm heavy dildos made of metal or glass. They allow me to deliver firm G-spot pressure that I need in order to orgasm from G-spot stimulation alone. In fact, they work a lot better for me than vibrating G-spot vibes that tend to be softer, lighter and more flexible than metal or glass. I also love clitoral stimulation. Often I will expertly wield a solid metal dildo and a clitoral vibe simultaneously to bring me to orgasm.
The Ann Summers Rampant Rabbit The Metal One seems to be the ideal rabbit for me. It has a rigid metal (aluminium) shaft and flexible silicone bunny ears for clitoral stimulation. This unique design had me interested and ready to fall in love. It comes in a simple black Ann Summers box with the toy safely nestled in a plastic mould. The box has some simple specs and operating instructions, as does the small information booklet that is inside. The box is stylish but nothing particularly special.
Ann Summers Rampant Rabbit The Metal One is on the petite side. Its metal shaft has an insertable length of 11cm (4 and 1/2 inches) and a circumference of 10cm (4 inches) at its widest part. The widest part of the shaft is at its base. The head is a little bulbous (8cm / 3inches) with a narrow neck which gradually increases in girth to the base.
These dimensions create a wave like effect and although the head tapers slightly forward I wouldn't say this toy has a defined hook shape that you often see in G-spot toys. The bunny ears are more standard. They are about 5cm (2inches) long and fairly flexible, being made of silicone. There are two flexible bunny ears and a pronounced nose for clitoral stimulation.
The aluminium shaft of the Ann Summers Rampant Rabbit the Metal One is smooth and shiny and feels really nice to the touch. It doesn't have a strong metallic smell like some toys I have tried, and the box states it is nickel free. When I tap it I am pleased to find it is completely rigid; exactly what I was hoping for. The metal shaft is joined seamlessly to the silicone base.
The silicone kind of lets the toy down a little. It is the kind of silicone that is really rubbery and creates a lot of drag. It also has several pronounced seams running through it; all the way down the front and back and along each bunny ear. The ears are a little rough around the edges because of this. For me, this is a problem because it makes the ears more stabby, especially when the silicone causes a lot of friction.
The base of the Ann Summers Rampant Rabbit the Metal One has a large loop. This is a nice design because you can easily hold on to it while you're playing with the toy and it makes twisting it off easier. You need to twist it off and insert 2 AAA batteries into the battery compartment and then twist it back on again before you get started. Ann Summers do not include batteries with the rabbit so make sure you pick them up when you order one.
The Ann Summers Rampant Rabbit the Metal One has a single control button at the base of the toy under the clitoral bunny ears. To get started all you need to do is click it on. The bunny ears will begin vibrating at the lowest constant speed and a little light will light up just above the button. Click it again and it will vibrate faster (setting two) and faster again (setting 3).
Setting four is a a slow ramp up from minimum to maximum speed than a sudden drop to minimum again. Five is a pulse and six is a faster pulse. Setting seven is two quick pulses followed by one slower one.
Clicking the button past setting seven will take you back around to setting one, the slowest constant speed.
To turn it off you hold the button down for a few seconds. It's important to note that only the silicone bunny ears vibrate. Although some of the vibrations do weakly transfer to the shaft, the shaft is made of solid metal and is not intended to vibrate. If you are after strong (or any) internal vibrations the Ann Summers Rampant Rabbit the Metal One is not the toy for you.
The first time I used the Ann Summers Rampant Rabbit the Metal One it took a bit of trial and error to get the water based lube just right. The shaft, being smooth aluminium and fairly slim needs very little lube to be comfortably inserted into my vagina. The ears, however, being fairly stabby and draggy silicone, need a hell of a lot to be comfortable. They physically hurt me the first time I turned it on to the lowest setting, despite being lubed up. A lot of thick water based lube was needed, and even then I had to reapply half way through because they started hurting again.
I think part of the problem is the vibrations in the ears are very fast and buzzy, even on the lowest setting. They just don't feel particularly nice to me. It's more like an insect is angrily poking at my clit rather than flicking it towards joyous orgasm. I found I couldn't comfortably try out the other settings because going past the lowest constant speed was so irritating.
A second issue, which is common to all rabbit style vibrators, was getting it into a position where I could enjoy the metal shaft on my G-spot and the bunny ears felt good. The tricky part of this was that I like to masturbate using rabbits whilst lying on my back.
On the Ann Summers Rampant Rabbit the Metal One the shaft (being metal) is much heavier than the base, making it top heavy. This means gravity naturally pulls the rabbit downwards, towards the back wall of my vagina, when I want to direct it towards the front wall and my G-spot. I have to angle it upwards and hold it in place, which after a while makes my hand ache (I have weak arms). This task would be easier if the head had more girth or a more defined hook to seek out my G-spot.
Having said that I did enjoy the feeling of the cool metal inside me (you can easily warm or cool the toy using water, as it is fully waterproof) and the curve in the shaft did feel nice. My issue was mainly with the ears. I ended up ignoring the ears completely. I just stopped worrying about what part of my clit they were hitting, as long as there was enough lube there for them to be comfortable they didn't annoy me too much. In this way I was able to orgasm by focusing on applying G-spot pressure and angling the shaft in exactly the way I needed to to achieve orgasm. And orgasm I did! Success!
Clean up is easy because the Ann Summers Rampant Rabbit the Metal One is 100% waterproof when the battery compartment is closed properly. You can clean it in warm water and soap. However there is a dent where the metal shaft meets the silicone based that really gets full of crud, so it's important to pay particular attention to that area, and around the bunny ears.
Ann Summers do not include a storage bag with the Rampant Rabbit the Metal One, and it is a real dust magnet. They suggest you keep it back in the box but I'm not convinced that would keep it totally clean, or that the box would last very long. I would purchase a sex toy storage bag for it and wash it each time before you use it.
Overall, it's a bit of a mixed bag I'm afraid. I like the concept a lot more than the practice. It is a great idea, and perhaps with a higher quality motor, better silicone and less stabby ears it would be perfect. I love that I can temperature play with a rabbit and have the solid firm G-spot pressure I need. If you know you love fast buzzy flexible bunny ears on your clit, you may well really enjoy this toy. However, I just needed a bit more girth from the shaft and ears that are a little more gentle to really get on with this toy.
I'd like to thank Ann Summers and Cara Sutra for providing me with Ann Summers Rampant Rabbit the Metal One free of charge in exchange for an honest review. This in no way altered my opinion of the product.
5/10
– Jezebella
---
Where To Buy
Thanks to Pleasure Panel reviewer Jezebella for this review of the Ann Summers Rampant Rabbit The Metal One. You can buy it from Ann Summers for £50.
This Ann Summers sex toy has product code 59967.
This rabbit vibrator was sent free of charge, in exchange for a fair and honest review by the Pleasure Panel, by Ann Summers. Thank you! 🙂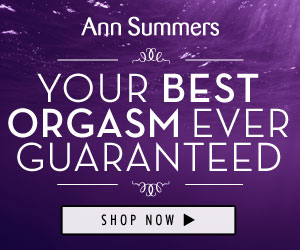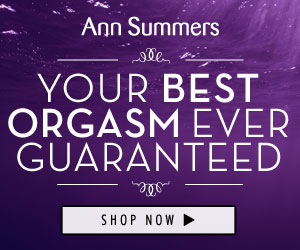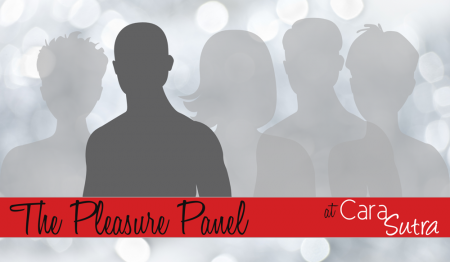 This review contains affiliate links.