Ann Summers Rampant Rabbit The Aqua One Review
By Pleasure Panel reviewer Nat and Tom
When I went through the list of available rabbit vibrators up for review during May, I was drawn to those that were not pink or purple. Not because I dislike those colours, but because the majority of my toy box is pink and I fancy a change every now and again. When I found out I'd been assigned the Ann Summers Rampant Rabbit The Aqua One from annsummers.com, I was pleased.
The colour of this vibrator is absolutely gorgeous and I was very intrigued by the curvature of the shaft. It looked promising. The only thing I wasn't too sure about was the ears. I've found that single ears, rather than split, have worked best for me in the past although there have been a couple of exceptions. I hoped this would be one of them.
Packaging
The package arrived quickly and I was happy with the presentation. The Ann Summers Rampant Rabbit The Aqua One comes in a black and aqua box with a product shot on the front. There's some key features listed on the side of the packaging and a description on the back. The box has a magnetic cover in the front that I thought was going to lead me to a viewing window, but it actually leads to another cover with some further information about the product inside. Opening that up, I found my Rampant Rabbit within some plastic casing and a glossy information leaflet.
Material & Size
Importantly, the Ann Summers Rampant Rabbit The Aqua One is completely body safe. It is made from hypoallergenic, luxurious silicone that feels gorgeous to the touch. It has a silky, velvety finish and is the type of silicone that has very little drag to it.
I still feel that giving the shaft and the ears a good coating of water-based lubricant is essential, although I personally didn't need much. I believe this is down to a combination of the material having minor drag and the slimline girth of the shaft (4 inches).
Another plus that this silicone has that I thought was worth mentioning is the lack of lint it attracts. Usually I put a silicone toy down on the bed for two seconds and come back to a string of cat hairs, but not this one. It's not totally free from fluff, but it's one of the best I've seen.
Powering Up
Now this is a battery operated vibrator and often these aren't completely waterproof, but this one is. You must make sure that the base is placed back on firmly to ensure it stays this way though. This makes clean-up easy as you can simply spray with antibacterial cleaner and rinse. To insert the batteries, turn the base to the left and remove. Place three AAA's in there as directed in the information leaflet and place the base back on. It needs to be turned back to the right so that the line down the middle lines up with the arrow. I had a bit of a struggle doing this as it's quite stiff. It does seem to be loosening up as time passes though.
Operation
Unlike a lot of other vibrators, this one has only one button. Everything the Ann Summers Rampant Rabbit The Aqua One does is controlled through that. Press once to turn the vibrations and tap to cycle through the five functions. You can either press and hold for a few seconds to turn off or scroll through all of the settings as it will turn itself off after the fifth setting. I did find this a little irritating as I'd prefer it to return back to the first function in case I'd accidentally gone past the setting that I wanted. It's not a huge complaint, but it is an annoyance that I'd rather wasn't there.
Settings
Out of the five functions, three are constant speeds. I think you could have guessed that they're low, medium and high. The other two functions are just pulsating patterns. Neither of these are much use to me as I prefer constant vibration, but they're not awful. Those who enjoy these type of settings would have fun with them, in my opinion. I stick to the constant speeds and generally use medium and high. I am a power queen so I tend to skip past the low setting on most occasions. It's better than I thought it would be as I was expecting tickle-like vibrations, but it's not enough for me.
During Use
I like the intensity on the highest setting and I feel that it gives off a good amount of power for a battery-operated vibrator. I'd always be open to more, but I think that's impossible outside of adding a fourth battery or making it rechargeable. I can orgasm with this setting if I'm given enough time, so I think it could be a good choice for those who need less power than I do. It wouldn't be the best choice for people who dislike buzzy vibrations. I am one of those people, but there are two types of buzzing, one I can't tolerate and one that I can, and this falls into the latter category. It doesn't have the high-pitched, clit-numbing type that I despise although it starts to get that point on setting number three.
Design
Now that we've discussed power, I'll get to the shape. This is the most important aspect of a rabbit and can be the deciding factor on whether it will work for you or not. Our bodies are all different and anatomy varies from one person to the next, meaning not every dual stimulator works for everybody. This is why rabbit vibrators can be some of the toughest toys to find.
I noted that the Ann Summers Rampant Rabbit The Aqua One had a great shaft, with only four inches of insertable length. This makes it a good choice for beginners or those who like shallow penetration/have an easy-to-locate g-spot. I don't need much length to hit that spot, so the internal arm was great for me.
Clit Stim
The external arm wasn't so great. I would describe my clitoris as being in close proximity to my vaginal opening and the ears were a little long for me. They reached over the clitoris and rested above it which basically rendered the external arm as useless. I could not get the vibrations to travel to areas of significance, despite experimenting with multiple angles and positions, so they were left to buzz around hopelessly against my vulva. I found this was off-putting and I couldn't enjoy the g-spot stimulation from the internal arm as a result.
Conclusion
Overall, I'd have to give the Ann Summers Rampant Rabbit The Aqua One a 5/10. If I had more distance between my clitoris and opening, I think I would have scored it higher.
I would have also preferred some rumble to the vibrations and a not-so-tough base, but I wouldn't rate this as a bad toy because of those things. It might not be the quietest, most powerful toy out there, but I think that it will be great for people with that distance I mentioned above who are looking for a smaller, waterproof vibrator. We are just not fully compatible and this is something I always consider to be a potential outcome with these sort of vibrators.
I loved the internal arm and if I could just keep that and use it as a g-spot vibrator, I totally would. The Ann Summers Rampant Rabbit The Aqua One is a gorgeously coloured, well-made, luxurious-feeling toy but it just didn't hit all the spots for me.
– Nat and Tom
---
Where To Buy
Thanks to Pleasure Panel reviewer Nat and Tom for this review of the Ann Summers Rampant Rabbit The Aqua One. You can buy it from Ann Summers for £30.
This Ann Summers sex toy has product code 73526.
This product was sent free of charge, in exchange for a fair and honest review by the Pleasure Panel, by Ann Summers. Thank you! 🙂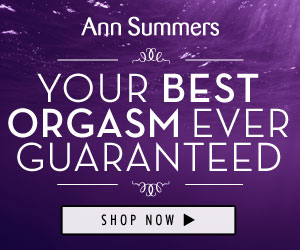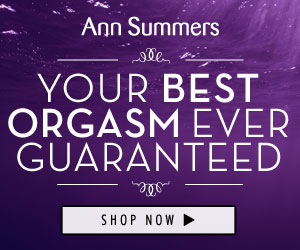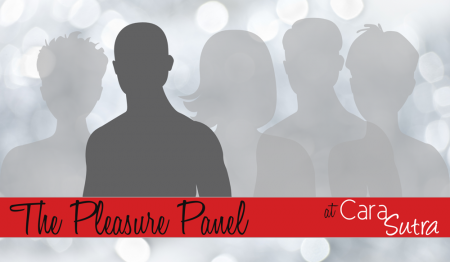 This review contains affiliate links.