Ann Summers Heat Wave Warming Lube Review
By Pleasure Panel reviewer RomanticIsa
The Ann Summers Heat Wave Warming Lube was recommended to me by the ladies of Ann Summers as I was looking for a longer lasting lube than my go-to lube. I was particularly interested in the warming effect of this lube, as I intended to use it with my glass dildo and I always like temperature play.
Packaging
The Ann Summers Heat Wave Warming Lube comes in a tube. I bought the 100ml size, which is a good size tube. I usually like a pump for my lube as I find it easier to apply (and you generally can use one hand), but this tube wasn't too bad. It stands on its lid and the lid flips up quite easily, making it not too much of a hassle to get at the lube. And hassle is not what you want in the heat of the moment (or even when you're just starting).
Consistency
The Ann Summers Heat Wave Warming Lube is quite thick, thicker than what I am used to. It is really smooth, silky and slippery though, exactly what you'd like in a lube. It is clear, as I hope you can see in the picture. A small amount goes a long way, which I learned the hard way as I was used to my other lube of which I always have to use a lot. I have tried the Ann Summers Heat Wave Lube both for solo play and with my partner.
I was both impressed and disappointed with the Ann Summers Heat Wave Warming Lube.
My Experience
First, the good sides: as I said above, the lube is very slippery and it lasts pretty much the whole time without having to reapply. It doesn't dry up, to the point that my partner complained it was very hard to get off afterwards. To me, that is a plus point, as I hate having to stop halfway through sex to apply more lube. Also with solo play this is very important to me as I hate breaking my mood.
The downside of it is the warming aspect of the lube. The first time I used it was with my glass dildo. I expected the Ann Summers Heat Wave Warming Lube to really warm me up, but I was quickly disappointed.
Formulation
My body itself warmed up the dildo, the lube did nothing to add to that. Also, the warming properties of this lube mean that there are all sorts of chemicals in it. I am not a big fan of chemicals in my vagina and I am quite sensitive to them as well.
While the Ann Summers Heat Wave Warming Lube didn't irritate me, I didn't like the tingling feeling on my vagina and clit. It's not horrible, but the lube would be much better without the warming effect (in which case it couldn't be Heat Wave anymore, I do realise that).
In Conclusion
Overall I do like the Ann Summers Heat Wave Warming Lube. It's long lasting, it makes sex a whole lot more pleasurable and it's hassle-free.
I give this product 8/10.
Ann Summers has an offer on lube & essentials right now: buy 1, get 1 half price.
– RomanticIsa
---
Where To Buy
Thanks to Pleasure Panel reviewer RomanticIsa for this review of the Ann Summers Heat Wave Warming Lube. You can buy it from Ann Summers for £8.
This Ann Summers lube has product code 69234.
This product was sent free of charge, in exchange for a fair and honest review by the Pleasure Panel, by Ann Summers. Thank you! 🙂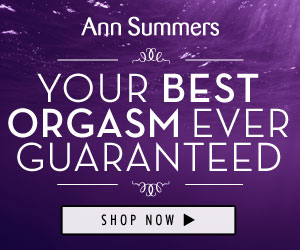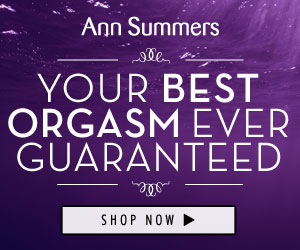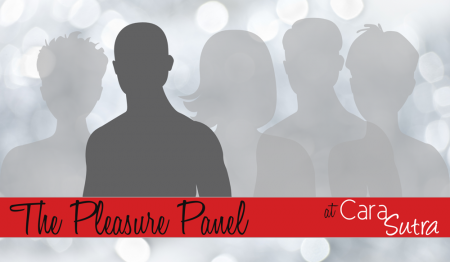 This review contains affiliate links.