Ann Summers Flex Rechargeable Anal Plug Review
Ann Summers Flex Rechargeable Anal Plug review by Just Jess
The quality of Ann Summers products has increased massively over the past few years, especially at the higher end of the market. The rubber dong and jelly rabbit, my first sex toys, still make me inwardly shudder when I think of them. The quality (and smell) were awful and I was left feeling broken for not having the mind blowing orgasms I'd seen on TV.
I've tried various Ann Summers own brand toys since I started reviewing and have been much more impressed by their quality and design, but I'm a bit of a power slut and often find them lacking in top end power or far too buzzy.
I loved the look of the Ann Summers Flex Rechargeable Anal Plug so volunteered to review it as part of Cara's Pleasure Panel. I just hoped the power would be enough for the power queen in me!
The designs of the new Flex range are modern and sleek; although they are mainly in the usual pink and purple tones there are a few grey options making them much more gender neutral.
The packaging mirrors the Flex range in that it's very modern, inoffensive and simply designed. A picture of the Ann Summers Flex Rechargeable Anal Plug is shown on the front with some usage instructions on the side and rear. I much prefer this kind of packaging to those with more explicit designs or semi nude pictures on the box; it's much classier and hopefully overtime this kind of design will help to de-stigmatise sex toy use.
Within the box was a small instruction leaflet, charging cable and the plug itself.
Made from high quality, matte silicone the Ann Summers Flex Rechargeable Anal Plug is silky smooth to the touch and as the name suggests, very flexible. You can bend it back and forth but it's not so flexible that it causes issues with insertion or flops about. It just means it moulds to your body better, rather than you body having adjust to accommodate it – awesome.
The narrow tip is slightly larger than my thumb so was easy to insert with a little water based lube but the main bulb was much more of a challenge and felt much bigger than the 1.45″ diameter to me.
The base is wide enough to prevent any unwanted travel once the plug is fully inserted but this is quite chunky and the stem isn't particularly long so I found this quite intrusive to wear for prolonged periods and I wouldn't want to walk around wearing it.
The design is also much longer than my usual plugs so the Ann Summers Flex Rechargeable Anal Plug went much deeper inside me than I'm used to. This wasn't uncomfortable as the end is quite small but it definitely puts the plug at the more intermediate to experienced end of the market, especially when coupled with the width of the second bulb.
There are 10 vibration functions, 3 constant speeds followed by 7 patterns. The vibrations are much stronger than I'd expected and without any of the buzziness I hate. I normally stick to constant vibrations over patterns but the first two vibration settings almost felt like thrusting they were so strong; I wasn't as keen on the later patterns as these are more random and didn't add anything for me.
The strength of the vibrations seems to be centred around the main bulb and don't quite transfer fully to the tip when I held the plug in my hand to play with the settings however I didn't notice this at all in use.
I struggle to orgasm through anal stimulation alone but the Ann Summers Flex Rechargeable Anal Plug felt incredible… and when coupled with clitoral stimulation my orgasms so far have been overwhelming. I've never enjoyed a vibrating plug so much and can't wait to try the Flex during partnered sex.
9/10
– Just Jess
---
Where To Buy
Thanks to Pleasure Panel reviewer Just Jess for this review of the Ann Summers Flex Rechargeable Anal Plug.


The Ann Summers Flex Rechargeable Anal Plug was sent free of charge, in exchange for a fair and honest review by the Pleasure Panel, by Ann Summers. Thank you! 🙂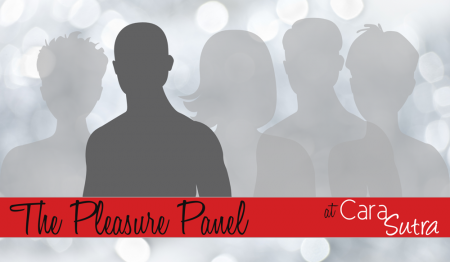 Contains affiliate links.