Ann Summers Essentials And Sex Lubes Review
By Pleasure Panel reviewer Fesure Maybe
I had the pleasure of testing out numerous different lubricants, all of different kinds and flavours. Each lubricant in this selection of Ann Summers Essentials And Sex Lubes from Ann Summers had its own textures and feels, each had their own pros and cons.
Let's start with the flavoured lubricants [images of the full size products for illustrative purposes only]:
Ann Summers Candy Floss Flavoured Lubricant
This can be used with toys, its safe for condoms and can be used all over the body. The packaging states it is dermatologically tested and the usual is not a contraceptive. The lubricant upon tearing had a very strong smell and surprisingly smelled exactly like what it says on the tin. The taste of the lubricant is actually spot on, it tasted like candy floss just a bit slimier obviously due to it being a lubricant.
Using the lubricant, we found that it lasted ages just using a little bit even the taste lasted ages as well which was very impressive. When applied and used for oral on my partner it made the experience more exciting and tastier. The lubricant itself is see-through in colour and also very thick which I liked because it didn't leak everywhere like some lubricants do when squeezing them out of tubes.
The only downside to this was that it was very greasy… it left a weird greasy feeling afterwards. I definitely prefer a more wet feeling afterwards to be left.


7/10
Ann Summers Strawberry Flavoured Lube
This is safe for use with toys and condoms and can be used all over the body. The packaging is the same as the others in the flavoured styles of the Ann Summers Essentials And Sex Lubes selection, being dermatologically tested and not a contraceptive.
When I opened it I found it didn't have such a strong smell like the other but when giving it a good sniff, it did smell of strawberries but a fake strawberry smell. The taste on similar grounds is a very sickly strawberry smell and I think it's a not a flavour I can use very often. It was a very thick lube when we started applying it at first and found that it lasted absolutely ages. As a quote from my other half who was surprised thinking we had used it all but then was surprised when he saw there was loads left over.
Usual see-through colour and also a big perk, it didn't leave a greasy feeling afterwards just a lovely wet feeling which I enjoyed.


9/10
Ann Summers Passionfruit Flavoured Lube
Same as the other two for being good with toys and condoms and also a very yummy to use all over the body where ever you like! It had a lovely smell upon opening and tasted absolutely amazing when applied to my other half during oral play.
This one was also dermatologically tested and not a contraceptive. It was see-through in colour and felt thick when applying and also another one that lasted ages but there was one downside to this one -which was surprising as we had no issues with the others- it seemed to make my partner a lot more sensitive on his genitals meaning it became too much for him which meant we couldn't finish. This one also didn't leave a greasy feeling afterwards was fab as I hate having that greasy feeling on me when I finish.


6/10
Moving onto the other items in the Ann Summers Essentials And Sex Lubes selection:
Ann Summers Liquid Satin Multi Lube
This lubricant is designed to be smooth and silky which is what made me decide to use it particularly on my toys when I was having five minutes to myself. This has a new O blend which I designed to enhance stimulation and make it more pleasurable.
Upon opening, this one had no smell… it just smelled of a basic lubricant. It was so smooth and silky when putting it onto my toy which was amazing. See-through in colour and quite thick which was a winning combination for me as well.
I found using this on the toys it lasted absolutely ages and meant I had plenty more too keep going back to add extra when I wanted to get even wetter during play time. I absolutely loved this lubricant and it definitely had to be my favourite out of them all as I found it did definitely enhanced everything and make me feel like I reached orgasm a lot easier and quicker then I usually would…


10/10
Ann Summers Pleasure Gel
This gel is a slightly minty gel and designed to enhanced stimulation to different sensitive areas. To be clear, this isn't a lubricant but a gel designed to be put on and to make things feel more sensitive and heightened so you only use small amounts at a time. This is not safe to use with condoms; also it's non-edible.
Upon opening, the blast of what smells like toothpaste hits you in the face and I can see why you only use a small amount at a time. Upon applying this it was very cold and made me jump slightly but it did give me the cool tingling feeling that it implies on the packaging.
The gel is quite thin and also see-through in colour but doesn't leave any kind of residue or feeling afterwards, it just seems to rub in like a moisturiser almost into the areas. I found it definitely made it sensitive but maybe a little bit too sensitive making me a bit jumpy when I tried to play more. This is something I would use in moderation because I prefer to use things I can use as a lubricant as well and not be so limited.


7/10
Ann Summers Cool Tingle Tingling Lube
This is a cool tingling lubricant which has a satin feel. This is safe for condoms and also dermatologically tested. This is another that contains the O blend designed to enhance libido and intensify orgasm which for me is a big bonus.
When opening it smelled like polos which I love and I loved even more when applying. It felt like a cold tingle literally what it says on the tin. It is quite a sticky lubricant and very thick as well for what I'm used too but it doesn't leave any residue after which is good point for this one and it just feels absolutely amazing -I really did enjoy trying this one.
I found it did exactly what it says on the packaging, it made it easier to reach orgasm. It has a lovely cool tingle to it and it smells amazing which overall was just pros.
As lovely as this was I don't think I could personally use this a lot, as it meant using this lubricant my partner couldn't perform oral afterwards so it does limit in that sense.


10/10
Ann Summers Pussy Rub
This is cream that warms, intensifies and heightens orgasms by making things hotter! The packaging states it is non-edible, not a lubricant and not safe for use with condoms.
It's designed to be applied in little amounts and particularly for women as stated by the name. Upon opening it smells like Deep Heat… like, really strongly. I feel like I could use this on my sore muscles for my back that's how strong the smell is.
The cream is white in colour and is very smooth and rubs nicely into the clit even though it does leave a greasy feeling afterwards. It does feel good on and does heighten the experience but I have found it is in small doses for definite; I couldn't use this one very often purely based on how strong it is in my opinion.
It has a big warming effect on the clit and I found it to be a pleasant experience -but not one I'm rushing to have again, as I prefer a cooling effect rather then feeling like my sensitive areas are on fire.


5/10
– Fesure Maybe
---
Where To Buy
Thanks to Pleasure Panel reviewer Fesure Maybe for this review of this bundle of Ann Summers Essentials And Sex Lubes.


These Ann Summers Essentials And Sex Lubes were sent free of charge, in exchange for a fair and honest review by the Pleasure Panel, by Ann Summers. Thank you! 🙂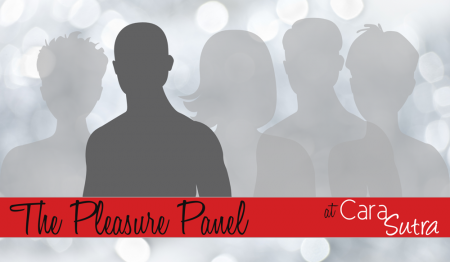 This Ann Summers Essentials And Sex Lubes review contains affiliate links