I was very excited to review the Minx Clitoral Kisses Vibrating Clitoris Pump for Cara Sutra's Pleasure Panel. I loved the sound of this product who wouldn't? Clitoral kisses... hell, yes please and some more.

So let's have a look at the Linx Ultimate Power Vibrating Penis Pump. When you open the box you see a large clear rigid tube with a very thin rubbery (latex free so not actually rubber) diaphragm with a central hole over the base and a tube with a small bulb pump that attaches to the top. Wrapped around the main body of the pump is what is basically a thick elastic band that holds both an egg style vibrator and its battery (yes, battery in this day and age!) pack. It doesn't come with batteries so you'll need a pair of double-A's; a common enough battery, but annoying if you're more used to rechargeable toys.

Sometimes you really want to like something. Sometimes something looks really intriguing. Sometimes a sex toy looks like it could be a really good idea... but… Reviewing the Kinx The Extender Duet Hollow Strap On has been an adventure, not one I've entirely enjoyed, but one that I am really glad I took.

We eagerly opened the parcel containing Kinx The Penetrator Strap On Harness & Dildo Set and Mrs Ishmael removed it with a salacious expression on her face. The "cock" is of fairly average length but thick made to look like a real cock with head, veins etc. Not my personal cup of tea but as I wouldn't be seeing much of it then not a problem either. The harness is of elasticised bands for waist and between the thighs, so the idea being it will stretch to fit. It looked reasonably well made and the "cock" was solid but flexible. We looked forward, eagerly to using it.

So we reviewed the Rippled Anal Teaser and we got off to a really disappointing start. The packaging looks like a cross between a medical instrument and an impulse buy from one of the end of the rows in IKEA. It is a very functional and informative box, it lists the dimensions and provides a naff diagram of what it looks like. I almost expected it to list the parts included and what type of screwdriver I would need to put it together.

When asked what I'd like to review, my list included the Anovibe Vibrating Anal Beads for a very specific reason. Yes, in addition to the one you're thinking of. My male partner loves anal stimulation but prefers slender sex toys as he finds the girth of traditional butt plugs and prostate massagers difficult to deal with. We used to have some Booty Beads (similar to the Anovibe) but sadly they eventually broke through regular use and had to be thrown away. We hoped that the Anovibe Vibrating Anal Beads would prove to be a decent and effective replacement.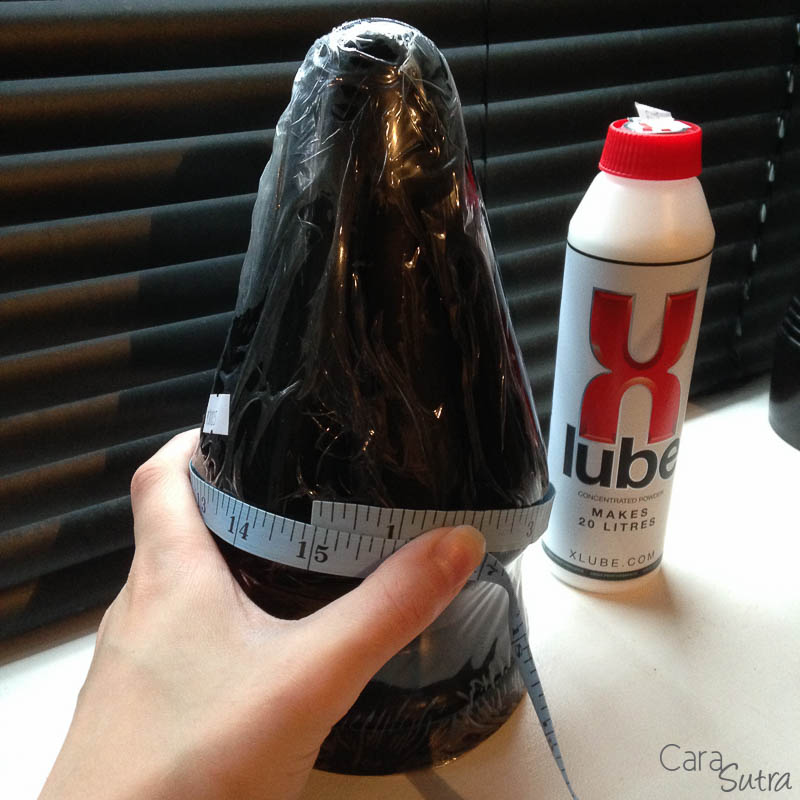 By Cara Sutra: The California Exotics XXXL Butt Plug is stupendously humongous. It demands respect. It demands attention. It demands lube and lots of it.

The Diamond Dong is versatile enough to add fun and excitement not only to female masturbation vaginally, but also anally (if you're brave enough and have a bucket 'o lube) - and this opens up (heh) the potential for men to enjoy this dildo too. You can share the excitement during foreplay and couples' sex, as long as he doesn't have any issues with realistic dildos and dongs of course. I'm quite lucky in that my bloke doesn't have any more issues with me using a realistic dildo than I do about him sliding into a pussy styled Fleshlight.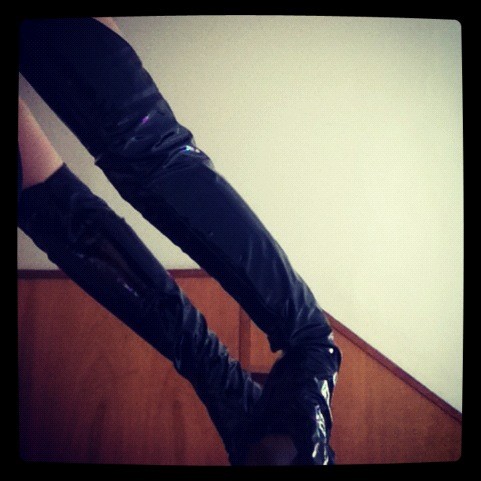 I love the fact that the Black Level Long PVC Gloves have the comfortable feel of fabric against you, with the no-nonsense, effortless glamour of midnight black, shiny PVC.

I received the Black Level PVC Scalloped Corset yesterday and absolutely love it, The PVC is strong enough to be shaped to your personal body shape as well as delicate enough to wrap around your curves and feel soft and warm to your flesh.