Kinky Erotica
My scorching hot kinky erotica is designed to hit the spot when typical and traditional erotica just isn't doing it for you. If you're looking for the hottest stories on the web, look no further! Here's where you'll find tantalising taboo tales, the sexiest stories and flash fiction covering all aspects of the most extreme fetish and BDSM- themed sexploits.
Kinky erotica is my favourite type of sexy story. I love delving into my deviant imagination and creating breathtakingly hot flash fiction inspired by my own perverted fantasies. Just take a look at the saucy excerpts from some of my favourite previous kinky erotica pieces below, then read on to discover the full kinky catalogue.
"The waves of masochistic mortification ebbed and flowed through my harnessed, exposed, upside-down body as they had been doing ever since he erected me on this sadistic creation a short while earlier. My arse was almost unbearably full from where he roughly lubed me and shoved in the large and long phallic plug.
Thanks to the stern but necessary neck brace, its only from peripheral glimpses that I can tell my fountain companions are also women. Only from the choked sounds of feminine frustration on the cruel dental gags can I tell there are three of us. I can only assume they are as fully plugged as I am. I give wordless thanks that my breasts, which swing free in the increasingly hot summer sun, aren't so enormous as to entirely restrict my vision. I have no idea if my companions are as lucky."
"Backwards, backwards I was pulled, as I fought to continue forwards and rediscover that sunshine. My struggle was to no avail. The person, or persons, were simply too strong. I was overpowered. Dragged by the neck and waist I was pulled into the darkness of the van, the promise of sunlight blinking out of existence as the door slid firmly closed with a determined clunk.
It smelled of metal and wood and oil and sweat and men. I couldn't see anything, it seemed pitch black after walking through daylight only seconds earlier. Despite my lack of vision I was now certain there were several people in the van rather than simply one. The voice Id heard proved at least two, but I sensed at least another two or three…"
"Two slender but strong leather straps travelled up from the waist harness underneath me, flush against the metal bonnet. Each strap was attached to a merciless rubber nipple clamp that had been tightened until tears streamed down my face, and I'd begged for mercy that never arrived.
To the main event; my shaven cunt, puffy and slick from the humiliating exposure, the wet glimmer from embarrassment doubtless sparkling in the sunshine. My puckered tight-against-the-air arsehole just above. Both entrances plainly visible, feeling the sun, feeling the wind. My holes taking pride of place as the hood ornament."
"In the store, he was deliciously humiliated, holding the collar up, wrapping it around his neck, even though he'd spent at least ten minutes circling around, trying to guess how likely it was that he'd be observed in the nearly deserted store. The experience of the name tag was similar. He had to pay in advance, but then he was on his own at a large pseudo-vending machine. He kept a close eye over his shoulder, but no one saw him enter "Property of Mistress Cara" via the touch screen. He couldn't quite tell if his subconscious wanted him to be caught or not.
Heading home, his purchases in the large plastic bag, he was gleeful, thrilled, and hard as a rock."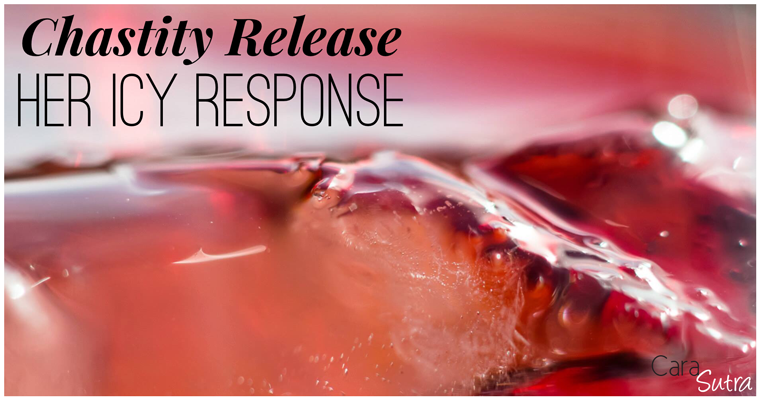 "I smiled up at him in genuine delight but his eyes were turned downward to the floor. I knew he still struggled with the humiliation of being locked into a chastity device for me, despite the fact that it was also the hottest thing he'd ever known. Giving me complete control over his orgasms, his sex life, made him want to wank more furiously than ever – except he couldn't, obviously. One of the keys to the device was permanently on a long chain around my neck and buried between my breasts all day. I only freed him when I felt like it, and even then he'd have to beg pretty damn hard first. The begging for release made the cage feel tighter than ever as his cock strained to get an ironic chastity-related erection. It all amused me so much – and turned me on enormously."
As you can see, my kinky erotica is most definitely not for the faint of heart. There's no restriction when it comes to fantasising, so fill your kinky boots and enjoy reading my most knicker-twitching stories yet. If there's a taboo topic of BDSM theme that you'd love me to write a kinky story about, please let me know via my contact page and Ill do my best to write it up as soon as possible. Enjoy!