I was delighted when Cara selected me to review the Colt Camouflage Thigh Cuff Sex Sling from Bondara. This is the first Colt product that I have reviewed, but I have had my eyes on them for a while.

Lately I seem to have been inundated with vibrating penis-centric strokers, the latest, the Cal Exotics Apollo Vibrating Power Stroker from Bondara piqued my interest with the addition of a rather powerful looking suction base, will this be the ultimate in hands-free orgasm?  First looks are promising and whilst awaiting delivery I had already made my mind up where it was getting hung for its first use and which other places and positions I could get into!

I love a bit of bondage and naughty play and was delighted when I was sent the Colt Camouflage Hog Tie Restraint from Bondara as part of Cara Sutra's Pleasure Panel.

I am not new to the world of sex toys for female solo play and this has been one of my favourite toys of all time. This Cal Exotics Platinum Golden Jack Rabbit Vibrator (which used to come in silver also) is large, robust, and powerful. I love the easy to access controls and the numerous speeds and patterns of vibration for the rabbit and the numerous speeds of the spinning beads in the shaft, all of which combines for a toy that always succeeds in providing me with intense orgasms. Despite its very few shortcomings, it has been this girl's best friend for many years.

It was time to delve, or dip into the budget range male sleeve masturbators and give the Cal Exotics Apollo Reversible Dual Stroker Penis Masturbator from Bondara a go. 

I received the Cal Exotics Silicone Remote Rechargeable Curve Love Egg from Lovehoney (also available from Lovehoney USA) as a free tester product in exchange for an honest review.

By FozzBear: I was sent the Cal Ex Accommodator Dual Penetrator (available from Bondara) by Cara Sutra to test and review on behalf of her Pleasure Panel.

By Leila_K_: I was delighted when given the opportunity to test the Cal Exotics Booty Call Vibrating Anal Beads from MEO.de for November's Pleasure Panel. Thanks very much Cara.

By Minxy Michief I'd like to thank Cara Sutra for sending me a sex toy subscription box sample, the Teasebox from Smutboxes UK, to test and review as part of the Pleasure Panel.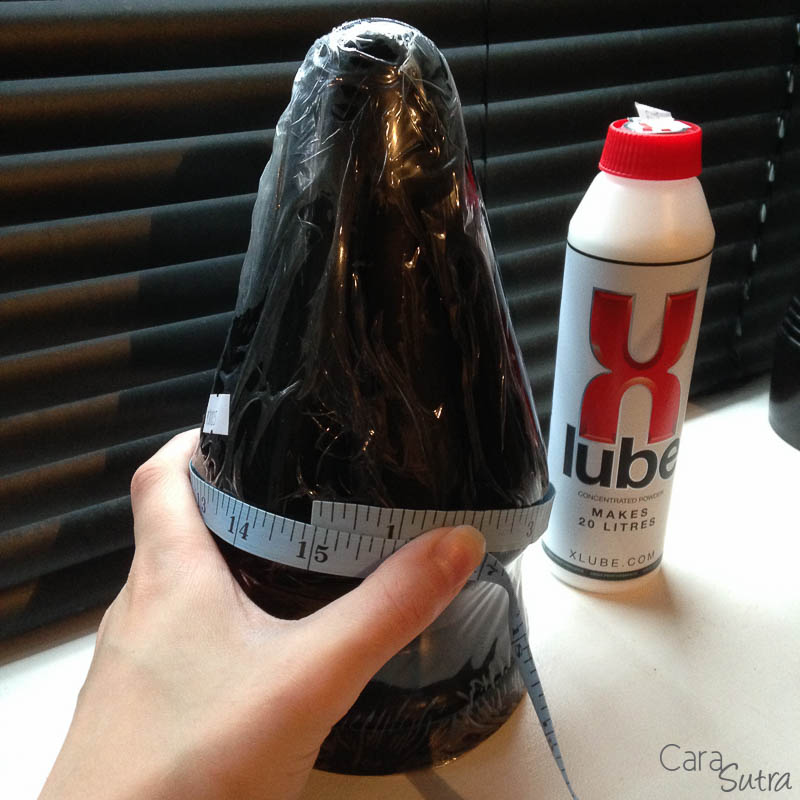 By Cara Sutra: The California Exotics XXXL Butt Plug is stupendously humongous. It demands respect. It demands attention. It demands lube and lots of it.

use for these Lube Tubes would be as part of Medical Fetish scenes. When engaging in Doctor or Nurse and patient roleplay, you could have fun simulating injections or suppositories of a genital or anal nature. There's also fun to be had with injecting (sorry, inserting) other types of things – mixing a dash of Listerine, Tabasco or hot chilli sauce with some water based lubricant and inserting a butt plug on top, for instance.

Since seeing this product on the market, I have wanted to try it. Receiving mixed reviews all round, the only way to find out the truth was to obtain one myself. The iTap Egg Vibrator is made by the US company California Exotic Novelties and is sold in the UK through adult retailers and sex toy shops online.