ball stretcher

-

search results

Didn't find what you're looking for? Try another search

Having tried a few different silicone ball stretchers I was interested in "stepping it up a gear" without going for the daunting solid rings, so when the MEO Lockable Stainless Steel Ball Stretcher came up for review from Cara Sutra I eagerly put my name forward. From the moment I saw I had this item allocated I could almost feel my balls anticipating the weight…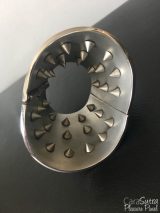 My go to favourite before this device came along was a stainless ring with spikes made by Fetters which although looked fantastic, always came up a little short as the spikes are rounded off. The Iron Maiden 2.0 Spiked Metal Cock Ring And Ball Stretcher is without a doubt the most effective device of its kind that I have so far come across.

I had been considering a ball stretcher for a while now, there's just something about that low-hung look that appeals. I'd never been sure which sort to try though, metal, silicone, open, closed, tool-free or Allen key locking… When Clonezone provided the Pleasure Panel the Titus Silicone Series Flexible Ball Stretcher for review I decided to give it a try and see how I got on!

I have always been interested in the "ball stretching" devices, but have been wary of any of the rigid designs for fear of getting stuck! When the Perfect Fit Silaskin Cock Ring and Ball Stretcher was available for review through the Cara Sutra Pleasure Panel I really wanted to give it a go (hopefully without the risk of getting stuck!)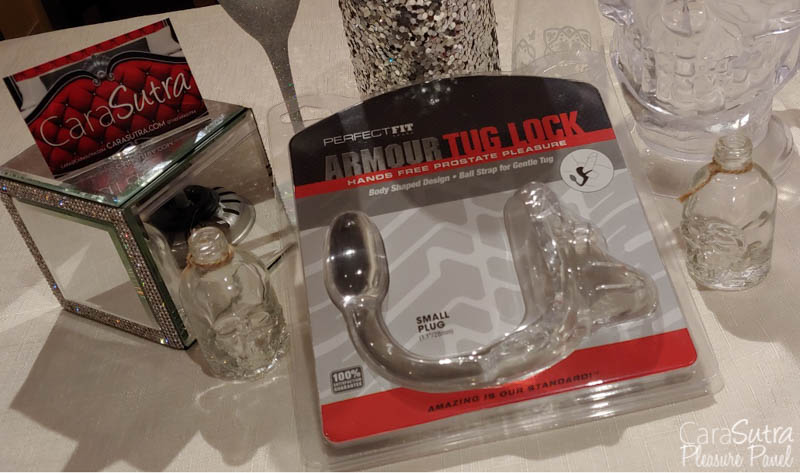 It's always nice to try out a new toy that has a lot of promise. The Perfect Fit Armour Tug Lock Plug Transparent is an amalgamation of two/three toys, merging them together to offer something a little bit different from your ordinary toy.  Mixed up in this see through beauty is a hands free prostate pleasing plug, a cock ring and a ball stretcher.
For those who would like a handy list of BDSM fetishes and kinks, I believe I've found a fantastic resource. The UberKinky Periodic Table of Kink provides an easy to understand, visual representation of the majority of the recognised BDSM activities.

I am really excited to review the Bathmate Eight Cock Ring for Cara Sutra's Pleasure Panel. I have reviewed a couple of cock rings now and am enjoying the versatility and exploring them more to help prolong play/sex.

Overall the Rascal The Brawn Pride Cock Ring will stand out in any cock ring collection. The pride colours create a delightful bright appearance to this particular penis toy. If you love silicone rings, or you're a beginner venturing into using cock rings, then this particular ring would be an ideal ring to use whether you choose to wear it on your penis or as a ball ring.
Terrible lighting and focussed on his face only briefly... just in case. Sessions of him milking into a pet bowl, licking up the consequences. Having to bark in order to be able to touch himself.
Body piercings, tattoos, or both? Whether you love being pierced or prefer getting inked, body modifications can still be controversial in some circles. Pretty stuffy circles, in my opinion. I'm focusing on the hotness of body piercings today, but I'm all for people celebrating their uniqueness and displaying their creativity through the many various forms of body art.

I have been given the opportunity to review the Oxy Shop Kali's Teeth Golden 2 Rows Spiked Steel Cock Ring via Cara Sutra's sex toy tester program. Having had the pleasure of playing with similar toys in the past, I was looking forward to using this particular device on my willing subjects.

Sometimes a cock ring that isn't wide enough slides and pinches as you move and play. This cock cage stays put. The tightness certainly enhanced my hard-on. The Duchess loves the bulging veins on my cock when using a cock ring and this did not disappoint.