New Year Giveaway 2022: Win a Bondara Sex Toy Bundle worth £100+!
Firstly, I'd like to wish all my readers a very Happy New Year! I hope you all enjoyed a truly wonderful holiday time. What better way to celebrate the start of another year than with a sex toy giveaway? Bondara have been extremely generous – in this new Cara Sutra giveaway one lucky reader could win an exciting Bondara sex toy bundle worth over £100! Read on to find out more about what you could win, and how to enter my Happy New Year Giveaway 2022.
About Mon Amour
As the majority of sex toys in my New Year Giveaway 2022/Bondara prize bundle are from Mon Amour, I thought it would be best to start off with an introduction to this new adult products range. Mon Amour is a sex toy brand by Bondara, and comprises traditional styles of sex toys you know and love, made from body-safe materials and with high-end appeal.
In the Bondara Mon Amour collection you will find a 2-in-1 wand & G-spot vibrator, a G-spot and clitoral vibrator, rabbit vibrator, mini wand vibrator, rechargeable bullet vibe and suction base dildos. These sex toys are presented in alluring, elegant colours such as Ivy Green, Purple, Black, Burgundy, White, Shadow Marble and White Marble.
Prices start at just £14.99, making the Mon Amour sex toys affordable whatever your budget.
Happy New Year Giveaway 2022: The Sex Toy Prize Bundle
Mon Amour Ivy Green 14 Function 2-in-1 Wand and G-Spot Vibrator 
The Mon Amour Wand doubles as a G-spot vibrator, making it an extremely fun and versatile sex toy to have in your bedside drawer. Usually priced at £49.99, this 2-in-1 wand vibe offers 14 functions (6 speeds, 8 patterns) from its USB-rechargeable motor.
Its flexible neck means that this wand/G-spot vibe is easy, comfortable and effective during use, while the travel lock feature ensures you can store it or even travel with it without having to worry about accidental turn-ons (of the vibrator!).
Coated in smooth, body-safe silicone, this wand & G-spot vibrator glides effortlessly with a dash of your favourite sex lube.
Although this New Year Giveaway 2022 prize bundle contains an Ivy Green Mon Amour Wand, It's also available from the Bondara website in black, white, purple, burgundy and white marble.


Mon Amour Love Bomb Purple 16 Function Rechargeable Bullet Vibe
The Mon Amour Rechargeable Bullet Vibe might be petite but is has a lot to offer. For a start, there are a whopping 16 functions to explore. The bullet vibrator is also USB-rechargeable meaning you don't have to worry about stealing the batteries from the TV remote.
Just 4.6 inches in length, the Mon Amour bullet vibrator is coated in smooth, body safe silicone which, on the winner's bullet vibe, is a gorgeous deep purple colour. The Mon Amour bullet is also available from the Bondara website in black, white, ivy green, burgundy and white marble.
I absolutely love bullet vibrators and they consistently feature in my top favourite sex toy lists. This Mon Amour bullet vibe is usually priced at £19.99 – I am sure the winner will have so much fun exploring what this little 'love bomb' has to offer!


Mon Amour Love Sucks Black Suction Cup Dildo
The Mon Amour Love Sucks Dildo is available in a variety of colours from the Bondara website (black, white, purple, ivy green, burgundy, white marble, caramel and light skin tone) and in two sizes, small or large. The small is 6.4 inches, while the large version is 7.7 inches. It's the large, black Mon Amour Love Sucks Dildo which our lucky winner could soon be enjoying.
This dildo is another extremely versatile and fun addition to the pleasure toy box. It's made from body-safe, smooth silicone, and the heart shaped base means the toy is strap-on and anal adventure compatible, plus it's a suction cup for stability on smooth surfaces.
Use for solo masturbation sessions, use on/with a partner, for strap-on sex or hands-free thrills with a tiled or smooth surface such as the tiles on the shower wall, the side of the bath or even a closed loo seat. The angled tip makes for easy G-spot or P-spot stimulation.
The large Mon Amour Love Sucks Dildo is usually priced at £17.99. Made from silicone it's compatible with and offers superb glide when you apply a dash of your favourite sex lube before insertion.


Bondara Essentials Orgasm Cream
This easy-dispense 50ml tube of Bondara Essentials Orgasm Cream is a luxurious addition to your masturbation or shared sex sessions. Designed to heighten erotic sensitivity, apply a small amount of this cream to the relevant areas before play, to increase blood flow and provide a warm, tingling sensation which helps to stimulate and arouse.
Bondara's Orgasm Cream is vegan-friendly and usually priced at £9.99 for the 50ml tube. I've had great results with other orgasm balms and creams so I'm sure the CaraSutra New Year Giveaway 2022 winner will have a great time experimenting with this handy, easy-to-apply sex enhancer.


Bondara Water-Based Luxury Lubricant
Perfect to enhance glide with your new Mon Amour sex toys, the Bondara Water-Based Luxury Lubricant included in this prize bundle is a 150ml bottle, usually priced at £9.99.
Dip the side of the lid to dispense this skin-friendly, water-based lube which is compatible with all your sex toys –and condoms, too. It's non-sticky and long lasting, as well as anti-bacterial and non-staining to sheets and clothing.
A handy sex essential for all your erotic adventuring needs.


Bondara Antibacterial Sex Toy Cleaner
It's so important to ensure your sex toys are completely hygienically clean after use, ready for your next pleasure session and to ensure there are no nasty consequences of lingering bacteria. Using an antibacterial sex toy cleaner gives you the peace of mind that comes with knowing your toys are absolutely clean, so nothing will delay or prevent your next masturbation or shared sex session.
The Bondara Antibacterial Sex Toy Cleaner contained in this prize bundle has 150ml of toy cleaning agent, which is usually priced at £9.99. Clean your sex toy as you usually would, then give is a few sprays of this sex toy cleaner and leave it to work its magic. After a few minutes you can rinse the toy (obviously don't submerge if it isn't waterproof! …also, buy waterproof sex toys) then wipe dry with a clean cloth.


Grand total value: £117.94
Rules of Entry
This New Year giveaway 2022 to win a Bondara sex toy bundle worth £100+ is open to residents of the United Kingdom only. The prize will be sent directly to the winner, by Bondara. Therefore by entering this giveaway you agree that I can provide your name and address details to Bondara for the purposes of sending your prize bundle.
The winner will be contacted by myself via email, where a reply with your name & address will be required within 14 days of that email, or we reserve the right to select an alternate winner.
This giveaway is open from 3rd January 2022 – and will end 10pm (UK time) Friday 21st January 2022. Follow my Twitter for regular updates and reminder tweets near competition closing time.
Enter The Giveaway Here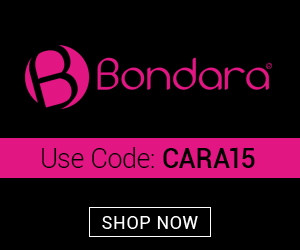 Contains affiliate links