Sexy Christmas Lingerie Gift Guide & Sexy Santa Role Play Costumes
Christmas is full of sparkle and magic and feasting and twinkling lights in the darkness, with all the hopes and goals for the new year ahead waiting for us at the end of the holidays. With this in mind, it's no surprise that the holiday festivities can quickly get us in a romantic mood, too. That's why lingerie consistently features in sexy Christmas gift guides & seasonal wish lists. What sort of sensual lingerie would make their eyes light up this year? I'm here to help – welcome to my sexy Christmas lingerie gift guide 2021! I'll be sharing some of my favourite sexy Santa role play costumes too… they're so fun and flirty, and a great way to sex up an adult Christmas Eve.
Related: Sexy Christmas Gift Guide – The Best Romantic Christmas Gifts
& Sexy Lingerie Guide: How To Choose Comfortable & Seductive Nightwear
Sensational New Lingerie
Christmas is the perfect time to update your lingerie collection -or treat someone special to a new gorgeous item of sexy lingerie. There's plenty of new ranges to browse and choose from, all of which are certain to set pulses racing and raise the temperature throughout the holidays and well into the New Year.
Lovehoney
Lovehoney have released various new lines of lingerie for the holiday season and they are simply stunning. The colour teal has been added to the popular Parisienne line, which is still also available in black, wine, ivory blush and light pink colours. I loved my Parisienne Longline bra set, and I'm sure the teal colour of the newly added items will make sumptuous gifts this Christmas.
Twilight Rose is a range of darkly luxurious lingerie styles, in black with red ribbon detailing and finished with gorgeous lace trim. These styles are perfect for enhancing your natural curves, with shapes to cinch your waist and cups which lift, define and accentuate your bust.
If comfort as well as sensual, flattering designs are your lingerie bag, then the darkly floral Moonlit Tropics range is for you. This Lovehoney collection comprises easy to wear satin styles such as a chemise, robe and cami set which will take you from early evening seduction through to waking from a restful sleep the morning after.
For a more risque look and feel, check out the Exposed Lingerie collection. These pieces are very varied in colour and design, meaning there's sure to be something to appeal to everyone. With figure-hugging corsets and basques, peek-a-boo bra sets and raunchy fetish-inspired bodices, you can enjoy getting adventurous this Christmas with your pick from the Exposed range.
Pictured:
Moonlit Tropics: Lovehoney Moonlit Tropics Satin Cami Set £34.99
Twilight Rose: Lovehoney Plus Size Twilight Rose Black Lace Basque Set £39.99
Parisienne Teal: Lovehoney Parisienne Teal Lace Plunge Babydoll Set £39.99
Exposed: Exposed Black and Red Mesh Bustier Set £29.99
Shop: USA | United Kingdom | Europe | Canada | Australia | New Zealand
Fifty Shades of Grey Captivate Chiffon Lingerie 
Be dazzled by swathes of glamorous chiffon in luxurious wine colour, perfect for the festive season and to enter the New Year in sensual style. The Fifty Shades of Grey Captivate Chiffon lingerie collection comprises a basque set, multiway bra set, body and a robe, all in standard and plus size options. Gorgeous as gifts to someone special, or to treat yourself.
Shop: USA | United Kingdom | Europe | Canada | Australia | New Zealand
Fifty Shades of Grey Captivate Flocked Mesh Lingerie 
Indulge yourself or that special someone this Christmas with the opulent majesty of the Fifty Shades of Grey Captivate Flocked Mesh lingerie. These darkly elegant pieces – a choice of basque, dress, body or soft bra and skirt set – feature gorgeous flocked velvet designs, body-revealing mesh areas and removable, seductively bondage-inspired harness accessories.
Shop: USA | United Kingdom | Europe | Canada | Australia | New Zealand
Bondara
With Bondara's budget-friendly prices and alluring lingerie styles, you're sure to find that perfect sexy outfit to treat yourself or to spoil your loved one this Christmas.
Flirt is Bondara's flagship lingerie collection, and the team have created some delectable new styles for you to choose from which would make perfect sexy gifts this holiday season.
Along with Bondara Flirt you can shop the Bondara Belle range, which is the Queen-sized line offering curve-enhancing and flattering pieces in a variety of styles.
If you prefer a more darkly daring look (& feel), check out the Bondara Siren collection. A breathtaking blend of adventurous lingerie and fetishwear, the new lingerie from Siren will help bring all your kinky fantasies to life – festive or otherwise.
Meanwhile, Penthouse Lingerie is just as erotic as you're imagining… so don't miss the selected styles newly available at Bondara.
Pictured:
Bondara Flirt: Bondara Flirt Purple Cut-Out Babydoll and G-String £17.99
Bondara Belle: Bondara Belle Plus Size Red Keyhole Dress £17.99
Bondara Siren: Bondara Siren Plus Size Lace Detail Dress and G-String £24.99
Penthouse Lingerie: Penthouse Sweet Retreat Black Lace Kimono And G-String £15.99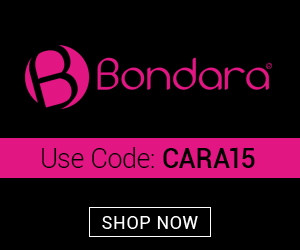 Sexy Santa Outfits
Lovehoney
Dressing up as a sexy Mrs Claus – or Santa himself – is great fun, and a brilliant way to get in the mood while keeping things festive. Lovehoney have recently released their new line of Santa-outfit inspired costumes and lingerie, and you can check out my top picks from their raunchy-in-red collection below.
Pictured:
Lovehoney Santa Baby Red Bodycon Mini Dress £29.99
Lovehoney Santa Honey Red Longline Bra Set £29.99
Lovehoney Christmas Pom Pom Red Sheer Babydoll Set £24.99
Lovehoney Miss Santa Faux Fur Trim Cape £14.99
Coquette Santa Basque Set £32.99
Lovehoney Plus Size Santa Cutie Red Wrap Dress £34.99
Lovehoney Plus Size Christmas Pom Pom Red Sheer Body £19.99
Lovehoney Santa Red Trunks Set £22.99
Shop: USA | United Kingdom | Europe | Canada | Australia | New Zealand
Bondara
Similarly, Bondara offer some delightful Santa-inspired lingerie and outfit sets – perfect whether you're planning to play naughty or nice. These passionately bright red pieces in figure-enhancing lace with white trim are sure to dazzle and set them all aglow, whether it's the night before Christmas or any other night through the holidays!
Pictured:
Bondara Flirt Sleigh Me Red Lace Garter Dress & G-String £20
Bondara Flirt Santa Baby Red Lace Chemise & G-String £20
Bondara Flirt Naughty Noel Corset & G-String £20
Bondara Flirt Naughty Ms Claus Christmas Teddy £20
Bondara Flirt Naughty & Nice 3 Piece Lingerie Set £20
Bondara Flirt Red Festive 5 Piece Lingerie Set £20
Bondara Belle Plus Size Miss Santa 3 Piece Christmas Costume £20
Bondara Christmas Boxer Short & Santa Hat Set £20


For Him
Lovehoney
Lovehoney offer a fantastic variety of boxer shorts, thongs and costume-themed underwear for men. Their LHM range comprises comfortable, stretch-fit boxers in a selection of colours and patterns, with sizes from small to extra large. Gift them some new, extra comfy boxers this Christmas -and why not add a cheeky cut-out style or Santa-themed pair to your basket too?
Shop: USA | United Kingdom | Europe | Canada | Australia | New Zealand
Bondara
Bondara also offer a range of men's boxers and sexy thongs, with some costume-themed options when you're in a playful mood. Prices start at just £2.49. With regular special offers and discounts I'd strongly recommend browsing their cyber aisles right now, so you don't miss out on some fabulously low-priced sexy stocking fillers for him.


Sexy Lingerie Advent Calendars
A popular erotic gift towards the end of the year is a sexy lingerie advent calendar. You might choose one for your partner, to treat yourself, or to liven up the festive period for both of you. A Christmas countdown calendar certainly takes all the effort out of choosing your own sexy lingerie & accessories! It also adds a sensual frisson of fun as you discover a new exciting item behind each door during advent.
Lovehoney and Bondara have a great selection of sexy lingerie advent calendars. Find them through the links below, and make sure you check out where to buy sexy advent calendars for this year's complete guide.
Shop: USA | UK | Europe | Canada | Australia | New Zealand
Enjoy all my sexy advent calendar reviews
Sexy Gift Vouchers
When you're not sure what to buy, and don't want to run the risk of buying the wrong size, colour or style, gift vouchers are the perfect alternative. With gift vouchers and gift cards available in a variety of denominations from both Lovehoney and Bondara, there's really no excuse for not gifting that special someone something exquisitely erotic this Christmas time.
Lovehoney 
Shop: USA | United Kingdom | Europe | Canada | Australia | New Zealand
Bondara  


Even More Sexy Christmas Shopping
Lovehoney 
Discover everything sensually festive available at Lovehoney through the links below:
Shop: USA | United Kingdom | Europe | Canada | Australia | New Zealand
Bondara 
Find Bondara's low-priced and great value Christmas shop through the button below:


Sexy Christmas Lingerie Guide – Related Pages
I hope you've enjoyed my Sexy Christmas Lingerie Guide 2021. Wishing you all a Merry Christmas, Happy Holidays and a very Happy New Year.

Contains affiliate links