Halloween Giveaway 2019: Win A Spookily Sexy £150+ Prize Bundle
Happy Halloween! October is only just getting started, but you can be in it to win it in my new & exciting Halloween Giveaway 2019. Win yourself a scarily sexy bundle of sex toys, bondage and other sexy items. Keep reading to find out exactly what you could win in this awesome competition, as well as how to enter.
The Sexy Prize Bundle
This Halloween giveaway prize bundle includes items which, if bought separately at recommended retail prices, would total over £150. There's sex toys, accessories and bondage gear –perfect to warm you up ready for a spectacular season of festive fuckery.
Doc Johnson Anal Push Dildo With Handle (7.5 Inch)
I can only find this one for sale now which is 6.5 inches, priced at £15.


Positive Vibes Galaxy Vibrator: "I Only Fuck With Magic"
The Positive Vibes range was sadly discontinued by Lovehoney, but each style sold for £16.99. This style was sold here in the UK, and here in the USA. Click through the buttons below to browse other Classic Vibrators.
Positive Vibes Good Vibes Only Vibrator
As above: the Lovehoney Positive Vibes range is now sadly discontinued, but each one sold for £16.99. This style was sold here in the UK, and here in the USA. Click through the buttons below to browse other Classic Vibrators.
Loving Joy Triple Ripple Anal Beads
These black silicone anal beads are available from Loving Joy for £8.95. Click through to browse other Loving Joy anal sex toys.


Mini Lovehoney Bondage Accessories 'Set' 
This isn't an official 'set' or 'kit' but rather a collection of brand new bondage accessories from last year's Lovehoney Best Sex of Your Life Advent Calendar. As I have plenty of other bondage gear, I didn't need these – so stashed them away carefully without using!
This little bundle comprises an under the mattress/bed bondage restraints set, a door jam D-ring strap accessory, 2 wrist cuffs and 2 ankle cuffs, each with their own trigger clip, a cool hog tie bondage 4-way piece and a Lovehoney padded blindfold. If you bought these BDSM toys separately then I estimate you'd pay at the very least £20 for the lot.
Click through to discover other bondage sex toys.
Minx Vibratone Love Balls
These softly spiky ben wa balls are usually priced at £4.95.
Original Gym Jock Strap 002 (Black/Medium)
Fetchshop has a wide selection of men's underwear and jockstraps, including this fetching black pair in size medium from the Original Gym collection. It's usually priced at £14.99.


Ann Summers Black Glitter Case – Sex Toy Storage
This beautiful sex toy storage case is perfect for the vibrators above or your own Rampant Rabbit or other sexy accessories. Usual retail price: £12.


Loving Joy Bound Noir Black Nubuck Leather O-Ring Choker Collar
This black, genuine leather bondage collar isn't available from the Loving Joy Bound Noir range any more, so it's unavailable to purchase. However, thanks to this giveaway you still have your chance to own it. The O-ring choker collar used to be priced at £12.95. Click through to discover the rest of the exquisite and effective Loving Joy Bound Noir bondage range.


Loving Joy Bound To Please Silicone Bone Gag
The Loving Joy Bone Gag is unusual and fun, and perfect for any sexy pup out there who wants to indulge in a little 'ruff' role play. The gag is usually on sale for £24.99, and is made from safe, non-toxic and flexible silicone.


Set Of 2 Lovehoney Silicone Finger Sleeves/Bullet Vibrator Sleeves
These silicone bullet vibrator / textured finger sleeves were part of last year's Lovehoney Best Sex Of Your Life Advent Calendar but I don't use this style of toy, so they've been carefully set aside for a sexy giveaway. They're made of body safe and non-porous silicone, and there's two very different styles to explore with and enjoy. If bought separately these two would cost an estimated £5 at the very least.
Click through to browse more styles of clitoral vibrator finger sleeves and vibrator accessories.
Grand Total: £152.81
How To Enter This Sexy Giveaway
My £150+ prize bundle Halloween giveaway is easy to enter. Find the Rafflecopter widget at the end of this post, which (once you answer the required question) offers you several ways to enter and maximise your entries and therefore your chances of being that lucky winner.
If you like, you can even return each day during the giveaway to tweet (must be done through the widget for it to be registered) for an additional daily entry.
The Not-So-Small Print (T&C)
Apologies international entrants… but due to the size of this item and the postage costs involved, this Halloween giveaway is limited to UK entrants only.
You must be over the age of 18 to enter (& to be on my site at all – if you're not over the age of consent in your jurisdiction please go elsewhere!). Any giveaway-only accounts or otherwise spam entries will be declared null and void – a lot of time, effort and expense goes into my giveaways and I really would love this £150 sexy prize bundle to be won by a genuine sex toy enthusiast.
This Halloween giveaway to win a sexy prize bundle worth over £150 will end on Friday 25th October 2019, at 10pm UK time. The winner will be contacted via email, and I'll need your name/address by reply asap (within 2 weeks max) in order for me to post out your prize.
Don't worry: the prize bundle will be very securely and discreetly packaged, with no mention of Cara Sutra or sex toys or anything revealing about what's inside the parcel.
Enter To Win My £150 Halloween Giveaway Prize Bundle
Here we go! Enter through the Rafflecopter widget below, and please share on your social media to help spread the spooky word about my exciting and sexy Halloween Giveaway 2019. Good luck everyone!
Halloween Sex Toy Shopping Offers
Love Halloween? Love sex toys? You'll howl for these Halloween sex toy shopping offers at your favourite adult retailers. Don't miss out!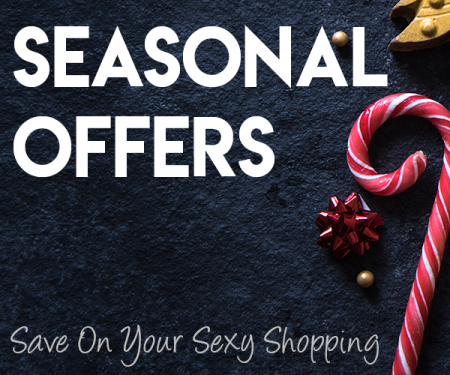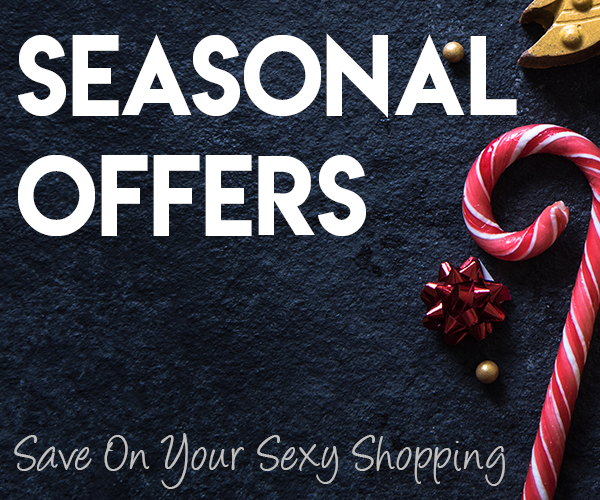 Contains affiliate links