Using Social Media For Adult Business Success
Social Media Guide For Your Adult Business / Sex Toy E-Commerce
With over two billion social media users worldwide, giving your business a voice in the 24/7 conversation has never held more profitable potential. To ensure your business is a success, using social media isn't simply an option anymore. It's a necessity.
Creating business promotion strategies using social media can be daunting. So many different platforms, and then you need to learn how each one works. It's intimidating, especially if you rarely use social media – and only for your personal life.
Engaging your target audience through social media with relevant and valuable content translates to increased sales. As well targeting direct purchases through the channels, being social media savvy as a business will grow brand awareness and customer loyalty.
With all these benefits in mind, you'll be eager to get started. So, which social media platforms should you use? And how can you cultivate that elusive audience?
Which Social Media?
With such choice and variety amongst platforms, it can be difficult to pinpoint where to invest your social marketing efforts. Let's take a look at the dominant social media networks.
Twitter
Pros: Twitter is where it's at for up-to-the-second news, views & direct interaction about everything, with 100 million daily active users. It's known as 'the conversation' for good reason.
Cons: Twitter requires frequent monitoring & publishing to achieve the best results.
Tips: Check and update Twitter regularly; daily at least. Freemium services Buffer.com and IFTTT.com greatly assist by publishing scheduled content and automating shares. Keep your finger on the pulse with international top trends. The clickable hashtag search feature displays tweets with a common theme.
Facebook
Pros:  Absolutely everyone (ok, almost everyone) is on Facebook. It's the world's leading social networking platform.
Cons:  Facebook heavily censors adult content, including adult industry business promotion. There's also a strict 'real name only' policy for user accounts, making it less than ideal for those who require anonymity or use a pseudonym.
Tips: Connect with others in the industry from a networking-oriented profile, and set up a business page as a work-safe signpost to your brand.
Pinterest
Pros: Pinterest amplifies your brand's message via users who find or follow your boards. Users can share your images to their own boards, known as 'pinning'. Images can be pinned to Pinterest from across the web with a browser extension.
Cons: Being image-based, Pinterest is most effective at increasing awareness of your brand with the support of compelling graphics. Keep in mind that posting explicit content is strictly forbidden.
Tips: Rather than just pinning up dozens of product images, create motivational graphics that other pinners will find engaging, entertaining and ultimately, shareable.
Instagram
Pros: Instagram is primarily a lifestyle photo sharing platform accessed solely via mobile app. Since Facebook's acquisition of Instagram in 2012, additional functions like sharing short videos and Snapchat-style 'Stories' have been integrated.
Cons: Users are limited to those with the app, albeit 400 million of them daily. The only clickable URL is the one in user bios; photo tags and comments do not support links but do support searchable hashtags.
Tips: Use Instagram's lifestyle photo focus to give followers a sneak peek behind the scenes. Promotional launches, seasonal event development and daily office fun are all perfect Insta-content, helping establish an interactive personality for your business.
Google Plus
Pros: The Google owned social media network offers profiles as well as business pages to update and interact with. There are business perks to G+, such as Gmail integration and search engine optimisation via website content authorship.
Cons: Google Plus is mainly populated by the tech industry. The all-encompassing integration of user activity with their online profile, heavy adult content censorship as well as overly complex giveaway policies combine to make most adult marketers and consumers favour other social media for relevant discussions.
Tips: Use Google Plus as another signpost to your business, mainly via the search engine optimisation and Gmail integration benefits instead of updates on your G+ page.
Other Networks
Other social media platforms include Tumblr (social blogging with search visibility restrictions for adult content), LinkedIn (employment-oriented professional network) and numerous smaller names yet to hit the big time.  If your business boasts spectacular video content, you might opt for an account with YouTube, Vimeo or Daily Motion.  Just make sure you only upload videos which adhere to each one's specific adult content policies.
Despite the varying benefits of networks on the social media spectrum, Twitter's low levels of censorship ensures its strong appeal for marketers in the adult industry.
Final Checks
Before you press send on that first update… stop! Please don't join the social media conversation until you're absolutely certain your business is ready. First impressions matter, and it's less than impressive finding a social media profile which promises relevant and interesting content, only to realise it's not yet finished.
Just as you value a low bounce rate on your e-commerce, so too with social media. If visitors to your profile can't immediately see who you are, what you're about, where your business can be found and a reason to follow you, then you could immediately lose their interest. Yes, forever.
Your social media profile is part of your business' public face. Before tweeting, updating or liking, make sure you've completed it – and I don't mean with the words 'coming soon'.
Create a bio which not only gives the facts about your business, but is alluring to potential followers – and the search engines, too. Put your e-commerce URL in the space available for it – and make sure it works.
Networking
Social media isn't simply another window through which you can shout about your products. It's a powerful networking asset. Do some research within the specific social media platforms you use and connect with relevant brands and people. This will raise your business profile in the adult industry amongst similar businesses, bloggers and the media, as well as expanding your reach to potential customers.
It's important to consider others' feelings when you're growing your network. Annoying those you're trying to connect with is an easy mistake frequently made by businesses on social media. Sending updates directly to users, whether by including their username or by sending an automated private message, might seem like you're simply alerting them to your presence. However, these are regarded as spam; at best disregarded, at worst highlighted with a public complaint.
So, what is the established etiquette for connecting on social media?
On Twitter, you're safe to follow any another account, although private accounts may reject your request. Don't send unsolicited DMs (direct messages) to people, and especially not those automated 'welcome' DMs which beg for traffic and sales. It's like sending a marketing email without permission.
Facebook profiles are regarded as more private than Twitter profiles, so friend requests are usually only sent by people who already know each other. Facebook Pages need to attract 'likes' from fans, but you're able to manually add people to a Facebook Group. Don't do that without asking the person first though; adding people to Groups without their express permission is a definite faux-pas.
For all other social media platforms, you're generally safe to click 'follow' on someone's profile; it's tagging people in posts or directly sending them unsolicited messages which causes upset. You need to attract attention to your profile, and to your business, in other ways.
Find Your Voice
With your profile follower-ready and having made sure you haven't upset anyone yet, it's finally time to join the social media conversation. What should you share?
The lack of budget with small start-ups and the low priority given to social media even by established businesses means that frequently, adult retailer social media is just a stream of links directing to their e-commerce. But who wants to follow and engage with a 24/7 billboard?
Be real, not an advert stream. The secret to success in social media is to be engaging, approachable and personable. It can be tricky to balance business professionalism with down-to-earth friendliness, but finding that balance is the key to unlocking audience growth.
To make sure you're consistently sharing engaging content, ask yourself the following question regularly:
If I were a customer, would I follow our social media?
If not, why not? What would make your feed more appealing to potential followers, and more engaging to the followers you already have? Making the required changes will stop your social media from becoming stagnant or unattractive to your audience.
It's called social media, so be sociable. Ask your followers questions, and be interested in and engage with the answers. Run surveys. Share funny (but business-appropriate) images, memes, video clips.
Don't just share your own content and push for sales, be community-minded and share other people's relevant updates too. Interact with the blogging community, and stay aware of top trends both within our industry and viral issues in the world at large.
Use your professional discretion when it comes to publishing social updates about sensitive issues and world events, even if they are trending. Although leaping on a suddenly popular hashtag might seem like a fast track to brand exposure, you don't want to face criticism about capitalising from emotive happenings which may not even be relevant to our industry.
Make Social Media A Priority
Sharing updates regularly is all-important for social media to continue as an effective part of your marketing strategy. Posting to social media should feature in your everyday business routine, rather than rush-tweeting as you dash home from work on Friday afternoon.
That said, you don't have to be constantly logged in to your social media accounts in order to publish regular, engaging updates. Schedulers such as Buffer, Hootsuite and Social Report make it easy to craft a list of updates then send to a variety of social media networks at a later time and date. Buffer offers a web extension and mobile app so you can add interesting content to your scheduled queue at any time.
It can be tempting to rely completely on schedulers, setting up a long list of updates in advance to publish recurrently so your feeds are constantly full. Although social media schedulers are undoubtedly a useful tool, it's not advisable to solely rely on them for your social media content. Remember the importance of being real to your audiences; it soon becomes obvious when no-one's manning the account, causing your brand to lose sincerity points and the human aspect.
When Things Go Wrong
Using social media as a business means creating a public customer service portal, as well as developing another tool in your marketing arsenal. When things are going well, this stands in your favour. Most businesses experience complaints at some point, however, and in the public arena of social media these can be extremely difficult to handle and resolve.
As a business, you have various obligations. You need to maintain a professional attitude – not only to paying customers but throughout your dealings with everyone. Although many businesses sadly lose customer trust and loyalty based on how they handle complaints through social media, others use these public blips as an opportunity to show how their brand responds to criticism.
How you handle criticism and complaints actually communicates your company's strengths more effectively than constantly clinging to the illusion of a perfect image. No-one is perfect, which can help show just how real and human your business is. It's how you deal with mistakes – whether the error is on your part or simply perceived by the customer – that makes all the difference to your audience's ongoing opinion of you.
If your business has made a mistake, take ownership. Admit you did wrong, and show the steps you've taken to correct the error and ensure it doesn't happen again. Do this publicly, not through a private route such as direct message or email. Taking responsibility for the mistake and giving a thorough and genuine apology should be done as soon as possible after the error is brought to your attention, allowing time for the natural desire to respond with an aggressive or defensive reaction to dissipate first.
Seduce With Social Media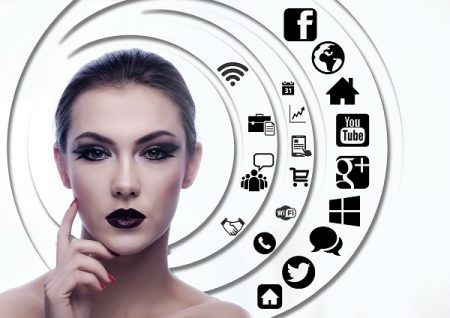 Investing time in your social media, prioritising its importance in your marketing strategy and networking intelligently will help to ensure that your business has longevity. As well as helping to get the word out about your brand, social media is an excellent way to develop relationships with your audience and potential customers.
People invest in people, and a wise online retailer will build a loyal, and ultimately cash-spending community by taking full advantage of social media's global reach.


Unsponsored, unaffiliated
This article originally written for & published in ETO Magazine