Goodbye 2018: Pondering A Year Of Self-Improvement & Change
Goodbye 2018! As we reach the end of 2018, it's time for my annual reflection on what's gone on during yet another busy year. I hope all my readers have enjoyed a fabulous year (& a wonderful Christmas too, if you celebrate it).  Happy New Year 2019 for tomorrow!
So, what were my highlights of 2018? 
Reaching 2018 Goals
Note: Click any image in this post to pop it out full size; use arrow keys to scroll between them
In January I made the decision to lose weight. I felt a massive sense of achievement (& loss, but in the best way!) when I reached my goals before my intended target date –our birthday celebrations weekend, in July. You can read more about it in my fairly whooping-with-joy blog post here.
Modelling the Lovehoney Lingerie Advent Calendar 2018
A side-effect of the weight loss challenge, which was a total surprise, was a new and continued interest in fitness. I've never really been one for much exercise before –not the vertical kind, anyway- so realising that not only was I enjoying this daily walking then cycling regime, but I was getting a feeling of 'needing' to continue it, to benefit myself mentally as well as physically, was a revelation.
Sex Toy Testing & Freedom
As part of spreading awareness about International Women's Day this year, I worked with Lovehoney on another press piece about my work as a sex toy tester. I feel very free to be able to do the work I do – which doesn't only involve sex toy testing, but that's the area the press seem to want to focus on!
Birthdays
Speaking of birthdays, our annual July birthday weekend celebration was definitely a 2018 highlight. 3 nights in a hotel at our nearby city, sex, cocktails, rock 'n roll. We went to our old haunts and enjoyed new venues, and shopped 'til we dropped back into bed together. Bliss.
Family Holiday
We enjoyed our first ever caravan holiday as a family in August – we went to the Haven Park in Cleethorpes and had a wonderful long weekend. The family enjoyed the deluxe caravan, and the Haven centre with all its activities and shows, plus a fairground, was a bonus.
We also spent a very nice long afternoon at the beach building sandcastles and eating ice-cream!
Travel
My partner and I travelled a bit further afield in October –our first holiday abroad together, and we've been together almost 9 years! We've been to Germany in the past, but that was for work and doesn't count (there's nothing romantic about spending a couple of days treading exhibition halls and having b2b meets, even if it is about dildos).
We had a magical, unforgettable and undeniably romantic long weekend in Paris, city of lights and love.
On The Blog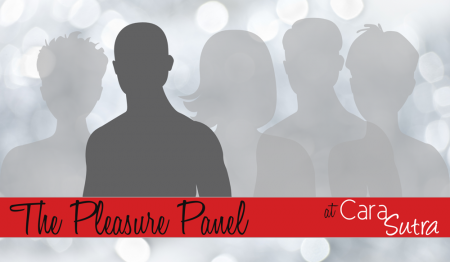 The Pleasure Panel has continued as the big success story of the Cara Sutra sex blog; thanks to the hard work (& hopefully lots of pleasurable moments) of the reviewing team. Let me take this opportunity to say a massive thank you to each and every one of the regular reviewers on the Pleasure Panel, who not only provide thorough and honest reviews of sex toys & adult products but contribute to the longevity of this project by being monthly Cara Sutra patrons too.
The Pleasure Panel Review Products 2018
In other news, I've made a few slight changes to how I use social media this year. I've decided to cut down hugely on how I use Facebook for work purposes, and concentrate more on Instagram. Although Insta is owned by Facebook, I find it a lot more responsive for blog business than Facebook – particularly the personal profile aspect of a Facebook account. There's still a Facebook page for the Cara Sutra blog, but new posts and reviews simply get fed there from automated programs rather than me directly posting updates on the page.
Facebook were getting so strict when it comes to adult content on their platform, as well as really making it difficult for anyone to view your updates on business pages unless you pay them money. No matter how many thousands of page followers you may have, only a small percentage of people would see the updates –unless you pay advertising money. I mean that's understandable and all, you're a business, they're a business, it's business not personal, folks.
Understandable, until you find out that you're unable to give them advertising feeds to enable more people to see your business page content if you are in any way affiliated with or posting about adult content. They don't want our sort there! So FINE, I packed my metaphorical bags and took myself off to Instagram on a more full-time basis. Which is one reason my Insta account is way busier these days. You should follow and have a look. 😉
An example of how beneficial Instagram can be is my UPRIZE post… I reviewed the Lovehoney UPRIZE Self Erecting Bionic Dildo Vibrator back in May, and posted a little video of me wearing it, and enabling the auto-erection feature. Since then it's had well over 80k views, and 1200 likes. Every time I log in there's a new view, like or comment on it, months later!
https://www.instagram.com/p/BiHs534AQhJ/
Settled & Happy
In between the exciting highlights of 2018, we continued living our happy family life in our lovely forever home in north Lincs UK. I feel lucky to be able to live in such a beautiful part of England, away from the smog and rush of the big cities, yet still keep my finger on the pulse of our industry thanks to working online. I also feel privileged to be able to work full time at home, enabling me to be there for my children when they need me; be it school runs or when they're poorly or we have autism-related meetings for our youngest or whatever the case may be.
Plans For 2019
Join me in the New Year when I'll be telling you all about my hopes and goals for 2019… including another Big Challenge to myself. What will it be this time? Find out early January -there'll be a Happy New Year 2019 post here at the blog.


Contains affiliate links