Using Sex Blogs & Blogging For Adult Business Success
Blog Your Adult Business / Sex Toy E-Commerce
Blogs have moved on considerably since their arrival in the mid-90s. Originally created as a pretty nifty way to keep a diary in this digital age, blogging has developed into an internationally popular hobby. In fact, a new blog is created every half a second. Some bloggers have even managed to go pro, converting their frequent blog posts into an income stream.
Although many blogs remain a transcript of their owners' personal lives, blogging is also a highly effective marketing tool across many industries. Adult e-commerce owners: are you blogging your business? You should seriously consider it. A regularly updated blog boasting relevant, top quality content doesn't just educate and entertain your visitors – it boosts your website's SEO.
Including blogging in your Search Engine Optimisation strategy leads to higher numbers of organic traffic to your e-commerce. Traffic who will not only have more easily found your website, but may be persuaded to become a paying customer while they're there. Creating a blog for your e-commerce isn't the only blogging-themed marketing route available to you, but it's a great place to start.
Building Your Blog
Supporting your e-commerce with a great quality blog will help raise the visibility of your adult business online. A well-maintained blog helps to increase the elusive 'footfall' of web-based retailers.
Do consistently high levels of organic traffic sound good to you? Then stop fretting over those special offer graphics for a moment, and start building your blog.
There are two main ways to create a blog for your online store. You can use a blogging facility integrated with your e-commerce platform (if it has one) or you can install a blog which is linked from your main website, or installed alongside.
Current SEO trends advise that the most effective way to install your blog is in a subfolder, not a different domain. Therefore, it's better to create http://www.myshop.com/blog/ rather than http://blog.myshop.com/.
Once your e-commerce blog is built, you'll need to write and publish some blog posts so that even your very first visitor has something interesting to read. How do you capture and keep your audience's attention? What sort of themes will persuade a reader to bookmark your blog so they can visit regularly? Your blog posts clearly need to be not only relevant to your adult business, but informative and entertaining.
A blog can be extremely effective as part of your business SEO plan – especially if you ensure you only publish content which is great quality and in keeping with your brand's ethos. With so much to keep in mind, even deciding what you're going to write about can seem like a daunting task.
What To Write
As a retailer, you'll know just how much choice is available in terms of intended purpose, design, material and manufacturer of adult products. When deciding what to write about on your e-commerce blog, the topics you're relevantly able to write about is similarly wide-ranging. Add in sexuality and relationship themes, as well as all the product focus, and you start to reveal just how varied the blog posts on an adult e-commerce blog can be.
Having too much to write about can create just as much inertia as the dreaded writer's block. One way of dealing with this hurdle is to break down the seemingly enormous task of creating your fabulously populated blog by identifying the main themes you'll be writing about. Then, sub-categorise those areas into topics you can use as inspiration for ongoing blog content.
Here's one example of a blog content inspiration plan:
Product Related Posts
How-Tos: Educational articles which provide detailed information for your readers about the most effective use of various products.
Buyer's Guides: Discussion pieces which introduce readers to entire categories of products – such as prostate massagers, anal toys or lubricants, for example – or a series of manufacturer focus pieces.
Industry Trends: Examinations of historical trends in the adult product industry as well as discussions about futuristic sex tech.
New Product Spotlights: More in-depth introductions to notable new items at your online store than would be appropriate on the official product page.
Sexuality Articles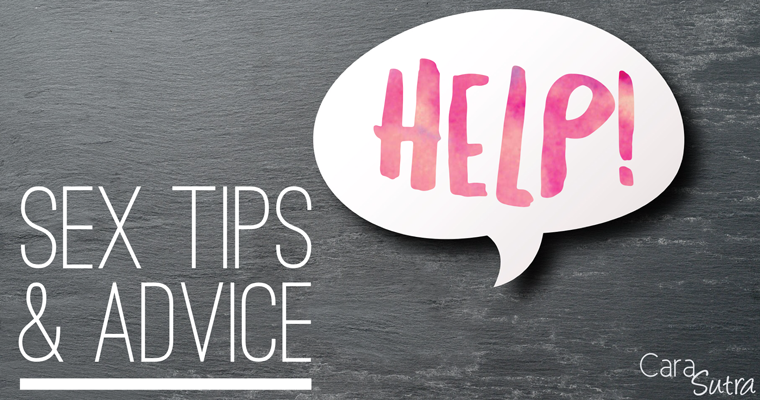 Sex Tips: Realistic and well-researched sex tips presented in an approachable and fun manner. Remember to be inclusive; not everyone is cis-gendered, heterosexual or physically able.
Relationship Advice: Many people turn to the internet when they have difficulties in their relationship or want answers to relationship-based questions. Become the advisor they can turn to.
BDSM Insights: If your business sells BDSM themed products then it makes sense to offer BDSM advice on your blog. The world of bondage and fetish is vast (as well as increasingly fashionable thanks to a certain 'shady' trilogy) meaning there's a wealth of bondage toys, fetish topics and kinky practices to blog about.
About Your Business
Who You Are: Blog about your company (as well as introducing specific team members, if you're able) to help engender and nurture the human connection between your adult business and its customers.
Diary Entries: Get back to blogging basics by simply publishing regular entries covering what you've been up to as a business, and as members of the team.
Behind The Scenes: Everyone loves a shared secret. Indulge your readers with regular sneaky peeks behind the scenes as well as teasers about what's coming soon.
Events: Write updates about the events you've been to. What were they like? What did you do and who did you see? Which other events will you be at soon? A physically accessible business is certain to appeal to your visitors as you'll be easier to connect with in a real-world way.
You might be feeling the urge to instantly populate your entire blog so that you can entertain your readers (then convert them to customers). But there's no need to overexert yourself writing everything at once. Instead, focus your initial blogging efforts on a few articles which form a great introduction to readers as well as being commercially beneficial.
You'll have to decide on the specific themes which are right for your particular adult business, but as an example:
Who Are We? An Introduction To The Team & Our Values
A Short History Of Vibrators And Unmissable New Styles
Introducing Couple-Friendly Sex Toys To Your Relationship
You can use your first three posts to openly define your target audience. They clearly state what people can expect to read about during future visits. Carefully considering the commercial aspects of these introductory pieces also means you're not wasting any time when it comes to the search engine optimisation of your blog content.
Growing Your Blog Audience
Ok, so you've created your introductory blog posts and published them on your new and beautifully designed blog. Where's all the traffic? Why aren't there thousands of happy visitors being converted into paying customers?
There's a lot more to it than publishing some blog posts then enjoying instantaneous success, sorry to say. For e-commerce businesses who don't have a high volume of traffic or the support of a huge social media following, achieving a consistent visitor-to-customer conversion rate goes beyond crafting brilliant blog posts and waiting for the cash to roll in.
Social media is a fantastic promotional tool for your adult business and blog. For now though, let's explore another blog-based marketing strategy.
Sexuality Bloggers
As well as running your own blog to support the marketing of your e-commerce, there are several established sexuality bloggers who provide various marketing services.
Adult industry bloggers (commonly known as sex bloggers) can help your e-commerce become more visible in terms of both organic and direct traffic. Backlinks from search-engine-authoritative sex blogs are incredibly valuable, as are contextual mentions of your adult business in blog posts and your engagement with the sex blogging community via social media.
How can you find sex bloggers who offer marketing support to adult industry businesses?
Gone are the days of browsing for relevant blogs then sifting through hundreds of blog rolls to create a 'network spreadsheet'. Due to the lower levels of censorship for the adult industry on Twitter, this is where you will find the vast majority of sex bloggers. You can use Twitter's search box, related hashtags and the 'similar account' algorithms to find more sex bloggers than you can shake a body-safe dildo at.
How Sex Bloggers Can Help Your Adult Business
Although several sex bloggers offer business marketing services, bear in mind that not every blogger offers all the services discussed here – while other bloggers may not offer any services at all.
Of those sex bloggers who do offer marketing services, the most common ones are:
Banner Advertising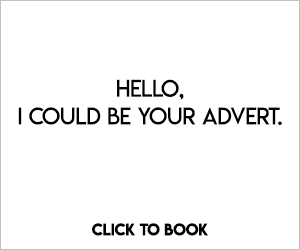 Good, old-fashioned billboard advertising – but on the web. Some sex bloggers offer linked banner advertising on their blog. Discuss exactly where your advert will be placed beforehand, as well as for how long. Will your link will be follow or nofollow? What payment methods does the blogger accept?
You'll also want to know how much traffic the blogger receives before you book your ad – these and any other queries are best resolved before money changes hands.
Guest Post Publication
Before you can boast your own large blog readership, it can be beneficial to write a guest post for an established sex blog. These guest posts generally include a backlink to the company who provided it, helping to boost your SEO, plus a legal disclaimer stating that it's a sponsored post.
Social Media Marketing
If a sex blogger has a sizeable social media audience, they may offer marketing for businesses through that platform. For example, a blogger with several thousand followers on Twitter may offer adult e-commerce businesses the opportunity to purchase sponsored tweets. Tweets from those with a high follower count have a greater reach than a new e-commerce could hope for on their own, and from established sex bloggers they also stand a good chance of being shared even further.
Content Creation
When you need specialised content writing, who better to reach out to than trusted experts? Sex bloggers are perfect for all your content creation tasks. These may include optimised meta data on your e-commerce pages, promotional yet factual product descriptions, and guest blogging at your new blog.
Product Development Consultancy
For a manufacturer embarking on the creation of a new product, sex bloggers' expertise can be invaluable. You can receive privately imparted critical feedback about your product at any stage of the process. Product consultancy has the added bonus of saving you money in the long run – rather than proceeding with designs which don't work, are unsafe or are unsuitable in another way.
Marketing Consultancy
Organising your adult business can be overwhelming; website and motivational graphic design, sales, offers… and now a blog on top. Then you need to think about marketing! Staff, time and budget limitations can often lead to slap-dash efforts which are particularly noticeable and damaging through the public channels of social media. Avoid common pitfalls and get marketing advice from those in the know: sex bloggers.
Product Reviews
Product reviews offer many facets which are compatible with e-commerce marketing strategies. Reviews consist of relevant, well written content on an established blog, with back-links to the supplying company.
Many bloggers will only write 100% honest and genuine feedback for the products they receive (yes, even if you're paying for product reviews as a service), so bear in mind that a blogger's review won't necessarily say positive things about the product.
Work Deserves Payment
Although sex bloggers can provide fantastic assistance to an adult business, all too often they are expected to provide this help for free, or in return for products.
Before firing off another "we don't have the budget for that" reply to a blogger's rates list, think about what exactly you're asking of them. Bloggers offer your adult business their time, often coupled with years of expertise and industry-specific skills. When a business hires a sex blogger for marketing or consultancy, that blogger deserves to be paid – just as you'd expect to pay for any marketing or advertorial service.
A new company's marketing budget will likely be limited; a bottomless bank balance remains a fantasy for most of us. The key is to balance that limited budget against your expectations from bloggers, and to communicate the realities of your situation in a respectful way.
For example, sex toys are not currency, so it's unlikely that your 'generous' offer of a free vibrator will elicit the excited and grateful response you might have expected. I'd also strongly advise against ever offering 'exposure' as payment for services.
When Your Budget Is Limited
Letting you know what not to do when you don't have a grandiose budget is all very well, but how can you work with sex bloggers in a budget-friendly way which respects their expertise while benefiting your adult business?
Let's revisit product reviews. Some bloggers charge a fee for product reviews whereas others offer a review on their blog simply in exchange for the product. Each blogger's policies are unique to them. If you're upfront and open about your lack of budget from the start, explaining that you're a new adult business struggling to become more visible, you are more likely to receive a product review acceptance. Or at the very least, a kind refusal which leaves the path open to work together when you do have some budget available for paid services.
As mentioned previously, reviews from bloggers don't always offer guaranteed positive endorsement of the product. Make sure you know exactly what you can expect when requesting a product review from a sex blogger.
Some questions you might want to consider are:
Will the blogger link to your store from the review?
Will those links be follow or nofollow?
Can the blogger offer a timescale for review completion?
Is the blogger on social media? Where can they be found?
What is the blogger's usual practice when they dislike a product?
Friendly but clear communication from both sides is essential to help avoid future issues from misunderstandings. The best-case scenario is that a blogger enjoys and heartily recommends the product in a published review which links to your adult business. However, that's only one possible outcome, and sending a blogger a product does not translate to payment for a guaranteed positive review.
By keeping communication clear and adopting a professional and respectful attitude, you'll be able to forge mutually beneficial b2blogger relationships which last for years.
Click to view my adult industry services Rates Card
Blogging can be a highly effective way to help take your marketing from non-existent to stratospheric. Watch out for my upcoming article advising how best to use another powerful business promotion tool: social media.


Unsponsored, unaffiliated
This article originally written for & published in ETO Magazine