How To Get Advertisers On Your Blog & How Much To Charge
Fancy becoming a professional sex blogger? Once you've decided to 'go pro' as a blogger, you'll likely be brainstorming for the most effective ways in which your sex blog could pay the bills. The immediately obvious one is to place adverts – but how do you get advertisers on your blog? And how much should you charge?
Lay Down Easy To Understand, No Nonsense Groundwork
Before you even think about approaching potential sex blog sponsors, my advice is to take a considerable amount of time to plan exactly how you're going to go about your ads. Once you start reaching out to advertisers you'll need to know exactly what you're about and answer plenty of questions, so it's best to get your terms, rates and everything else about advert planning & placement straight in your head beforehand.
Although it may seem an impossible task, try to firmly decide on your opening rates and your policies & understand your thought processes along the route, how you calculated those amounts, why, and the reasons behind the terms you lay down. This will help you answer advertisers' questions when they arrive.
Track this project in the easiest to understand and follow format for you. This might be with an online project management tool, an email draft, a Word document, a series of Post-Its on a project flow board or simply penned lists and plans in a fresh notepad. The only right way to plan is whatever feels most comfortable and easy to keep on top of for you.
Create Your Rates & Terms Pages
As I keep mentioning in this Sex Blogger School Series, there really are no rules – I can just advise various things based on my own experience. Therefore, I'd strongly advise that you create a page on your blog which gives the following pieces of information as the bare minimum:
1) the fact you offer advertising to sponsors
2) where these adverts are/will be shown on your blog
3) how much your adverts cost
4) how advertisers can contact you in order to arrange their ad.
There are some other pieces of information that you could include if you wish, such as image formats accepted for the ad, required dimensions, whether you accept dofollow/nofollow (or either) links, payment methods you accept.
I try not to ramble on too much on my advertising info page as I want advertisers to be able to read the basic information – what's available and how much it will cost them – then be able to contact me from that page to find out more/book their ad.
Tone Of Voice
The way you communicate with your readers – which includes potential advertisers on your blog, and companies you work with in other ways – is of course, down to your personal style.
That said, I would advise a firm but fair tone of voice especially when it comes to writing of a purely professional nature, such as on your rates and t&c pages. These may be on the same page, or you might decide to omit terms for advertisers completely – however this may lead to misunderstandings when advertisers expect more, or something different than you intend, or you feel pressured to work in a way that doesn't sit right with your morals/policies/other.
I'll admit that after working with several companies over the years I have to try to put cynicism and jadedness behind me. It would be easy to let the companies who have tried to take advantage, ghosted me, expected work for nothing, didn't want to pay up front etc etc get to me. For my presumptions about new companies to eke its way into my professional writing. I could come across really hard-faced/aggressive/intimidating in doing so, and put off advertisers immediately – even before they've reached out to email me and talk to me about options.
There's definitely a line between being firm but fair, being professional and reasonable, and being too-scary-to-work-with from the outset.
Carefully Plan How Your Adverts Will Work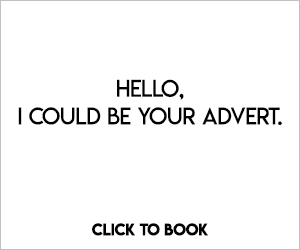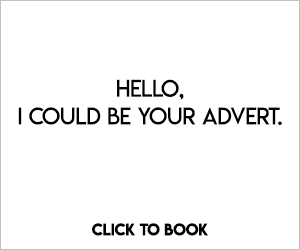 Where will your sponsors' adverts be placed on your blog? Which pages? Where on the page? How many will you accept? What size will they be? How will the adverts look on various devices – not just desktop, but laptop, tablet, mobile? How will you track the number of advert views and click-throughs? You can be sure that paying clients will want to know all this information & perhaps more.
For your own information, and how they'll be displayed on the site, what will your adverts be called? If you have simply one type of advert spot available, then likely this will be labelled 'sponsors' or 'adverts' or some-such. If you have more than one type of advert, then you may want to label the different tiers so they're easy for readers to differentiate between (as well as for your own records).
I call my ads Premium and Standard – however those labels aren't the 'typical industry' names for advert tiers, they're the tier labels I've thought of and use. Feel free to make up your own! Gold and Silver. Primary and Secondary. Spotlight Sponsors vs Advertisers. Feel free to get imaginative and use your natural blogger's creativity.
Make The Process Extremely Easy For Advertisers
You're more likely to secure advertisers – and have those advertisers renew with you – if you make the process as easy as possible for them. Make your advertising page easy to understand and stick to the important points. Make it easy for them to get in touch with you and make it easy for them to pay. Provide all the information required, don't make sponsors have to chase you for info.
The more difficult the process is, the less likely a sponsor will want to renew the next time – if they make it through your initial process at all. Remember, advertisers are now your customers, in a way, and as a service provider I certainly feel a responsibility to keep communications easy to understand, processes simple to complete and to maintain a professional, b2b relationship.
Approaching Companies To Sponsor Your Blog
So you've calculated your advert rates, planned your rates and terms page(s) and given thought to all the potential questions you may be asked by advertisers. It's time to actually approach some companies with a view to sponsoring your blog!
Keep in mind that right at the outset, the important thing is securing a sponsor – or two, if you're lucky. Keep rates eyecatchingly reasonable with your traffic size at the forefront of your mind (we'll get to prices soon) and hopefully you'll soon persuade a business to sponsor your sex blog.
Who should you approach, though? Think back to companies you may already have had dealings with in your time so far sex blogging. It could be that a retailer or manufacturer regularly sends you products to review, and you chat by email. Perhaps there's even a handful of businesses like this. It could be time to dig out the email address of that friendly rep you emailed with a couple of months back.
Don't be backwards in coming forwards, keep friendly and approachable professionalism at the forefront of your mind and assertively investigate whether businesses would like to sponsor your blog. Include the rates and basic pieces of info on the email. Avoid mass emails for this initial connection; a personalised email highlights your sincerity. Lay out the benefits of sponsoring your blog, what you have to offer an advertiser.
How Much To Charge For Adverts
This is such a tricky area to advise on and there's no hard and fast rules. You might be realising by now that there aren't really any 'rules' for any of this; sex blogging is a very personal journey.
What I did, was to wait until I had a decent amount of daily traffic to my blog before approaching businesses to try to turn them into advertisers. For me, this was 1000 visitors a day, and I started off charging £30 a month for ads which showed on my homepage + sidebar, and £20 a month for ads which only ran on the sidebar throughout the site. You can more about ad rates in detail in this related post.
To let you in on a secret I also offered the first couple of advertisers a bonus deal if they took out a 3-month advert run. Let's say, a discounted rate against the published ad rates plus a handful of marketing tweets. This meant that I secured those first couple of sponsors for a few months at least on the site, during which time I could approach other companies to come on board as sponsors too. With the first couple of sponsors already on the blog, demonstrating that other companies had taken that leap of faith and invested in me as part of their marketing strategy.
Similarly, I only opened up a few ad slots on the blog at the start; having a ton of vacant ad spaces looks over-optimistic and if this situation continues it can appear that you're simply unsuccessful in getting any advertisers. Having just a few spots available can also increase the silent pressure on companies to jump into an ad space before another business gets it. If a company doesn't feel the need to act quickly, generally (in my experience anyway) they won't.
You can raise your prices as time goes on, as your traffic grows and as you become more known about and established in your new professional position in the adult industry.
Additional Services
There's the possibility of adding other services for adult industry companies along with your adverts. These may include but are certainly not limited to:
Social media mentions/promotion (ensure you add the legal disclaimer of #ad or #spon on your paid-for tweets)
Sponsored email newsletters or areas/banners within your newsletter
Hosted giveaways (competitions attract a lot of attention therefore it makes sense to charge for these when you have a decent size blog/social media audience)
Paid-for (yet still unbiased) product reviews
Sponsored post publication
Commissioned advice posts/buyer's guides on behalf of adult industry businesses
Whether you offer any or all of these additional services to businesses is entirely your decision. There's no reason to offer any of them at all if you're not comfortable, or if you want to do certain things like host giveaways and complete product reviews without charging a fee.
However, if you're serious about your sex blog helping to pay the bills then it's time to get your business head on. Use any avenues available to you as well as your personal skillset to ensure you're paid fairly for your adult industry business promotion & marketing.
And never, ever accept any offers of 'exposure' as 'payment'. Just a heads-up 😉
Find all Sex Blogging advice articles here


Unsponsored & unaffiliated post.
Found this post helpful? Please support my blog by buying through my sponsors in the sidebar! >>
Thank you <3