Mimi De Luxe Reveal Expert Recommended Sex Toys
Ever wondered which sex toys veteran sex toy testers would recommend? Sex shop Mimi De Luxe have revealed the latest expert recommended sex toys.
This insightful piece gives the sex toy recommendations of sex bloggers, sex toy testers and relationship advisors such as Pillow Princess Reviews, Emmeline Peaches, Jaqueline Hellyer and more.
Expert Recommended Sex Toys
Not only do Mimi De Luxe ask what the experts' favourite toys are for personal use, there's helpful recommendations for people who have never used a sex toy before.
What about if you're using sex toys as part of a couple? On the other end of the scale: which toy should be within close reach after a relationship split?
If you're a regular Cara Sutra reader, you might have guessed my favourite sex toy. However, some of my other sex toy and vibrator recommendations could be a surprise.
You can read the full post at the Mimi De Luxe blog.
Sex Toy Shopping
Sex toys are a fun addition to your sex life, no matter your gender, sexuality or relationship status. However, there are just so many sex toys available now that it's difficult to know which one to spend your hard-earned cash on.
If you're still struggling to make the decision, why not read honest & unbiased sex toy reviews from myself and the Pleasure Panel team here at the blog? These thorough reviews give real-user feedback about the products you see for sale in high street and online sex shops.
Reviewers try to answer all the questions a potential sex toy purchaser might have, but in the event you have more questions about a specific product, don't be afraid to ask. You can leave a comment on any review and I'll reply as soon as possible.
Shops, Get Your Toys Reviewed
Online sex shops are welcome to send me their products for reviews to be arranged at Cara Sutra, just email me here.
Become A Sex Toy Tester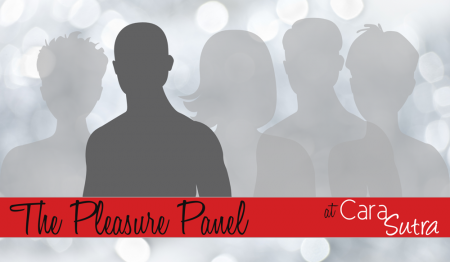 For members of the public who'd like to become a sex toy tester, have you thought about joining the Pleasure Panel and writing sex toy reviews at Cara Sutra? Make sure you read the FAQ then join today.


Unsponsored post