Masturbation Tips: Shame-Free Pleasure Sensations For Your Penis And Prostate
Wanking is great, isn't it? All those delicious, erotic sensations travelling through your body, at any convenient time you choose, resulting in a sensory overload and glorious climax. But, [Morpheus voice…] what if I told you that masturbation could be even better? Will you come down my rabbit-hole as I show you how?
Masturbation Guilt? Have A Swifty And Shake It Off
First thing you need to lose (besides your pants) is any guilt you might feel about masturbation. Society loves to make people feel guilty for anything sex-related – even the word 'wanker' is deemed an insult.
In reality, masturbation is not only highly pleasurable but there are numerous health benefits. As well as boosting your mood, lowering stress levels and helping you sleep, certain types of masturbation can even reduce your chances of prostate cancer. We'll get to that in a little while.
Bettering Your Hand
You might think you've got wanking down pat and know all the techniques for getting your rocks off like the palm of your hand. However, there are so many other sensations available to thrill you and your penis. Limiting yourself to solo hand-jobs – as great as they may be – means you're missing out on some truly orgasmic opportunities.
Penis Pleasuring Sex Toys
There is a mind-boggling array of penis pleasuring sex toys available to choose from, whether your budget allows for a tickler sleeve or one of the many vibrating cock rings, or can stretch to a world-renowned luxury wank from the likes of Fleshlight and TENGA.
The design of your penis pleasuring sex toy is down to your personal preference. You might want to fantasise about banging a porn star with the Fleshlight Girls range, or thrust into the vagina, anus or mouth of whoever you fancy with the classic Fleshlight range. Less anatomy, more alluring textures? The abstract design of the TENGA Flip Hole could be absolutely perfect for you.
What Is Prostate Stimulation & Why Is It So Great?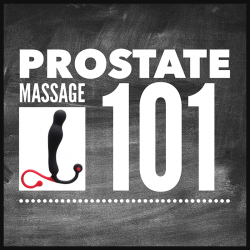 The prostate gland can be found about 3-4 inches inside your bum on the side nearest your penis. This gland produces the majority of your ejaculation fluid. It's about the size of a walnut, with the same sort of texture.
Although your prostate gland will likely be checked out at some point by a doctor, to make sure you're in good health, it doesn't have to simply be another part of your body. Stimulation of the prostate can be incredibly erotic and lead to intense orgasms which differ from penis-stim orgasms.
Regular prostate stimulation doesn't just open up a world of new sexual stimulation for you, it also reduces your chances of prostate cancer. What's not to love?
Isn't Anal Stim For Guys A Bit Gay?
No, enjoying anal stimulation as a straight man isn't gay in the slightest. To be honest, enjoying sexual activities with another man doesn't necessarily make you gay – but that's another story.
Sex toys are made for anatomy, not gender or sexuality. That means if a toy fits, is made for it, safe to use and feels good… then go ahead and enjoy!
Once you realise and accept that anal stimulation is for anyone with a butt – not just gay men – you can start to enjoy the wealth of new pleasure possibilities anal sex toys bring. As well as perhaps some of the most powerful orgasms you've ever experienced.
Ok, So Which Anal Sex Toys Should I Try?
There are three main rules to anal stimulation: choose the right toy (in terms of size and type), use lube and take your time. Each one of those rules is so incredibly important. The area inside your bottom is delicate and super-sensitive – which, of course, is also plus when it comes to stimulating it. And you should only ever use toys anally which have a flared base or some other facet which means it won't get drawn up inside your body.
As well as three main rules to anal stim, there are also three main types of anal sex toy to choose from. Anal beads, butt plugs and prostate massagers. These can be static or vibrating. Vibrating anal sex toys can provide surprisingly vigorous stimulation, something to be aware of when you're selecting your toy.
Anal Beads
Anal beads are usually a string of graduated size beads with a loop at the end for easy retrieval. You need to keep a good hold on the finger loop at all times during use. Anal beads can dramatically intensify the pleasure you feel when they're removed at the time you orgasm, making them an ideal partner to penis-based masturbation.
Butt Plugs & Anal Dildos
Butt plugs and anal dildos are part of the same family of sex toys. There is a slight difference; butt plugs are usually rounded (spherical or tulip shaped body) with a narrow stem finished with a flared base for safety and anal dildos often have a longer, more cylindrical insertable part finished with the mandatory flared base.
It's so important -especially for anal sex toy beginners- to choose the right size of butt plug. Leave pride at the door and go smaller than you think you can take. It might look small in your hand but it often feels twice the size in your butt. There are even butt plug sets with increasing sizes so you can work your way up if you wish.
Prostate Massagers
Plenty of research has been carried out relating to the perfect prostate massager shape to effectively deliver the most powerful prostate-based orgasm. A leading and reputable brand in this field is Aneros. In fact a recent reviewer for the Pleasure Panel reported after using their Aneros prostate massager:
"I just put it in and left it alone to let my body do the work… and boy, does it! I just relaxed laying on my bed and all of a sudden a rush of warmth came all over me, blood pumping… then I felt it. I came, like a lot but didn't ejaculate which I've read is totally normal."
Specially Designed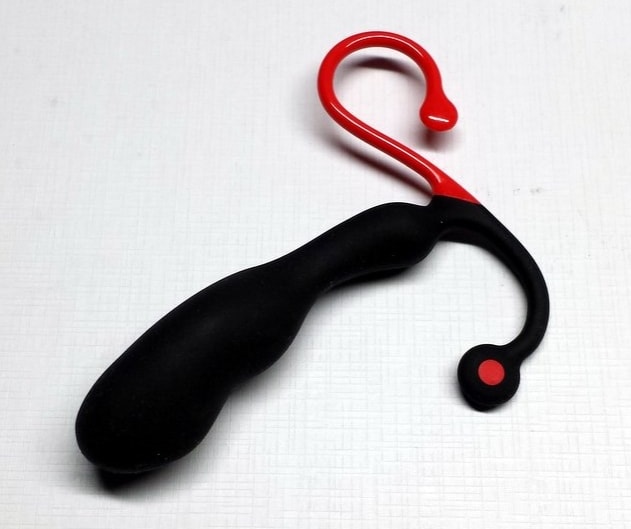 Prostate massagers are specially angled to reach and stimulate your prostate with minimal effort from you. The prostate gland can be difficult to even reach by yourself using just fingers, never mind carrying out a full session of solo prostate stim. Therefore, it's really worth investing in a good quality prostate massager which is not only designed precisely for this purpose and will do the work for you, but will deliver incredibly powerful orgasms to take your breath away.
Time To Try Something New
There are so many other pleasure sensations you could be enjoying during masturbation than the overly-familiar grip of your hand.  Make the decision to try something new with the help of some penis and prostate sex toys.
As we've discussed, there are so many styles of self-stimulation waiting to be discovered. Thanks to penis pleasuring sex toys, anal tools and prostate massagers, you can look forward to masturbation sessions that feel as exciting as it did the first time – every time.


This is a sponsored post