Have you ever bought a sex toy subscription box?
Sex toy subscription boxes have been rising in visibility over the past few years. I remember a few years ago, a new sex toy subscription box service would launch once a year, then it steadily rose to two or three new ones a year. Over the past year it seems to be every few months that a new adult subscription box service has launched.
The sex toy subscription box companies which are most prominent in my mind are obviously going to be those of the businesses which have contacted me, or worked with me in some way. These include SmutBoxes (read the Pleasure Panel reviews), DewciBox (Pleasure Panel reviews being arranged at the time of writing), The Nooky Box (as featured in Slate) and Dreams Boutique. However, a quick glance at Google provides info on several sex toy subscription boxes on just the first page alone (some through third party listicles): The Fantasy Box, PashPack, Spicy Subscriptions, The Pleasure Pantry and Unbound.nyc, to name just a few.
What exactly is a sex toy subscription box?
There's a rumour that 'all of them [are] modeled after the wildly popular Birchbox' – which is a business which sells a monthly subscription to a box of beauty supplies. The beauty blogging world is huge; it makes the sex blogging world seem like small fry. Therefore, not only is a beauty subscription box especially attractive to those who use the items in everyday life, they're also a fantastic way for beauty bloggers or vloggers to expand on their content in an affordable way. If you're interested, you can read a couple of Hella Rude's Birchbox reviews at CaraSutra here.
So if sex toy subscription boxes are modelled on Birchbox/a beauty supplies subscription box, it's quite easy to work out the rest. An adult subscription box or sex toy subscription box is a monthly/quarterly/whatever frequency the company offers box of sex toys and/or other adult and sex based items. Think condoms, lubes, massage oils, couples' games and foreplay bits 'n bobs.
For example, here's an example of a monthly box from DewciBox:
And here's the range of items in one of the boxes from Smutboxes which was sent for a Pleasure Panel review:
How much does a typical sex toy subscription box cost?
That's a difficult one to pin down exactly. The sex toy subscription boxes in the UK that I've found range between £25 to £50 per month, and in the US they range similarly; I found boxes from $22 up to $50 a month. The lowest prices per box or month often depend on the subscriber signing up to a three-month term, and so benefiting from the low price 'per box' due to buying in bulk.
Why do people buy sex toy subscription boxes?
The allure of sex toy subscription boxes, and the key to their success, lies in what many other businesses have taken advantage of: people love the excitement of a nice surprise. It's difficult to buy yourself a surprise gift from traditional high street or online shops – whatever the nature of your gift. From Avon's mystery beauty bags to Lovehoney's Crazy Random Grab Bags, customers do love that unknowable element. Here's a chance to buy yourself a mix of products, with a theme you have an established interest in, with a guaranteed value above what you're going to pay – and the specific products you get will be a complete surprise. The allure is obvious and undeniable.
What could put people off buying a sex toy subscription box? And, why would someone stop buying them?
I think people are wary of buying a sex toy subscription box for a number of reasons. They could be similar reasons to why those same people wouldn't purchase a beauty, edible treats or other type of mixed gifts subscription box. Just because you're guaranteed products amounting to a value more than you pay for the box doesn't mean you'd necessarily choose those items yourself, or even use them once they're in your collection. With adult products and sex toys, preferences are even more personal and intimate, so the potential to receive a bunch of products that just aren't right is even more pertinent.
A sex toy subscription box which contains good quality sex toys and adult products – I'm talking body safe materials/formulations, rechargeable and waterproof properties, durable mechanics – is understandably going to be more expensive than its 'cheap buzzy' filled counterpart. Generally, you do get what you pay for. The problem for a sex toy subscription box service is that the cost of these genuinely good quality products is higher than the less body-safe/luxurious versions, and so the end price of the sex toy subscription box can become high enough to halt even the most ardent sex toy fan in their tracks.
It's one thing to purchase your own high end, brilliant quality sex toy (or three) after shopping around, poring over the specifications and researching reviews. It's quite another to hand over the required amount of cash for three high end, brilliant quality sex toys (perhaps a little less ££/$$) to a subscription service and hope the sex toys you receive will be ones you get on with. Toys that suit your anatomy, sexual preferences – the way that you personally like to masturbate or use sex toys in your sexual life.
Quality vs cost is the key issue
This, I think, is the crux of the problem for sex toy subscription boxes. There's a constant battle to balance fantastic quality goods inside the boxes with the fact that those in the know, those who care about the quality of their adult products, need to be persuaded that they'll end up with items they will want and use. Products they could have chosen for themselves. You can see why this can be such a problem for sex toy subscription box companies. The amount of choice, the variety of sex toys available is so massive that unless a person has chosen a sex toy for themselves it's very difficult to get it spot on – especially for the more discerning customer.
Even when these more discerning sex toy fans shop for their own sex toys they can be left with an adult toy which doesn't quite do it for them, despite the fact that they've shopped for it themselves with plenty of research beforehand.
Not only do sex toy subscription box companies need to overcome this first hurdle – at least for choosier customers – they need to impress a person who does buy one of their boxes enough -on the first go- that they will carry on their subscription. Some sex toy subscription boxes guarantee themselves a certain amount of ££ by insisting upon a three-month subscription from the off, others take a less hard ball route and gently persuade a higher investment from the start with a lower price per month for bulk purchases at the beginning. It's tempting to get 3 boxes for £20 each if you pay all in one go, instead of dipping your toe in the water with one but having to shell out £40 for it, for example.
The sex toy subscription box graveyard
Do sex toy subscription boxes really face any difficulties in business? Or is this all just speculation? Well take a look at the evidence. There's plenty of sex toy subscription boxes which have launched with enthusiasm and verve, just to go out of business due to lack of sales.
Tuck Ins Monthly
Was at tuckinsmonthly.com. Source: http://boxes.mysubscriptionaddiction.com/box/tuck-ins-monthly
LuvMyBox
Was at http://www.luvmybox.com/ Their Pinterest: https://uk.pinterest.com/luvmybox/
BlushBox
Was at http://www.blushbox.com/ Their Twitter: https://twitter.com/blushbox
Dejamor
Was at dejamor-dot-com. Their Facebook: https://www.facebook.com/dejamor/ (They had new management in 2014 and are now at datenightdoneforyou(dot)com)
Boink Box
Was at http://info.boinkboutique.com/boinkbox/ I did find instructions to sign up for info of an upcoming release instead, at http://boinkboutique.com/. No other details given.
Secret Sex Box
Operated from SecretSexBox.com.
Quote from their site:
SecretSexBox ended in September of 2013.
Here is a an explanation from Tom Nardone, the founder.
It was a bit of a dud. Really. As the person most responsible for the project, I will call it like it was. It was a dud. Getting a new box of sex toys and romantic gifts every month sounds like a great idea, but in practice it wasn't. Here is what went wrong.
1. $19.95 seemed like the price that people would want to pay for such a service and most everyone agreed. Unfortunately, $19.95 doesn't buy much, even with our purchasing power. Every month we struggled to find something interested [sic] for that price. Some months we did OK.
2. Monthly is too often. Long term subscribers must have had a nightstand full of stuff.
3. Everyone has different tastes, but many items are offensive. Toys for men caused people to exit quickly, other body parts seemed to be off limits. Eventually, it seemed like we would end up shipping only bullet vibrators, which would be dud-like.
4. Our staff grew frustrated. We didn't look forward to planning it. Working on it, it felt like a dud.
5. It didn't make money and it became clear it never would. It was a financial dud. – Secret Sex Box website
As you can see, staying in business selling a sex toy subscription box service is really quite tough.
What could help sex toy subscription box companies stay in business?
I really don't believe we need any more sex toy subscription box companies right now, personally. There is definitely not a 'gap in the market' for such a business, there's plenty for people to choose from if they want to purchase a single box or a subscription. Please don't think you've hit a jackpot idea if you decide to start a sex toy subscription box service; it's been done. A lot. Plenty of companies are vying for business and struggling to get those all-important sales.
If you've already started a sex toy subscription box company, then of course I wish you all the best in your business. I have a few suggestions which might help you remain in the red – no guarantees, obviously!
1. Make sure you're entirely ready for business as soon as you launch to the public. First impressions count, so the first time people visit your website it should be fully functioning, offer good Ux and people should be able to purchase a single box or a subscription then and there. Please test for checkout problems or 404s before launch.
2. Once you're ready to launch, consider all the marketing channels you have the budget for. If you can afford it, some companies find greater success using mainstream press avenues. Approach women's magazines such as Glamour and Cosmopolitan, and remember that backlinks online are incredibly valuable on top of the print mentions. If you offer unique and relevant content instead of just pushing your business it could help your pitch immeasurably. Sunday papers often have a lifestyle supplement where such products are rated and advertised alongside a relevant piece.
3. If mainstream press mentions are too pricy or difficult to secure, look at lifestyle and sexuality websites which could help you. This could be by including your company in a listicle, or they may offer sidebar advertisement. Online ads give you not only exposure and click-throughs from interested readers but also help your website rank better with several backlinks from authoritative and relevant third party sites. Don't forget your SEO, it's very important.
4. Make the most of social media. By which I definitely don't mean, open up a Twitter and Facebook page and just push your link hundreds of times a day or send your link to hundreds of relevant persons every day. You'll soon end up blocked and with a bad rep for spamming folk. First, make sure your social media pages are set up properly and well presented (choose your handle/name and stick to it, set a clear avatar/profile pic, make sure your URL is placed your well written bio). People make the mistake of thinking social media is free marketing. Although it's certainly lower cost money-wise than online or print advertisement, or buying SEO services, it still [should] cost you in terms of the time you spend on it – as well as product costs for giveaways etc. Research your industry – the sex toy subscription box competitors and also the sex toy industry. Who are the key players? Who would you benefit from working with? Be interesting online, not just a constant stream of advertisements for your site. Yes, you need those sales – but complete success likely won't happen overnight. Be relevant, fascinating, friendly, respectful and at all times, professional.
5. Consider getting some honest reviews written about your subscription boxes. Be aware that this is not 100% guaranteed positive content about you and so should not in any way be viewed as a dead cert for promotion. Obviously the more you believe in your product the more likely honest reviews will be favourable about you. But they are honest reviews at the end of the day – people will review your subscription box and service based on their personal preferences and experiences and the consequential content will reflect this.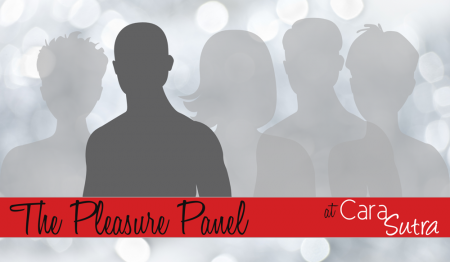 By the way, if you'd like Pleasure Panel reviews of your sex toy subscription box service or sex toys, let me know and I can send you further details. They're free – you just pay the cost of the items and cost of postage to me. I arrange the rest. Email me here to find out more.
Who might consider buying a sex toy subscription box?
As I've already mentioned, once people become more experienced in buying and using sex toys they tend to become more choosy. 'Vibrator veterans' often only want to spend their money when they know exactly what they're getting – the highest quality sex toys made with the best quality, body-safe material, in a shape and with functions which suit their personal preferences. You just can't guarantee you'll get these exact specifications with the contents of a sex toy subscription box, no matter how 'luxurious' or 'high quality' it claims to be.
Therefore, I believe a sex toy subscription box service is best suited to and appeals most to people who are just starting out using sex toys. People who might not know exactly what sort of sex toy is best for them, and so receiving a surprise mix in a box each month (for a few months, at least) is ideal. The mystery element makes it fun and exciting – whether a person is single or sharing the excitement and 'sex toy testing' with a partner.
Maybe you're just fed up with the sex toys you have in your toy box and you want to try something new – but you have no idea what to choose. A one-off sex toy subscription box could be a way of having the decisions made for you – and you never know, you could discover a new type of sex toy which does really suit you. You could discover a new brand, or material, or vibrating function that you really enjoy.
As some of the sex toy subscription box services do offer this one-off option, even people who might be averse to purchasing an adult toy box subscription might be persuaded to give one a go round pay-day. As my recent Twitter poll shows, there are plenty of people out there who haven't yet purchased a sex toy subscription box – or ongoing service – and would consider it.
Please RT! Your thoughts on Sex Toy Subscription Boxes? Also, tweet me your faves (or who you are, if you're a biz!)

— Cara Sutra (@TheCaraSutra) May 6, 2016
Questions to consider
What's your take on a sex toy subscription box service?
– Would you ever consider buying – whether as a one-off box or an ongoing service?
– What would make that purchase more likely – or conversely, what would definitely put you off?
– Have you ever bought one, and if so, what was your experience like?
I'd love to read your comments below. Let's help these sex toy subscription box services give customers what we want while remaining in business at the same time.


This article contains affiliate links