Can You Trust Reviews with Affiliate Links?
If you know me as a woman who writes about sex & relationships and engages in a spot of modelling, you may not know that the majority of my income comes from the eCommerce industry. A big slice of that is running the digital marketing strategy and completing the requisite work to execute it.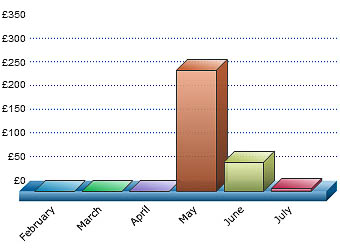 I am very much a businesswoman and spend most of my waking time thinking about and learning the art of effective online marketing – what works, what doesn't and why it happens either way. I've grown up with the internet and started coding at 14. I've sold online using third party platforms since 2002 and have continuously worked to evolve my skills in line with ever-changing user experience/ best practice parameters and varying platform popularity.
My work covers everything from what makes a mobile site work well to how content can affect and effect conversion, if it's constructed and presented in a savvy way. I invest time in following and deconstructing memes, messing about with social media, tearing apart websites and loving Google Analytics so hard, it's a worry. I am a bone-fide web geek from the A/S/L? generation and I love it.
As you may have noticed, my blog features links that carry affiliate IDs. It also features reviews that claim to be impartial, even though I could theoretically benefit from pushing every product I handle as a great buy to up my own earnings. How do you know, as a reader, that you can trust my word when my vocation revolves around the psychology of sales?
As a journalist, I've taken most of my pay cheques in no small thanks to this blog acting as a showcase for my work. Media companies find and visit my blog, read the articles during the research stage and often get in touch about working together. That was the first and foremost reason I started it, to give the media and potential clients a base to find me and my work as a writer, performer, educator and marketer. It was several years on, as I began working less with the media and more with eCommerce, that I decided to move forward with monetisation.
If you're unfamiliar with the arrangement of monetisation, here's how it works. Bloggers start off by buying
products and then talking about their strengths and weaknesses in their own style. After a period of time, they will gain an audience and search engine placement that means people looking for product reviews and recommendations will find their blog and read it. This makes them valuable in terms of natural organic content and brand awareness and that's why manufacturers and shops send out products in exchange for a review.
Monetisation allows bloggers to make something back for the time and money they spend on their websites. Instead of placing a regular link in an article, the link they use contains tracking info. This allows the site that receives the click to record the visit and if any money is spent, a percentage of the sale is paid to the website owner.
It's tricky to say if all websites with affiliate marketing are honest. It's actually pretty hard to say blogs without monetisation are honest – they still receive free things in exchange for writing about them, so how do you know? There are a few things you can look out for:
Does the site have any negative reviews?
Do the reviews state whether the product was provided in exchange for review or purchased?
Is it clear which articles were paid for and which were written neutrally?
Does the reviewer work with lots of different brands?
If the answer to these questions is yes, there's a much better chance that the review blog you're reading is trustworthy.
There's no harm in blogs using affiliate links but you should ensure that you feel confident the site is genuine in its opinions before trusting what's written. Bloggers with lots of Twitter followers, subscribers or other social followers are likely to be better established with a proven reputation. Keep your head on your shoulders and you'll soon be able to tell which publications are worth reading and which are less trustworthy.
The confusion around affiliate links is one of the reasons my choice to outsource reviews has proven popular with both my readers and my clients. Now that the bulk of product reviews hosted on site are independent from monetisation, there is a further step between my industry involvement, experience and my personal tastes. Lots of review blogs host articles written by multiple authors (the Amazon model springs to mind!), so why not read a few indies before checking the on-site reviews, where available?
– Hella Rude
---