Erotic Author Spotlight Series: C J Asher
This week's erotic author in the spotlight is CJ Asher who releases his debut novel Quarter to Midnight next month, December 2014. You can enjoy a synopsis of this intriguing book below, as well as click through to CJ Asher's website and follow on social media.
– Cara Sutra
Biography
C.J. Asher is a blogger on various subject matters and trending topics related to sexuality, such as prostitution, women's rights, sex trafficking and LGBT issues as well as the adult entertainment industry, having interviewed celebrities such as Dennis Hof and Joanna Angel.  C.J. is also an author and has just released his debut novel, Quarter Past Midnight, about a young woman whose job as an exotic dancer unexpectedly leads her into the sordid world of a high-end escort service.  C.J. currently resides in Philadelphia, PA and his blog can be found at CJAsher.com.
Erotic Writing
About Quarter Past Midnight:
All she wanted was a fresh start…
For Kate Ariel, taking a job as a dancer at Silhouettes, Philadelphia's hottest gentlemen's club, was only supposed to be a temporary fix to pay the bills and escape her painful past.  As the days, suited up for job interviews, and the nights, spent working the pole, nearly push her to the breaking point, Kate receives an opportunity to work as personal assistant to Gretchen Lambert, a hard-drinking and eccentric former socialite who runs a high-end lingerie shop from her home.
It doesn't take long, however, for Kate to learn the shocking truth about Gretchen's business: that her lingerie shop is merely a front for the area's most elite escort service; one that caters to the extravagant erotic fantasies of its wealthy and powerful clients.  Introduced to a world of wild sexual desires beyond anything she had ever imagined, Kate quickly becomes torn between the allure of the money she so desperately needs and the risks associated with Gretchen's affairs.
Only making things more complicated are her attraction to Dylan Cole, the handsome young Silhouettes patron who has recently caught her eye, and her friendship with Vixen, the brash, wild dancer who quickly becomes both mentor and thorn in Kate's side.  When an unexpected tragedy pushes Kate even deeper into Gretchen's world, she must quickly decide whether to walk away from her new life or to embrace it.
But just how far will Kate be willing to go before Gretchen's lifestyle consumes her past the point of no return?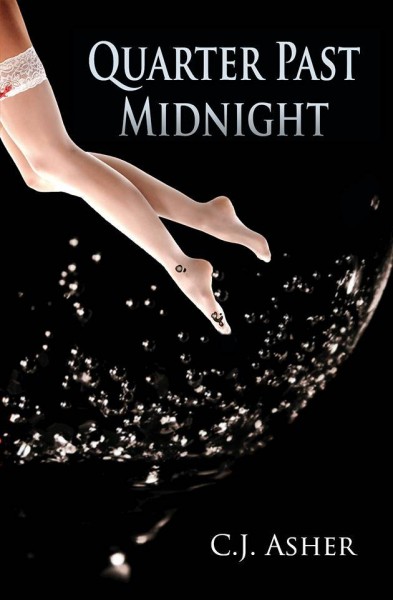 Buy Links
You will be able to click and buy Quarter to Midnight from December 2014! Watch this space for more information & prices.